Radium Girls, according to the National Museum of American History, were women who were working in factories in the 1920s to 30s and were exposed to radium, a radioactive material, while painting on the watch faces of their factory. The company knew about the dangers and chose to put the girls in harm's way. Slowly the radium started to affect many of the girls, decaying their jaws and deteriorating their health. These girls fought back against the corrupt company, and their stories are told in many movies and plays. Olentangy Liberty Theater Workshop has become one of many who have chosen to portray these girls' stories. Radium Girls is a play originally written in 2000 by D. W. Gregory. It follows Grace Fryer, one of the watch dial painters as she fights for her day in court.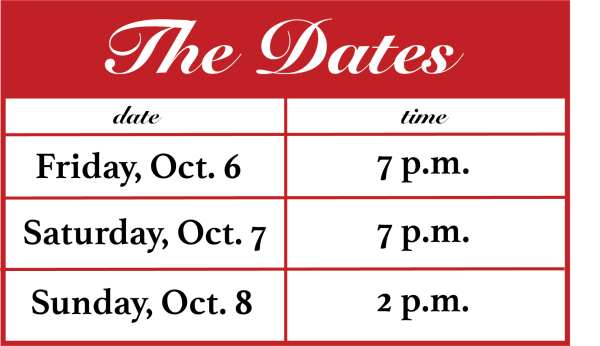 This show is this weekend and will have three shows one at 7 p.m. on the 6th (Friday), at 7 p.m. on the 7th (Saturday), and last a matinee at 2 p.m. on the 8th (Sunday).
Deputy Stage Manager, Natalie Contini, explains the current process they are going through as the show is nearly days away. "'We are doing full run-throughs with costumes, so it's a bit of a learning curve to adjust how we do everything," she said. "The sets are still being built, so the crew is working around the clock while actors do their thing so we can be ready for show day."
Story continues below advertisement
As to why people should attend their play, she says, "I think it's an interesting show – the plot itself is very different compared to a lot of traditional plays: no one leaves the stage for the whole show, so it's very fast-paced. It's unconventional – the same props are used as different objects. It's dramatic, but done in a way that makes it enjoyable to watch."
Come see Radium Girls, showing for one weekend only, for an uplifting while heartbreaking story of one girl fighting for justice against her corrupt employers and fighting the misinformation about the fatal dangers of radium.
You can purchase tickets at the door or here online