Five of my Favorite Memoirs
November 17, 2022
I have somewhat recently gotten into reading memoirs and autobiographical books. I have found that diving into the lives of others brings a perspective into your own life that causes great reflection. You gain an understanding of different cultures and even general knowledge of the world. 
CRYING IN H-MART by Michelle Zauner
This memoir is filled with tenderness and heavy emotion, it almost feels like looking into the depths of someone's secret held diary. The split identity that Zauner faced, troubled relationship with her mother, and detailed emotional connections to food. What makes this memoir exceptionally special to me is the author, Michelle Zauner who is part of the band Japanese Breakfast. When listening back to the music you can really feel the person behind it after connecting with her in this book. 
JUST KIDS by Patti Smith
Smith takes us on a journey through her life, a very interesting one to say the least. She brings in themes of music, writing, art, friendship, and the hardships/joys of life. Personally I enjoyed the major contrast of her life from my own when reading it and made it all the more engrossing. I knew very little about Patti Smith and Robert Mapplethorpe when going into this book, however coming out of it I have a lot more of a bond and interest to these artists.
I'M WITH THE BAND: CONFESSIONS OF A GROUPIE by Pamela Des Barres
This memoir is focused on the music scene in the 60s and 70s from the view of famous groupie, Pamela Des Barres. If you enjoyed movies like Almost Famous, I would definitely recommend this book. Barres paints intimate pictures of famous musicians from the time. It is a very sweet tone, Barres hardly has anything bad to say about anyone in it at all (even when they deserved it). This book almost feels surreal and made up because of the musicians featured, and the diary like writing.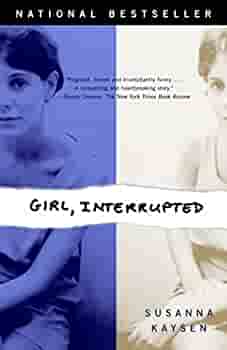 GIRL, INTERRUPTED by Susanna Kaysen
Many people know about this memoir from the movie made out of it, and most don't know it is the true story of Susanna Kaysen and her own experiences. It is a bit of an uncomfortable book to read because of the way mental health was dealt with during the time period and more difficult topics. When reading it is important to not glorify or romanticize the novel because of the poetic writing, and instead appreciate the historical point of view and mental health awareness.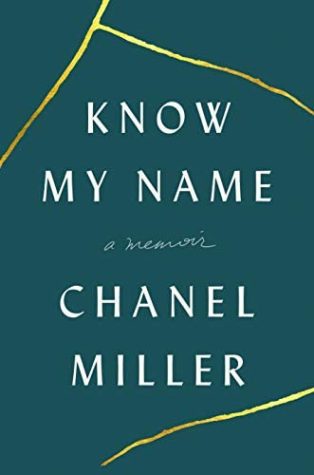 KNOW MY NAME by Chanel Miller
Miller writes a gripping and extremely important memoir about her experiences with her sexual assault. It allows her to take control of her story and identity by proving she is not just a victim. It is a moving, and relevant book filled with the writer's strength that makes you want to focus on every word within each chapter. This is a gut-wrenching book and easily my favorite on the list.