Making an Impact at Olentangy's ONE Community Conference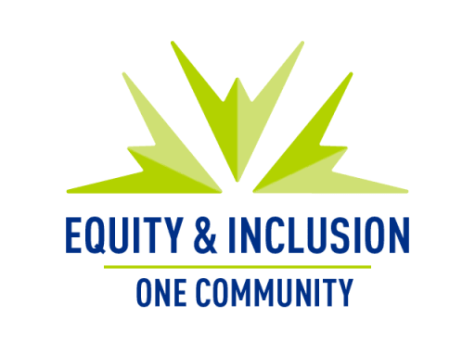 Olentangy's annual ONE Community Conference is taking place this weekend, as the community's unique way to promote equity and inclusion. The event is an incredible opportunity for people to come together for rich discussion, learning, and connection around diversity, equity, and inclusion. This year's theme is "Building Community Through Authentic Engagement."
The conference will take place at Olentangy Berlin High School, on February 4, 2023, from 8:00 a.m. to 4:20 p.m. The link to registration can be found on the Olentangy Local Schools website(register here), and there is no fee required. Everyone in the Olentangy community and beyond are welcome: there is some form of engagement for everyone at the event.
The event began nine years ago with about 100 people, and now, it has immensely grown to welcome over 400 students, staff, families, and community members. The event is open to everyone in the Olentangy community and beyond. The programs are specifically designed to accommodate and interact with people of all ages.
Heather Cole, Olentangy's district diversity coordinator, organizes the annual conference and shared her insight on the value of the district's event. 
"In order for the district to ensure inclusive excellence, it's important ALL students have a strong sense of belonging and feel valued, respected, and supported," Cole said.
The district emphasizes a broad and inclusive understanding of equity, diversity, and inclusion, which is exactly what the community strives to achieve. The event features expert and student-facilitated workshop sessions. It also includes various keynotes, ranging from teachers to student speakers, to bring awareness to the entire community
One of the event's speakers is the 2022 National Teacher of the Year, Kurt Russell, who was chosen to present this year's keynote address.
"He forges meaningful relationships with his students, families, peers, and community members by recognizing the beauty of their perspective, worldview, and personal identity," Cole said. "We are very excited to learn from what he has to say."
Additionally, a valuable aspect of the ONE community conference is their goal to enhance the experience for students, through workshop sessions and high school student speakers.
 "We strive to include as many students and student groups as possible at each conference. We can only do that by listening to and empowering our students to share what is important to them," Cole said.
Four speeches were selected from over the district. The speakers are Keertana Jayakanthan, speaking on "The Dangers of Assimilation"; Krish Badri, presenting "The Algorithm Bias"; Janya Nelahonne, Shreshta Ramidi, and Trupti Chabukswar presenting "Who's the Fairest of Them All: Navigating Colorism in the Indian Community"; and Skrikurthi Godavarthi, speaking on "The Silent Sobs of Asian Americans".
Along with student speakers, the event focuses on improving the student experience through student-facilitated workshops. 
"Our workshop sessions span a wide array of topics including but not limited to mental health, inclusive language, trauma and grief, ELL and refugee experiences, cultural competency, LGTBQ+, neurodiversity, faith, college preparation, talk moves, and so much more," Cole said.
There are four different workshops, run by groups of students. SACA presents "Microaggressions, Let's Talk About It", by Annabella Burton Boone, Precious Okoroafor, Hailey Akey, Tapie Smith, and Arabella Pierre. OSU SRLC presents the "Mental Health Stigma", by Sridurga Karthik, Nana-Amma Amparbeng, Precious Okoroafor, Nishita Sharma, and London Michel. LHS GSA presents "Experiences of LGBTQ+ Students", by Katie Farrell, Tyler Kanable, Sadie Mittendorf, Sam Waheed, and Scarlett Westall. Finally, Keith Frase will be facilitating "Believe It or Not: Perspectives of Religious and Non-religious Identities from OLSD Students".
Overall, Olentangy's ONE Community Conference is an excellent opportunity to understand and collaborate with the community. Register now, and experience all the perspectives the district and students have to offer. 
Cole says, "It is through the intentional act of providing spaces where stakeholders can share their perspectives and provide input where ONE Community is truly achieved."