M. Harrington '23 Commits to the University of Florida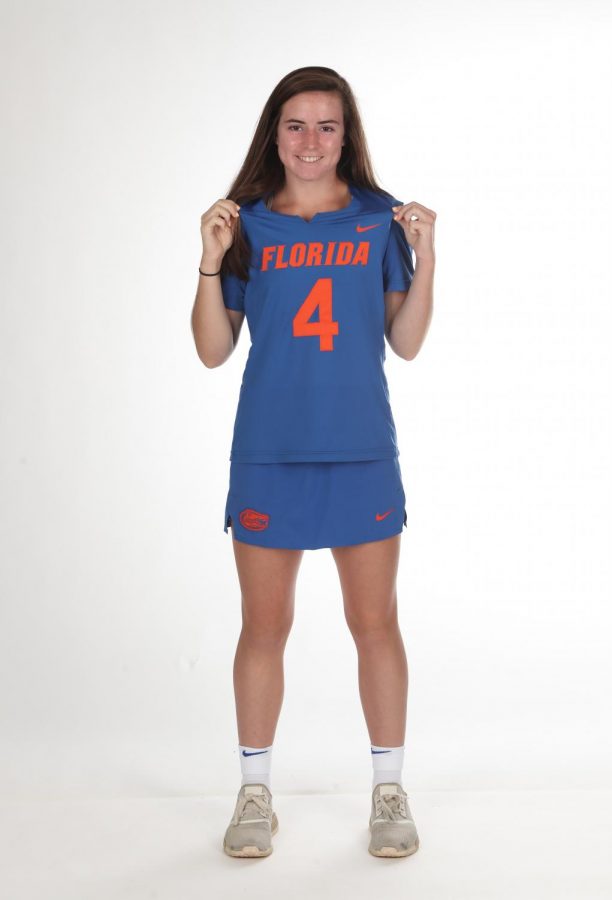 "When I visited Florida, I knew it was the place for me."
Makena Harrington, a junior at Olentangy Liberty High School, announced her verbal commitment to the University of Florida (UF) on September 27, 2021. 
"My recruitment process was definitely unique," said Harrington.  "I made the decision to change club teams one year before the contact date in order to increase my chances of getting recruited. After the contact date, which was September 1, it was stressful because I had to balance school and sports."
The recruitment process is serious business.  After the official contact date, which is the point at which colleges can begin speaking with and recruiting high school athletes, she had to drive hours to her club lacrosse team in Philadelphia, Pennsylvania to participate in practices and tournaments.  
"It was a big family commitment," Harrington explains.  "Once I was contacted by colleges on September 1, it was very important to me to take my time and visit all of the schools that I was interested in because I wasn't sure what type of school I wanted. It took me about 3 and half weeks to make my decision." 
Although Harrington's recruitment was a long, stressful process, her coaches' contributions definitely helped.
"They helped me figure out what schools might be a good fit for me. They also helped me through every step of the process. We didn't know what to expect, but my club coach and high school coach helped keep us on track," Harrington said. "I was contacted by a lot of programs and my coaches helped me narrow it down to Top 5 and I took a couple of official visits and then made my decision." 
This, however, was not an easy decision.  After many visits to various schools, she chose UF for a multitude of reasons.
"I selected UF because of the amazing balance of academics and athletics. As soon as I stepped on campus I knew it was the place for me. Not to mention the good weather.  I had a couple of things that I wanted to see in a college lacrosse program: coaches, facilities, competition, ability to get family to my games and who else was committing with me."
The University of Florida Women's Lacrosse Program was founded in 2010 and is a NCAA Division I team.  The team is coached by Amanda O'Leary, whose UF career record is an impressive 348-113 record in eleven consecutive seasons.
Harrington is anticipating her college lacrosse career with excitement.  
"I am looking forward to making amazing friendships with the people on the team. I am lucky to know many girls in my recruiting class and can't wait to meet the others. I am also looking forward to competing for a national championship.  I want to elevate my game and I think Florida provides me with a platform to take it to the next level.  I hope to one day play for the U.S. national team."
Although she is an incredibly talented athlete, she acknowledges and thanks her teammates, coaches, and family:
"I need to give a shout out to my teammates, coaches and family who have been by my side and I love them for all that they do.  We have an awesome team and I am really looking forward to our upcoming season.  I wouldn't be here without them."