Breaking down the meaning of Solange's "A Seat at the Table"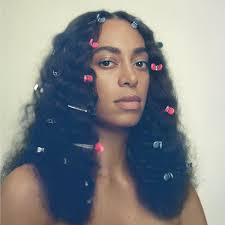 Solange's critically acclaimed 2016 hit, "A Seat at the Table," is a autobiographical ballad about being Black in America. Solange pulls the listener in to hear the anger, empowerment, and ultimately joy of being Black in America. She also delves deep into celebrating black culture, confronting prejudice, and also watching the violent and systemic discrimination of people of color. This isn't just Solange's story, this is the story of many. People like Solange's father, Tina Lawson, and also Master P. 
The opener "Rise" is a stunning scene-setter for the album. Solange showcases self-empowerment, saying 
"Fall in your ways, so you can crumble, fall in your ways, so you can sleep at night, fall in your ways, so you can wake up and rise…" This references being "stuck in your ways" but in a different connotation than normal. In this instance, being stuck in your ways is a good thing. This is a nod to the idea that when you are put down for celebrating being black, you shouldn't quiet down, if anything you should speak up more.
The first instance of these narrative-interludes is on track 3 "Interlude: The Glory is in You". We see Master P asking "Where is the peace?" a question we all have been asking ourselves in recent times. But finding the peace seems to be a journey that Solange sets off on in this album, not only in finding joy in being black but also in herself as a woman. After the first interlude of the album comes "Cranes in the Sky".
"Cranes in the Sky" is a moment on this record where we see Solange remembering her past mistakes of trying to love a false version of herself. Solange talks about how she tried so many things to make herself happier, drinking, changing her hair, and spending lots of money. 
In an interview with Vogue, Solange says that the song is her way of asking the black community to stop relying on material things to make them happy; She encourages them to work on cleansing themselves of their anger or sadness. 
Following "Cranes in the Sky" comes "Interlude: Dad was Mad" a recording from Solange's father sharing his experiences being one of the first students to integrate his middle school. He discusses the things that parents and children would say and do to him.
"We lived in the threat of death everyday, everyday" Solange's father stated after sharing that members of the KKK would follow him and his black classmates who recently integrated. 
Another notable instance on the project is the "Interlude: Tina Taught Me" where Tina Lawson speaks about her love for being black, 
"It's such beauty in black people, and it really saddens me when we're not allowed to express that pride in being black" Lawson continues on to say that many of those who oppose that statement say that you are considered anti-white. "No!" Lawson says, "You're just pro-black" Being pro-black does not mean you are against white culture, it's just taking pride in being black. 
"'They have a Black History Month, but we don't have a White History Month!' Well, all we've ever been taught is white history." With Black History Month just around the corner, this quote perfectly encapsulates the meaning for why we celebrate Black History Month. Our school system has only taught us white history, for example, many people not knowing what Juneteenth was until the spark of Black Lives Matter protests this summer. 
Solange breaks down the reasoning of the microaggression of touching a person of colors' hair on the song "Don't Touch my Hair" featuring Sampha. Solange posted a statement in the month of the track's release, breaking down the problems she faces when trying to enjoy herself in public. 
Some may not know that asking to touch a person of colors' hair can be considered a microaggression, but it is. Think about it this way: If you are interested in touching a person of colors' hair… why? It's not simply because you want to touch it, because if that were the case then are you interested in touching a white person's hair? The most common answer to this is going to be no. By asking to touch a person of colors' hair, you are feeding into the narrative that white hair is the norm and anything outside of that is abnormal. Now, this doesn't mean that when you ask to touch a person of colors' hair you have this intent, but it's just something to remember to avoid making them uncomfortable.
"Interlude: For Us by Us", is a sit-down talk with rapper Master P about his upbringing into the rap game and how he became one of the highest paid rappers now businessman in the industry. But Master P didn't take the expected route. 
"…They offered me a million dollar deal, and had the check ready. Said I wouldn't be able to use my name. I was fighting my brother because 'Man, you shoulda took the million dollars!'" Master P explained that he knew he was worth much more than a million dollars. He told his brother, "No, what you think I'm worth? If this white offer me a million dollars I gotta be worth forty, or fifty … Or ten or something." 
Master P explains that upon declining the deal they told him that he won't find any deal as good as theirs, also being quite arrogant at the time because they had Suge Knight as well as Diddy. But Master P believed he should do it on his own. A few years later, Master P founded No Limit Records as an independent label.
Much like Master P explains on "Interlude: For Us by Us", Solange and Master P put their anger of the trials and tribulations of being black in America into their music. "A Seat at the Table" is more than just Solange's story of being black in America, it's a story of many. It's a story of self-worth and self-worth, as well as dealing with your inner thoughts. "A Seat at the Table" is an explanation of the black experience in America.
About the Writer
Ben Burton, Staff Writer, Photographer
Ben is a junior at Liberty and this is his second year writing for the Patriot Press. He enjoys taking pictures for sports and then writing short stories...