The Good, the Bad, the Worse: A 2020 Recap
There's no doubt about it: 2020 was a year unlike any other. Whether it was threats of World War III, Covid-19 deaths and lockdowns, racial inequality, or even the losses of well-known celebrity and historical figures, 2020 was ruthless in every nature. Despite the tragedy and hardship this year has made us endure, there was also some good that came from 2020. Read on for a recap of one of the most unforgettable years in the history of our world.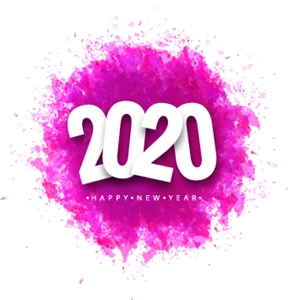 January
2020 began with a fiery fury, with a record-breaking number of wildfires and millions of acres burned primarily in Australia, killing more than two dozen and displacing hundreds more. These fires, though devastating, put increased importance on combating climate change.
The threat of World War III loomed as a United States drone strike in Iraq killed Qasem Soleimani, an Iranian general and leader of the Islamic Revolutionary Guard Corps' Quds Force, increasing tensions between the two countries. Iran would later launch two missiles at the United States military bases in Iraq and shoot down an International flight from Ukraine. 
Prince Harry and Meghan Markle announce they are leaving the British Royal Family,
According to the CDC, the United States had its first Coronavirus case on January 20th, reportedly a 35-year-old man from the state of Washington.
On January 26th, Kobe Bryant and his daughter Gianna, along with seven others died after their helicopter crashed.
Scientists studying a meteorite that fell to earth during the 1960s discovered grains in the rock dating back to 7.5 billion years ago, making it the oldest material ever found.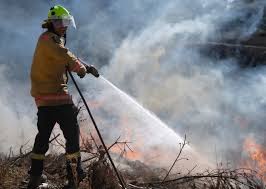 February
The Coronavirus spreads much faster and further during February, with the first recorded U.S. citizen coronavirus death recorded on the eighth. South Korea and Wuhan are among the first to issue full lockdowns.
Ahmaud Arbery is shot and killed while jogging. A video of the event would not be uploaded and seen by the public until May.
The U.S. and the Taliban make a historic peace agreement. According to the Council on Foreign Relations, the agreement aimed to reduce violence, beginning negotiations, preventing terrorist harboring and withdrawal of troops. 
Parasite makes history as the first foreign film to win an Oscar. The film won four Oscars in total.
Amazon's Jeff Bezos creates the Bezos Earth Fund and pledges to donate 10 billion U.S. dollars to combat climate change. Many were outraged by the donation, as he makes roughly this amount in a month.
Harvey Weinstein is tried in the Manhattan Supreme Court and is found guilty of multiple sexual assault charges.
March
COVID-19 surged throughout the United States and much of the world in March. During this time, WHO would officially declare the Coronavirus as a pandemic and President Trump would declare a national emergency. The national death toll reached 3,000 by the end of the month.
Space Force launches its first satellite with the purpose of improved military communications.
President Trump signs the Families First Coronavirus Response Act which provides funding for free Coronavirus testing and would help to later pass the first stimulus checks.
Breonna Taylor is shot and killed multiple times in Louisville while she is asleep. Brett Hankison, one of the former officers involved in the shooting is later charged for wanton endangerment. Over 30 bullets are fired during the raid.
By the end of March, only Vermont Senator Bernie Sanders and Vice President Biden are left in the Democratic race. Elizabeth Warren, Pete Buttigieg, Amy Klobuchar, and Michael Bloomberg suspend campaigns throughout the month.
FBI agents prevent a possible bombing attack on a Kansas City hospital. The man plotting the attack is killed. 
U.S. Dairy Farmers empty thousands of milk gallons as a result of a driver shortage due to the pandemic.
April
The Coronavirus will infect over 200,000 Americans by the end of this month, making the U.S. the country with the most COVID cases in the world. By this time, all 50 states and major U.S. territories have declared a state of emergency for the first time in America's over 240 year history.
The Southeastern United States is rampaged by a series of tornadoes, with more than 135 tornadoes in over 10 states. According to the Washington Post, 2020 was the most devastating year for tornadoes in over eight years. 
Kim Jong Un, the Supreme Leader of North Korea was rumored to have died or been classified as brain dead. Multiple media outlets in South Korea and throughout the rest of the world had differing claims about Jong-un until claims were verified false weeks later.
Anthony Fauci is nominated for "Sexiest Man Alive" following multiple petitions and thousands of signatures. 
The United States Pentagon releases videos of US Navy UFO sightings. The Navy claims these three videos were released "in order to clear up any misconceptions by the public", according to the Department of Defense.
Oil prices went negative for the first time ever, as oil stockpiles across the country and parts of the world began running out of space.
May
By May 28th, the United States will reach over 100,000 Covid-related deaths. More than 4,000 Americans will have lost their lives by the end of the month and 33 million jobs will be lost since March.
Asian giant hornets make their first appearance in the United States. Known as the world's largest hornet, these hornets threaten the lives of already endangered bee species. 
BLM protests sweep the nation after George Floyd is killed on camera by a police officer. The Black Lives Matter movement sweeps the nation and much of the world as there is a unified call to end racial injustice.
President Trump threatens military action to stop protests and rioting across major US cities. He later orders tear gas against peaceful protestors in D.C. so he can pose for a photo-op in front of St. John's Church.
June
Coronavirus cases will reach 2 million by mid-June, as Anthony Fauci, lead physician and immunologist warns cases will soon reach over 100,000 per day.
A downtown street in Washington D.C. is renamed "Black Lives Matter Plaza" by Mayor Muriel Bowser. 
Seattle protestors announce a self-declared autonomous zone known as Capitol Hill Autonomous Zone or CHAZ. The autonomous zone would last approximately a month before Seattle police clear the area following four gun fatalities. 
Charles Quniton Brown Jr. becomes the first African American to lead an entire branch of the United States armed forces. According to Time, Brown is also the first Black chief of a military service.
Trump's first rally in over three months sees an abysmal turnout as less than ⅓ of the total indoor space is filled, supposedly due to mass registration of Tik-Tok users online. More than eight coronavirus cases are later revealed among campaign staff at the event.
The Mississippi state legislature votes to change the state flag, removing the confederate symbol and harmful history the flag had since 1894. 
July
The United States reaches Three million infections by July 7th, as multiple states reverse previous plans to reopen economies and lessen lockdowns. Moderna enters their final trial of vaccination testing. Some states such as Florida have more daily cases than many European countries have had since March.
Kanye West announces his presidential campaign. Running under the self-named "Birthday Party" the rapper will receive a total of 60,000 votes in the election, qualifying for ballot access in a measly 12 states. 
The first federal execution since 2003 occurs, killing Daniel Lewis Lee by lethal injection. Lee was a white supremacist and mass murderer charged for killing a family in Arkansas.
Ohio House Speaker Larry Householder is arrested for his participation in a bribery case of up to 60 million dollars. Four others are also related in relation to this case. Householder had funneled money from a non-profit organization to secure his Speaker seat, among other purposes.
Naya Rivera, a former Glee actress, and mother of a four-year-old son dies after drowning in a lake near her home. According to CNN, the actress of nearly three decades lost her life after saving her son from drowning.
August
Coronavirus is now the third-leading cause of death, according to the CDC. The first case of an individual being infected more than once with Coronavirus is also recorded.
A U.S. official visits Taiwan for the first time in over four decades to talk to President Tsai Ing-wen.
The Democratic National Convention officially chooses Joseph Biden and Kamala Harris as nominations for President and Vice-President.
Apple becomes the first U.S. company valued at more than two trillion.
Chadwick Boseman, known for his role as Black Panther, dies of cancer at age 43.
Protests and riots occur throughout Kenosha, Wisconsin, following the death of Jacob Blake at the hands of a police officer. According to the Washington Post, the D.A. decided not to charge the officers involved. Two people are shot and killed during city turmoil days later.
September
Global Covid deaths reach 1 million as Pfizer expands their third trial and the CDC declares (and later removes) a statement in which they explain the Coronavirus is transmitted through the air.
President Donald Trump is nominated for the Nobel Peace Prize. Nominated by a climate-change-denying member of the Norwegian parliament, Trump was chosen for his participation in the Israel-United Arab Emirates normalization agreement.
Hurricane Sally wreaks havoc on the American south, killing eight and causing over 29 million dollars worth of damage, according to Pensacola News Journal.
Judge Ruth Bader Ginsberg dies at 87. Her dying wish to be replaced in the following presidency is denied as President Trump nominates Amy Coney Barrett.
The first presidential debate occurs, in which both Joe Biden and Donald Trump try-throughout a fiasco of interruptions and remarks- to appeal to the national public before the November election.
October
With no end in sight, the Coronavirus devastates much of the country throughout October, with over 39 states seeing case spikes, according to the CDC. By the end of the month, the U.S. will become the first country to reach 100,000 daily cases of Covid-19, as nationwide cases surge past the nine million mark.
President Donald Trump, Melania Trump, and multiple White House staffers and Congress members test positive for Coronavirus following a ceremony held in late September with limited mask-wearing and virtually no social distancing. Trump is later airlifted to Walter Reed Hospital.
The Vice-Presidential debate takes place on October 7th, with impressive points by both Mike Pence and Kamala Harris. Within hours of the debate, over 35,000 Biden-themed fly swatters were sold after a fly made an appearance on Mike Pence during the debate.
The LA Dodgers defeat the Tampa Bay Rays in the 2020 World Series.
November
As the year draws to a close, even more infections and record-breaking numbers are recorded in the United States. Multiple states issue mask mandates and initiate curfews/restrictions as countless states report the highest single-day case increases since the beginning of the pandemic. Nationwide deaths will surpass 250,000 by mid-November, and two state governors will contract covid before December.
The United States Presidential Election takes place on November third, with record-breaking turnout and the most votes for any U.S. presidential candidate (and the most votes for any losing candidate) in history. 
https://olhspatriotpress.com/4895/opinion/2020-election-more-than-a-presidential-election-historic-wins-for-lgbtq-people-of-color-voter-turnout-and-more/  
President Trump declares victory in the election days before all of the votes are counted. He then demands vote counting to stop and claims wide-spread voter fraud, which has since been repeatedly found false. Thousands of supporters will march in a "Stop the Steal" march weeks later.
The first operational Space-X crew dragon mission launches from Florida.
Oregon becomes the first state to decriminalize possession of most drugs.
Elon Musk surpasses Bill Gates to become the second richest person in the world. Musk will later pass Amazon's Jeff Bezos and become the richest person in the world in January 2021.
President-elect Joe Biden begins his transition to the presidency, nominating the first female Director of National Intelligence, the first Latino Secretary of Homeland Security, and the first female Treasury Secretary.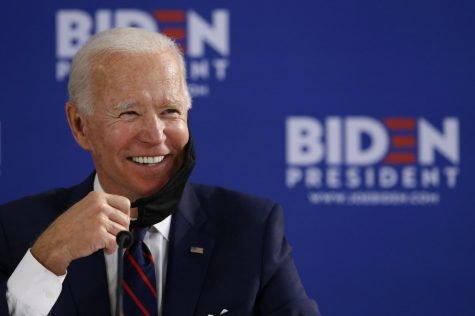 December
A slow end to a historic yet deadly year, the Coronavirus has an end in sight as public vaccinations begin with political officials and front-line workers. With a new COVID variant originating from the UK spreading at a faster rate and nationwide cases surpassing 19 million, the countries disappointing vaccine turnout does not bid well for the start of 2021.
President-elect Joe Biden nominates more historic cabinet positions, a majority of which are non-white. Over half of his cabinet picks are women, including the first Indigenous person into the Department of Interior. 
The United States Supreme Court nearly unanimously denies a lawsuit aiming to overturn Joe Biden's election win, despite Trump having nominated a third of the justices.
Congress passes a 2.3 trillion dollar pandemic relief and spending bill, making history as the longest bill ever to be passed by Congress.
A car bomb explodes in Nashville, Tennessee, injuring three and sending fiery debris throughout multiple blocks of the city. While the official motive is unknown, investigators determined that the blast was the result of a suicide, in which the bomber inside a white RV played a harrowing warning before the blast went off.
The Christmas Star, in which planets Jupiter and Saturn align, is visible for the first time since 1226.
Though 2020 will go down as one of the worst years in history, it was also a year of cooperation and learning. Frontline workers and everyday Americans saved lives, vaccines were made in record time, and the country witnessed firsthand the best (and worst) examples of leadership. Lives were lost and lessons were learned, but our country fought injustice by pushing forward for change when even the entire world seemed to be at a standstill.