The Vice President Pick: Who Will Be Joe Biden's VP?
During the March 15th Debate, former Vice- President Joe Biden received significant attention when he made a promise to add a woman to his ticket. Following Vermont Senator Bernard Sanders, dropping from the Democratic race, Joe Biden and his female vice president selection will go head to head against Donald Trump in the upcoming General Election.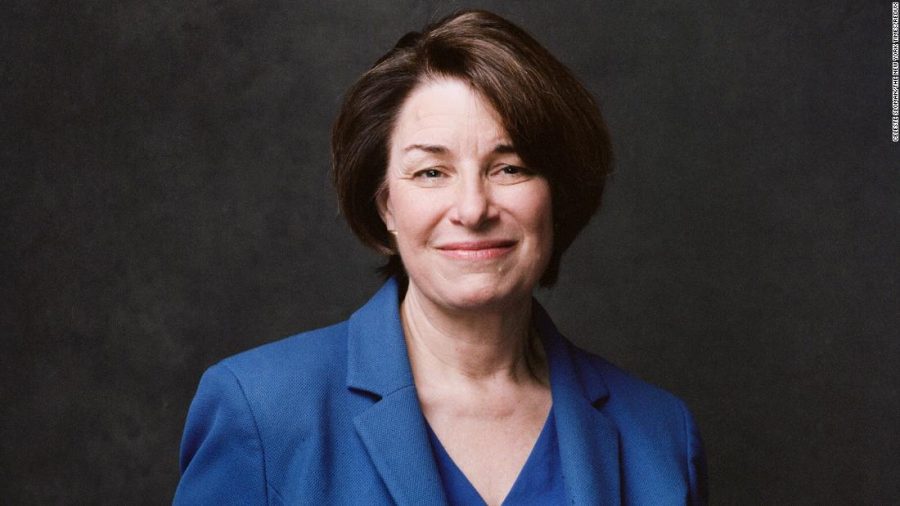 When Biden first announced his choice to choose a female Vice President, many speculations started as to who the woman would be. While there was an impressive amount of strong female contenders during the nomination process, it is possible that Biden may choose someone else, either holding a position as a state governor or representative of the Senate or House. 
While there are in fact multiple factors to take into account for Biden's pick, there are many advantages that come with choosing certain people. Biden has three things in mind when considering his VP. Age, relationship, and shared ideas. Since Biden is on the older side, it is possible that he could die in office. Because of this, it is imperative that Biden balances the ticket by choosing a younger VP to take his place. Secondly, his relationship with the VP candidate must be strong. He wants someone he knows he can trust and depend on to help run the country and not someone who he may have trouble coming to agreements with. Joe is known for his amicable relationship with President Obama during their two terms. He would want to replicate this relationship as president. Finally, he needs a female who shares many of his policies and ideas for the country.
 There are currently around 10 possible female contenders that have a high chance of being chosen. Below I have listed the 10 most likely choices and a brief history/argument for each. At the end of this story, you will find my personal winner and my reasoning.
Contenders:
*Note: the ordering of these women is random*
Elizabeth Warren
Elizabeth Warren, a 70-year-old Massachusetts senator from Oklahoma is currently one of the most likely candidates for VP. Elizabeth Warren was the longest-running female contender of the Presidential Race, and was among the last three to drop out. While she is the last candidate to endorse Biden, Warren is a strong choice for Biden. Not only would choosing the senator win Biden the progressive Liberals that may have gone for Bernie but Warren also has a large supporter base from the lower working class that could boost Biden in his fight against Trump. While she is one of the oldest candidates in the pickings for VP, if Biden were to die in office it is likely she would survive the necessary two terms. 
Warren meets many of the requirements that Biden has for his VP. Warren is a strong female who is more than capable of running the country. She and the former Vice President have the possibility of creating a strong relationship. Despite this, they do share some differences in their ideas. Warren, for one, believes in Medicare for All, which is something that Biden feels strongly against. Biden has a lot to consider regarding Warren being his VP pick, but in my opinion, she is the strongest leader of all of the women in the running. 
Likelihood: Fairly High
        2. Sally Q. Yates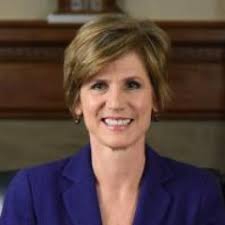 Sally Q. Yates is a well-known lawyer born in Georgia. She has served as a United States attorney and Deputy Attorney General and held her position for 10 days until current President Donald Trump fired her. She served twice under Obama's campaign, which is likely how she came to know Joe Biden. The former Attorney General is not very well known, but she has a close relationship with Biden. Because of this, it is likely that she is one of the many women being looked at for VP. A strong voice, she would likely make a strong VP with extensive knowledge of the law and would meet Biden's requirements relationship and idea-wise. Being only 60, she would also balance out Biden in age. Above all, making Yates Biden's VP would be a huge slap-in-the-face to Trump if Biden were to be elected
Likelihood: Very Low
        3. Kamala Harris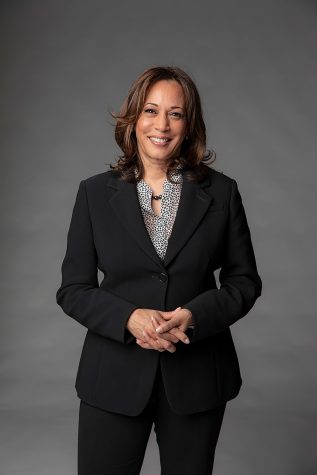 Kamala Harris is a California Senator and former 2020 presidential candidate. Kamala is currently one of the most likely candidates for Vice President. Harris brings many advantages to her if she were to be chosen. Not only would she be the first female VP, but Harris is also both African American and Indian. Harris is known for her strong voice and presence that gave her a strong support base during her presidential campaign. 
Harris is only 54 years old, which would make her a great way to balance the ticket with Biden. Their age difference would put her in a great position to take over if Biden were to die in office. She also shares many of Biden's ideas, being a strong fighter for immigration reform, LGBTQ rights, and African American rights. She would also likely have a strong relationship with Biden, however, she has at many times during her campaign taken shots at Biden in many "hurtful" remarks.
There are numerous benefits that would come with her being picked as VP. She would gather a large African American support. As great as this may be, Biden is already heavily supported by ethnic minority groups and has a large black support base. Picking her to appeal to African American and Latino voters would be a mistake as Biden already has most of their support. Despite this, she is a very strong candidate through their shared policy, her strong voice and presence, and her young age as opposed to Biden. 
Likelihood: High
         4. Catherine Cortez Masto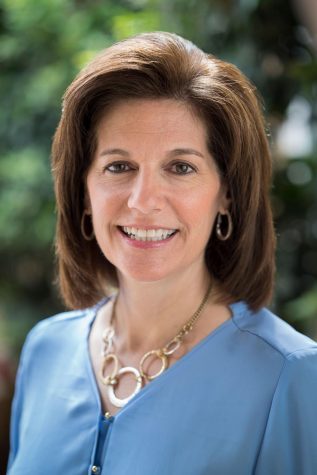 Catherine Cortez Masto is a Nevada senator and well-known attorney general and lawyer. She has many positives as to being picked for VP as she is the senator of a well-known swing state. If Biden were to win Nevada over Trump, it would earn him electoral points that could put him above the current president. She is also the chair of Senate Democrats chair arm. 
Cortez Masto would give Biden a better grasp over the Latino population, as she is part Hispanic. (Her mother was Mexican). She also shares most of Biden's policies in regards to gun control and immigration. During her time as Nevada Attorney General, Masto was able to fight over many lawsuits and court cases taking place in Nevada, giving her a large amount of attention. During the case Sevcik v. Sandoval, however, Masto defended the state's ban on same-sex marriage. While she later abandoned this position for the state of Nevada, it is possible that Biden will overlook Masto for not being a strong supporter of LGBTQ rights. 
Likelihood: Very low
          5. Stacy Abrams
Stacy Abrams is a well-known lawyer, author, and Georgia gubernatorial nominee who serves as a member of the House of Representatives for 6 years. She was the first major female gubernatorial nominee of the African American race, and later became the first African American woman to deliver a response to the State of the Union address.  
Abrams was well known for her Georgia gubernatorial race against Stacey Evans, in which she narrowly lost in what many are arguing as an unfair election. Abrams is a prominent supporter of voter rights and gun control. She is a major fighter for pro-abortion and has strong policies regarding Healthcare. It is because of their many shared policies and Abrams popularity that many believe she could end up Biden's VP pick. Many important US leaders have supported and endorsed Abrams in the past, including Sanders and former President Obama. It was speculated that Abrams could have been Sanders' pick if he had chosen a VP. 
Choosing Abrams would bring many forms of voters to Biden. He would gain an increase in African American voters, along with increased support from her state of Georgia. Similar to Kamala Harris, however, Biden already has a large supporter base made up of African Americans. It would be foolish to choose a VP based on African American votes rather than appealing to Progressives or the Midwest.
Likelihood: Possible
         6.Amy Klobuchar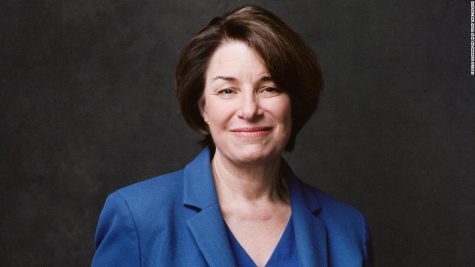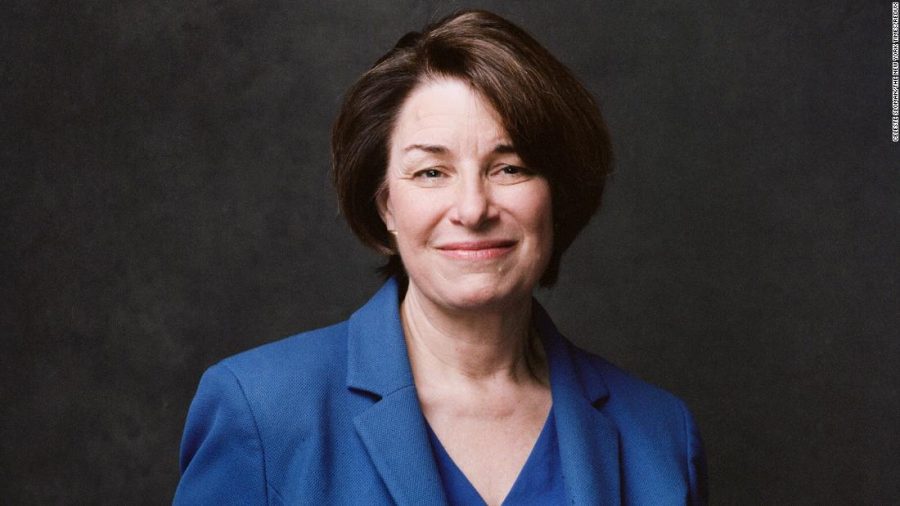 Amy Klobuchar is a Minnesota senator and previous 2020 Presidential Candidate. A graduate of Yale University, Klobuchar served in the US Senate starting in 2007. Klobuchar is known as a valuable fighter in the senate and has never lost a reelection. Klobuchar won Attorney of the Year in the early 2000's and was one of the longest-running females in the 2020 Presidential Race. She was among the first to drop out and endorse Biden, and in doing so, won him her home state of Minnesota, which many expected Sanders to win. 
Biden has spoken highly of the Minnesota senator since the beginning, and has invited her to many of his campaigns. It has been inferred many times throughout Biden's team that Klobuchar is being looked at highly for his VP pick. Since she is only 60 years old and has a wide age range from Biden she meets his qualifications regarding age. Klobuchar also has very similar ideas regarding Healthcare, abortion, LGBTQ rights, and the Affordable Care Act. Klobuchar also has been relatively kind to Biden throughout her campaign, which shows that it is likely she will have an amicable relationship with him if he was to be elected. 
Klobuchar was also endorsed by highly regarded publications and officials, including the New York Times and the New Yorker. Klobuchar would without a doubt make a strong, unwavering, intelligent, and experienced leader of the country if Biden were to die in office. It is because of this that she is being looked at so highly for VP.
Personally, I see Klobuchar as the most obvious and strategic choice for Biden. By choosing Klobuchar, Biden could ensure a large scale of Midwestern support, and could possibly win back previous red states Michigan and Iowa. Klobuchar would make a strong VP and even President and could help Biden balance the ticket and win the election.
Likelihood: Extremely High
           7.Tammy Baldwin
Tammy Baldwin is a Wisconsin Senator and previous member of the US House of Representatives. Baldwin was not only the first female elected from the state of Wisconsin into the Senate, but Baldwin is also the first openly gay female to be elected into the Senate. 
Baldwin began her career in the House of Representatives in 1999 and has since moved from the Wisconsin Assembly to the US Senate in 2013. Baldwin is a progressive Democrat and has strong policies regarding Agriculture, Education, and Immigration. Her progressive mindset with these topics has bought the attention of Biden and she has since been looked at for a possible VP.
Electing Baldwin would be monumental for both women and the LGBTQ community. In doing so, Biden would also secure himself the state of Wisconsin and prevent the state from voting for Trump. While there are many positive aspects that would be involved with electing the Wisconsin Senator, she is not very well known and does not have a previous relationship with Biden. She is among the youngest of the contenders at only 58 years old. But due to her fairly low popularity and differing views on Health Care, it is unlikely Baldwin would be the best choice for VP.
Likelihood: Very Low
             8.Michelle Lujan Grisham
Michelle Lujan Grisham is the current governor of New Mexico. Having served under the US House of Representatives for 6 years, she was recently made the governor of New Mexico in which she has begun a large process of criminal reform and statewide progress in immigration and crime. She has been in the news lately for speaking out against President Trump's lack of ability to lead the country during this time of crisis. 
At only 62 years old, Lujan Grisham is an avid fighter for the environment and minimum wage increases. She shares many of these positions with former Vice President Joe Biden and is one of the strongest and best known Hispanic Governors. With a strong law background and fierce opposition against Donald Trump, Grisham has been looked at by Biden's campaign as a possible VP. Her age gap with Biden is substantial and it is possible they could form an amicable relationship, however, the two do not know each other personally and do have some major policy differences. Grisham is anti-abortion, which would not fare well if she was elected into the Vice Presidential position. 
She is, however, Hispanic, a female, and a strong leader that has led New Mexico through some uncertain times. She has shown a ferocity and willingness to stand up for what she believes in which makes her an attractive candidate. Because she is currently sitting her first term as Governor and does not agree with Biden on major policies it is unlikely she will be chosen but Lujan Grisham is without a doubt a powerful woman and great governor. 
Likelihood: Very low
             9. Jeanne Shaheen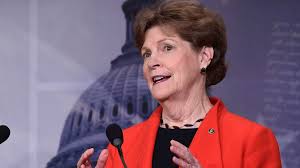 Jeanne Shaheen is a United States Senator from the state of New Hampshire. She began serving in 2009 and currently remains in office. She served as New Hampshire Governor for multiple terms before moving to the Senate and shortly after Congress. Shaheen is known for her progressive stance on policies such as the Iraq War, Health Care, Energy, LGBTQ rights, and Gun Control. It is because of this that she is being looked at highly by Biden's campaign. She has lots of experience, being a member of the Senate and Congress, as well as serving as governor. She was a teacher at Harvard for many years and was named chairperson during two elections for both Al Gore and John Kerry. 
While she has lots of experience and strong stances on major important issues, Shaheen is close to Biden in age, turning 74 in the coming months. Shaheen is close in age to the former VP but she has a good relationship with Biden and shares many strong stances. It is because of this that she is being looked at so highly.
While she appears to be an experienced politician and leader Shaheen is unlikely to be picked for VP due to her age and for not being as well known as many other candidates being looked at. 
Likelihood: Fairly Low
             10. Gretchen Whitmer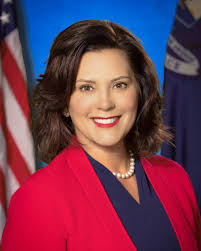 Gretchen Whitmer is the current sitting governor of the state of Michigan. The daughter of two lawyers, Whitmer has been engaged in law during almost all of her life. She served in both the House of Representatives and Senate, which has given her countless years of political experience and expertise. 
A strong fighter for education and health care, Whitmer has led the state of Michigan through numerous educational reforms and has worked diligently on the tax system in the state. 
Recently, Whitmer has received lots of press and criticism for her handling of the Coronavirus situation in Michigan. Whitmer has enacted one of the most strict forms of restrictions and requirements for the citizens of Michigan in hopes of keeping the death count fairly low. She has reinforced the state's infrastructure and is known for getting lots of reforms done in her state.
Due to her fairly young age and many years of political experience, Biden has been looking heavily upon Whitmer as a possible VP candidate. She is known for her persistence in the political field, having lost her first elections into the House of Representatives but trying again. She is a strong leader and has led her state through valuable and immeasurable reform. By making her VP, Biden would likely ensure his capturing of the state of Michigan against Donald Trump. It is quite possible that Whitmer is one of the most highly looked at candidates for the Vice Presidency. 
Likelihood: Fairly High
Conclusion: Who Will be Biden's VP?
While there are many women being looked at for VP and they are all more than qualified and would make great leaders, I have narrowed the list down to the 5 most likely picks and at last my prediction and personal opinion. 
Amy Klobuchar

Kamala Harris

Gretchen Whitmer

Elizabeth Warren

Stacey Abrams
My personal prediction and opinion on who would be best strategically and politically for VP lands heavily upon Amy Klobuchar. Not only is she well known due to her presidential campaign this year, but Klobuchar would effectively win Biden the midwest, likely giving Biden both Michigan and Iowa. She is an effective and strong leader, lasting long into the presidential process, and leading her state of Minnesota for many years. A strong speaker, caring mother, and supporter of reform, Biden and Klobuchar's relationship is already quite friendly, and she also secures his qualification regarding age. If in fact, Biden were to die in office, Klobuchar would make a valuable and strong first female President of the United States.