After Hours album review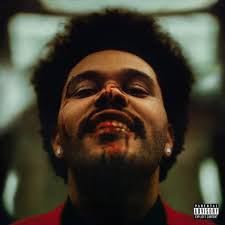 Abel Tesfaye, more professionally known as The Weeknd,  released his third studio album "After Hours" on March 20th, 2020. The Toronto R&B/hip-hop artist's new album contains 14 songs, coming in at just under an hour long at 52 minutes. "After Hours" is almost a stunning sequel to his 2018 EP "My Dear Melancholy," where we saw The Weeknd who was furious and heartbroken after the breakup between him and his ex-girlfriend, Selena Gomez. Abel is caught in a depression filled with drug abuse and self-hate. 
"After Hours" is the rebound story of The Weeknd. The LP begins with the song "Alone again," which addresses an issue with substance abuse and he begins to ask his significant other to help him get out of this lull and remind him who he actually is, saying "Take off my disguise, I'm living someone else's life … Oh baby, won't you remind me what I am, and break, break my cold little heart?" This leaves the listener with quite a few questions. Is the girl who he's talking about the source of his problems? Is he the source? The Weeknd is begging for his lover to break his heart so he can finally go back to who he is, and not the person who she's making him be. 
The song "Too late" is the second song on the album and is a response to the first track. Abel is explaining to his lover that it's "Too late to save our souls" and switches between saying it's too late to save his soul and our souls. This track is very similar to the track "Wasted Times" off his "My Dear Melancholy" EP. This track is a response to "Alone Again" in the sense that he was originally saying that he needs to get out of this costume of fake persona and emerge into his old self, but is now essentially saying screw it, let's be together. Though I do believe the part where he is switching between "we" and "our" souls suggests that he still has second thoughts. 
The next few songs address Abel's self-hatred and also address' his remorse of staying with his toxic lover. He also speaks on how this woman has changed him to the point where he's "scared to live again" on the track "Scared To Live."
The track Heartless is where the rebound kicks in. This previously released track is heavily inspired by his 2016 LP "Starboy." The track is an energetic and bombastic Abel rapping about drugs, women, and just living life to the fullest. The following track Faith is a roller coaster of emotions. Abel says "When I look inside the mirror I see someone I love" insinuating that he is beginning to love himself again. The track is quickly put to a halt as he explains how he was arrested and the lights are blinding him once again. This leaves the listener confused as he was just seemingly happy.
The previously released track "Blinding Lights" is The Weeknd calling out for someone, and that he needs them. Abel says "I've been on my own for long enough … I'm going through withdrawals" This synthy electropop inspired track peaked on the billboard charts at #4. 
The next few tracks are eccentric and seemingly up-beat, but if you really pay attention, they're very dark. The song "In Your Eyes," Abel is now able to see what's going on with his lover. The up-beat synths and the serenading saxophone on the track hide the deeper meaning to this song. 
The interlude of this LP, "Repeat After Me" is a plea for his lovers' attention. He exposes her saying "You don't love him you're thinking of me" telling her that she is hiding her feelings for him.
"Until I Bleed Out" is the outro to The Weeknd's LP and leaves me wondering, as a person, is The Weeknd ok? In the track Abel discusses many things, one of them being a hint of his drug addiction. The Weeknd says, "I don't wanna touch the sky no more, I just wanna feel the ground when I'm coming down." This lyric is almost a cry for help, saying that he doesn't want to get high anymore and wants to no longer be always numb, not just in feeling but also on an emotional side.
Overall, The Weeknd's new LP "After Hours" did not disappoint, with 14 songs, many of them being almost a direct nod to a lot of his older music. I think this new project is incredible in the sense that it makes the listener feel true emotion. While listening I felt I could really comprehend what The Weeknd was going through. All in all, I give Abel's new release, "After Hours," a ten out of ten. The lyrics are deep and meaningful on many tracks like "Repeat After Me" and "Alone Again," while also containing several fun and playful tracks like "In Your Eyes," "Blinding Lights," and "Heartless." The beats and samples The Weeknd gives us are outstanding with one of the most notable nods to his previously released music being "Too Late," which clearly resembles his 2018 track "Wasted Times." Both songs contain eerie sirens as a key characteristic of the track. To me, as an avid fan of The Weeknd, he's been recently trying to combine many of his older projects into one ultimate LP, I believe "After Hours" is the closest we may get to this idea.