Super Tuesday: Results, Reactions, Responses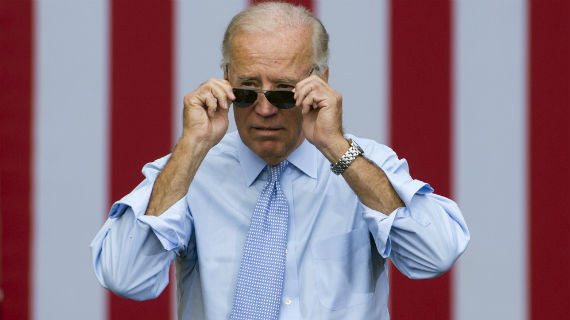 Super Tuesday: Results, Reactions, and Predictions
-Nick Sanchez-Zarkos and Carson Zorn-
-Reactions-
March third was the single biggest day of the Democratic nomination process, where 14 states and one territory across the country chose between the four remaining Democratic candidates for whom they thought could lead the country-and beat Donald Trump.
Following the recent dropping out of former candidates Pete Buttigieg and Amy Klobuchar, the final four candidates remaining in the race fought for delegates. With over 1,337 delegates up for grabs, Super Tuesday was a make-it-or-break-it moment for many of the candidates and gave the opportunity for the overcoming of Bernie Sanders. With a tight race between Sanders and Biden, Tuesday's results were a monumental moment for the remainder of the race.
With numerous states of significant delegate value and many highly racially diverse states, the results of these primaries will have a heavy effect on the remaining candidates.
-California-
-Bernie Sanders-34%, 186 Delegates
As expected, Bernie took home the biggest prize of Super Tuesday, California. He received over 1 million votes and was able to come away with almost 200 delegates (it is still possible he crosses the 200 threshold, there's still about six percent reporting left to do for California). While Bernie's Super Tuesday was not overall amazing, this was a nice way to end the night for him.
-Joe Biden- 27%, 150 Delegates
Biden had a relatively strong showing in a state no one expected him to win. Like Sanders, he also received over 1 million votes and walked away with 150 delegates. Biden had a truly super Super Tuesday, and a second place finish in California was not a bad way to end it. 
-Mike Bloomberg- 13.2%, 15 Delegates
In a distant third was, you guessed it, Mike Bloomberg. With a third place finish in almost every state, this was expected when early numbers started rolling in. Bloomberg truly just joined too late, and was never able to gain traction, causing his campaign to come to an abrupt end after Super Tuesday. 
-Elizabeth Warren- (13.2%, 5 Delegates)
Even though she got the same percentage of votes as Bloomberg, Warren ended up with ten less delegates. Once a frontrunner, Warren was slowly losing steam heading into Super Tuesday, and not winning a state sealed her fate.
-Texas-
-Joe Biden- 716,030 votes- 34.5%- 81 delegates
It is safe to say that former Vice President Joe Biden is back and stronger than ever. After an impressive South Carolina win to end February with a bang, Joe Biden surprised Democrats and Republicans alike when he successfully took ten states by storm and surpassed Senator Bernie Sanders in the delegate count. Texas had been a neck and neck race, with Sanders ruling the early polls up until the day of the election. Following the political endorsements of fellow Democrats and former presidential candidates Pete Buttigieg, Amy Klobuchar, and Beto O'Rourke, Joe Biden was able to earn enough support from the Lone Star State to beat Sanders. 
-Bernie Sanders- 622,360 votes- 30%- 72 delegates
After leading the polls in the state for months ahead of the primary election, Sanders lost the Lone Star state to former Vice President Joe Biden. While this state was critical in the total delegate count with the second most delegates of Super Tuesday. Sanders, who had the highest support from Latino and LatinX voters was supposedly likely to gain most of their votes. Besides his high support in these minorities, he was also predicted to gain the highest number of student voters but was disappointed at a very low turnout. Despite this disappointing turnout he still gained a high number of delegates.
-Michael Bloomberg- 298,262 votes- 14.4%- 10 delegates
The former New York City Mayor did not strike well with voters on his first and last primary day. Earning third or fourth place in almost every state, the Mayor was unable to gain enough votes to score him a measurable delegate count. While he received third place in Texas, the measly ten delegates he earned did not add up to the millions of dollars he poured into ads in the state.
-North Carolina-
-Joe Biden- 43%, 67 Delegates
While not as southern of a state as many of his other wins the minority support still helped Biden a lot in North Carolina. It makes sense that Biden would win North Carolina by a large margin after doing the same in South Carolina a couple weeks ago.
-Bernie Sanders- 24.1%, 37 Delegates
Bernie had a strong second place performance almost at ¼ of the total vote. Bernie really had trouble gaining momentum in the south, so this is about the closest he got to a win in the south for all of Super Tuesday.
-Mike Bloomberg- 13%, 4 Delegates
Another state, another third place finish for Bloomberg. This time, even though he didn't break 15 percent, he still got tossed four delegates for his troubles. This was one of his weaker performances in one of the states he definitely should have done better in.
-Elizabeth Warren- 10.5%, 2 Delegates
Another weak performance by Warren was expected in North Carolina, and it went as expected. Warren can still hold her head high knowing she still received delegates in a state where she got only about ten percent of the votes.
-Massachusetts- 
-Joe Biden- 470,294 votes- 33.6%- 37 delegates
The former Vice President earned an impressive 37 delegates from the state of Massachusetts. The state is often considered red, currently housing a Republican Governor. Despite this, Biden had a high turnout, especially among the minority voters in the state and was able to secure more than double the voter count that Sanders had.
-Bernie Sanders- 74,755 votes- 16.5%- 8 delegates
Polls had originally looked good for Sanders in the Commonwealth state but after a depressing turnout from young voters, the Senator was unable to secure more than eight total delegates. Despite this, he earned the most support from the LGBTQ minority than any other currently running candidate. 
-Michael Bloomberg- 52,750 votes- 11.7%
Bloomberg barely secured third place in Massachusetts after a close race against Elizabeth Warren for third place. Bloomberg poured millions into advertising into the primary states but was unable to gain as much traction as he had hoped.
-Alabama-
-Joe Biden 63.3%, 44 Delegates-
In Biden's biggest win of Super Tuesday he took 63 percent of all the votes cast and a whopping 84 percent of the total delegates available for Alabama. This was the minority and southern support propelling Biden to one of the easiest primary victories in recent memory.
-Bernie Sanders- 16.5%, 8 Delegates
The Sanders campaign didn't try too hard in Alabama, knowing it was a lost cause from the start. But being able to say he walked away with the eight remaining delegates in a state he didn't campaign too hard in, should be a silver lining for Bernie.
-Virginia-
-Joe Biden-705,800 votes- 53.2%- 66 delegates 
After initial worry that the state of Virginia could be won over by Senator Sanders, Joe Biden soundly defeated Bernie and won over the state by almost double of what Sanders earned. Due in part to the surplus of black voters in the state, Biden was able to conquer the state earning a majority in almost every major county.
-Bernie Sanders- 306,024 votes- 23.1%- 31 delegates
Many had suspected Senator Bernard Sanders to win Virginia, as early polls had put him closer against the former Vice President. Many of his suspected minority hispanic supporters chose Biden and their votes put him on top by more than double of Sanders. 
-Elizabeth Warren- 142,470 votes- 10.7%-  2 delegates
Narrowly beating former Mayor Mike Bloomberg, Warren was able to score enough votes in the state of Virginia to earn herself 2 delegates. By barely passing the threshold of ten percent she received these delegates in a narrow effort but dropped out shortly after the primary.
-Utah-
-Bernie Sanders- 35.3%, 13 Delegates
In a somewhat shocking fashion, Sanders won Utah with relative ease. Nobody, even Biden, was close to him. Utah is not a high-stakes state due to the smaller number of delegates, but it is nice for Sanders supporters to add another tally to the number of states he's won.
-Joe Biden- 18.5%, 4 Delegates
In a distant second place was Biden, who didn't manage to cross 20% of the total vote. This is a state that Biden definitely should have done better in, but due to the lack of delegates available in the first place, it doesn't hurt his campaign too much.
-Mike Bloomberg- 15.8%, 2 Delegates
Just barely getting by the 15 percent mark to be able to gain some delegates, Bloomberg had another disappointing third place finish in Utah.
-Maine-
-Joe Biden-68,289 votes- 34.1%- 11 delegates
Maine was most definitely the tightest race of Tuesday's primary. With barely a percentage differentiating Bernie and Biden, the country looked to Maine as one of the most important wins for the candidates, as its 24 possible delegates could put Biden even further into the lead. Biden was able to win the state by a narrow 2 percentage points and earned 2 more delegates than the Vermont Senator. 
-Bernie Sanders- 65,894 votes- 32.9%-  9 delegates
Bernie looked to the tight race in Maine as an opportunity to win one last state at the end of the night. While it appeared early Tuesday that the Senator would defeat Biden in the state and earn the most delegates, Biden narrowly overcame and defeated Sanders and earned two more delegates. 
-Elizabeth Warren- 31,514 votes- 15.7%- 4 delegates
Narrowly passing the threshold, Warren was able to score four delegates in the tight race that occurred on Tuesday. With Bloomberg hot on her tail, the race was on between the Senator and former Mayor for who could get third place in the divided state. Warren (as usual) persisted and possibly stole many of the votes that could have given the state to Sanders.
-Colorado-
-Bernie Sanders- 36.8%, 20 Delegates
One of Sanders' few wins on Super Tuesday came from Colorado. Sanders was expected to win the state with relative ease, after he defeated Clinton by a lot in 2016. But, Biden was probably a little closer than Bernie would've liked.
-Joe Biden- 24.7%, 12 Delegates
While not right on Bernie's tail, Biden still had a pretty strong showing in a state that most people wrote him off in. He still did enough to hit double digits in a state where the delegates were pretty evenly spread out.
-Mike Bloomberg-18.7%, 9 Delegates
Again, Bloomberg didn't do awful in Colorado. He crossed the 15 percent threshold and managed to snag nine delegates, but the Bloomberg campaign was definitely looking for more than a third place finish in almost every state.
-Elizabeth Warren- 17.6%, 6 Delegates
In one of her stronger showings, Warren successfully crossed the 15 percent threshold and landed some delegates. Unfortunately, it wasn't enough to keep her afloat in the presidential race. 
-Minnesota-
-Joe Biden- 287,464 votes- 38.6%-  38 delegates
Minnesota too went to former Vice President Biden. While Minnesota was one of many states that many had little doubt would go to Biden, he still earned an impressive delegate count and surpassed Sanders soundly earning him yet another Super Tuesday state. Biden can attribute much of his success in this state to Amy Klobuchar, the Senator of the state who endorsed him a few days prior.
-Bernie Sanders- 222,530 votes- 29.9%- 27 delegates
Sanders was defeated by Biden in a state where he had not thought to win as many delegates as he did. Due to the recent dropping out of former candidate Amy Klobuchar, most of the votes that would have gone to the Senator went to Biden, leaving Sanders just short of 30 delegates.
-Elizabeth Warren- 114,754 votes- 15.4%- 10 delegates
Warren was able to earn enough votes to win delegates and beat Mayor Bloomberg for third place. With the field of candidates narrowed down following Buttigieg and Klobuchar's dropping out, Warren was able to score some of the votes that likely would have gone to them and earn third place and ten delegates.
-Arkansas-
-Joe Biden- 40.5%, 17 Delegates
Biden had another strong showing in Arkansas, winning a whopping 40 percent of the vote. Biden campaigned hard in the south and the wide margins of victory show that it worked. 
-Bernie Sanders- 22.4%, 9 Delegates
Bernie Sanders did the best he could in a state that no one expected him to win. Getting more than 20 percent of the vote should honestly be considered a win all on its own by Bernie supporters. While Bernie did fall behind Biden in a lot of states he never dropped to an egregious percentage, and still managed to come away with a good amount of delegates in almost every state.
-Mike Bloomberg- 16.7%, 5 Delegates
Bloomberg's not so Super Tuesday wasn't as awful in Arkansas, as he was able to cross the 15 percent threshold and gain some delegates. But, a third place finish when he put so much money into the campaign is a disappointing result. 
-Tennessee- 
-Joe Biden- 215,005 votes- 41.7%- 33 delegates 
After earning first place in almost every state so far in the primary, Joe Biden successfully took Tennessee and earned himself an important 33 delegates, thus putting the former Vice President even further into the lead by delegate count. By the end of Super Tuesday, Biden was able to secure himself a position as the new Democratic frontrunner.
-Bernie Sanders- 128,688 votes- 25%- 19 delegates
Losing yet another state to Joe Biden, Vermont Senator Sanders was able to pick up a measly 19 delegates from Tennessee, which was far fewer than he had hoped.
-Michael Bloomberg- 79,638 votes- 15.5%- 10 delegates
Michael Bloomberg won third place in Tennessee, beating out Senator Elizabeth Warren and earning himself another ten delegates. Since his delegate count was far from impressive regarding the millions he spent on ads for the Tuesday states, Bloomberg decided his third-place position in the polls wasn't enough to keep him in the race.
-Oklahoma-
-Joe Biden-38.7%, 21 Delegates
Unsurprisingly, Biden won Oklahoma. He gained the support of the minority population in many southern states and won the Oklahoma primary with ease. Bernie was probably a bit too close for comfort for some Biden supporters, but a solid 13 percent lead should be enough to satisfy most Biden voters.  
-Bernie Sanders- 25.4%, 13 Delegates
Bernie Sanders finished strong in second place in Oklahoma. He was never expected to win the state with Biden making his resurgence, but finishing with over 25 percent of the total vote for the state is still a good number for Sanders. It has become very apparent that the Democratic party doesn't want Sanders to win the nomination, and it was very evident by Buttigieg and Klobuchar dropping out and endorsing Biden. Those endorsements didn't hurt Sanders too much in this state, as Biden was going to win one way or another, so Sanders supporters can be happy with this strong second place showing.
-Mike Bloomberg- 13.9%, 2 Delegates
Bloomberg had a rough Super Tuesday, and Oklahoma was just the beginning of his troubles. He finished in a distant third place and only snagged three out of the 37 delegates available. He barely made viability, and the worst part for Bloomberg, was that he spent the most money out of all the candidates on ads.
-Elizabeth Warren- 13.4%, 1 Delegate
Warren had a really, really bad Super Tuesday. But, Oklahoma was one of her stronger showings. Unfortunately for her, her stronger showing meant she walked away with only one delegate from this contest. 
-Vermont-
-Bernie Sanders- 80,128 votes- 50.8%- 11 delegates
Surprise surprise ladies and gentlemen, the Senator of Vermont won the state of Vermont. Due to the low population and delegate count in the state Sanders only gained 11 delegates from his home state, which was not enough of a lead to put him back ahead over Biden. Despite this, he was able to earn more than double the votes that the former Vice President received and established himself as winning four of the 14 states.
-Joe Biden- 34,734 votes- 22%- 5 delegates
Fully aware he would lose the state to the Senator, Biden was surprisingly able to secure five delegates and over 30,000 votes from mostly the black population. By taking these delegate votes from Sanders, Biden put himself even further into the lead.
-Elizabeth Warren- 19,186 votes- 12.6%- 
Beating out Bloomberg for third place once more, Warren earned almost 20,000 votes from Vermont. Despite this, she was unable to obtain any delegates from the state and due to her low delegate count, Warren chose to drop out of the race a few days after her unsuccessful Super Tuesday.
-American Samoa-
-Mike Bloomberg- 49.9%, 4 Delegates
Yes, Bloomberg won something. American Samoa. This win meant next to nothing but at least Bloomberg can say he beat Bernie and Biden somewhere.
-Tulsi Gabbard- 29.3%, 2 Delegates
Tulsi Gabbard won her first, and likely last, delegates in American Samoa. Like Bloomberg, this means next to nothing, but at least she didn't leave Super Tuesday empty handed.
-Reactions- 
-Joe Biden-
The clear winner of Super Tuesday, Biden's immeasurable success on the most important primary day of the year was able to put him on top as the new frontrunner for the Democratic Party. After losing his momentum and having barely enough money to make rallies and ads, Biden surged forward once more, gained the endorsements of critical Democratic officials and toppled Bernie's unstoppable lead.
-Bernie Sanders-
The Vermont Senator looked to Super Tuesday as his way of ensuring his nomination in the Democratic Convention. By winning Texas and California, Sanders hoped to lead in delegate count and hoped that the other contestants contested the vote and took it away from Biden. Due to the immense success of the former Vice President, however, what appeared to be an unbeatable lead became nothing compared to Biden's success.  
-Elizabeth Warren-
The only woman left in the race, Elizabeth Warren was unable to gather enough delegates to put herself in a formidable position to continue in the race. Dropping out meant that Warren, who had appeared to be one of the strongest candidates since the beginning of the race, would likely be giving many of her votes to Sanders in the upcoming primaries.
-Mike Bloomberg-
The multi-billionaire former Mayor of New York City spent more than half a billion dollars into his campaign. While this may appear to be a lot of money, he earns this much in less than a week. Despite his large spending on ads and his campaign, Bloomberg was unable to earn enough delegates in his first primary day to establish himself as a contender for the nomination. Because of this, he dropped out shortly after Super Tuesday and endorsed Joe Biden.
-Predictions-
The next primary will occur on Tuesday, March tenth, the less "super" of the Tuesdays. six states will hold primary elections, including Idaho, Michigan, Mississippi, Missouri, North Dakota, and Washington. Below are my predictions for the state's results.
Idaho- Biden, Sanders
Michigan- Biden, Sanders (Michigan's governor formally endorsed Joe this weekend)
Mississippi- Biden, Sanders
Missouri- Biden, Sanders
North Dakota-Biden, Sanders
Washington- Biden, Sanders- while many of the recent polls show Sanders taking the state of Washington, I think with all of Biden's recent endorsements and his many to come he will surpass the Vermont Senator.
Biden appears to win nearly every state on Tuesday. I personally believe his "Joementum" so to speak will surpass Sanders once more, likely due to his many recent endorsements.  So far, Pete Buttigieg, Amy Klobuchar, Mike Bloomberg, Kamala Harris, Cory Booker, and the governor of Michigan have all endorsed the Vice President in recent days leading up to the primary.