Where the Biggest NFL Free Agents Fit Best
Where I think the biggest names will be in 2020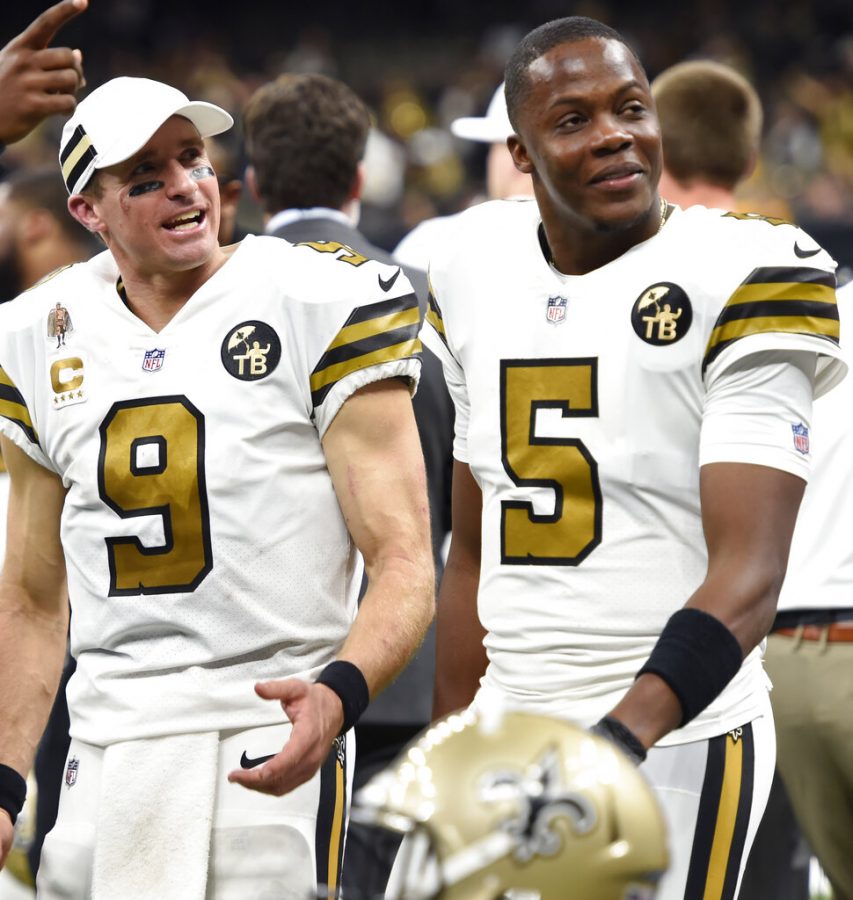 Players that I think will re-sign:
Ryan Tannehill, QB, Titans
Drew Brees, QB, Saints
Amari Cooper, WR, Cowboys
Jameis Winston, QB, Buccaneers
Matthew Judon, DE, Ravens
Anthony Harris, S, Vikings
Hunter Henry, TE, Chargers
Robby Anderson, WR, Jets
Devin McCourty, S, Patriots
Shaquil Barrett, DE, Buccaneers
Derrick Henry, RB, Titans
Austin Hooper, TE, Falcons
Jamie Collins Sr., LB, Patriots
Damarious Randall, S, Browns
Players that I think will leave:
Dak Prescott, QB
Best Fits: Panthers, Bears, Redskins
My first thought is that Dak will re-sign with the Cowboys, but if he were to leave the team to grab a big paycheck, both the Bears and Redskins would be willing to put big money on the table for a slightly-above-average QB.
Phillip Rivers, QB
Best Fits: Panthers, Redskins, Raiders, Colts
I could see Phillip Rivers acting as a QB that would start for 1-2 seasons as a mentor QB in front of some young player like Herbert or Haskins, possibly lifting a team to a playoff run. His peak is well over, though.
Jadeveon Clowney, OLB
Best Fits: Colts, Giants, Jets
Clowney is going to go where the money is. Although he has stated that he would like to return to Seattle. both of the New York teams need an edge rusher and would probably give up a nice bag for him. But, the combo of Clowney and Darius Leonard would be dominant as well. His decision will 100% impact whatever team he ends up on.
Teddy Bridgewater, QB
Best Fits: Panthers, Bears
Teddy would provide an excellent competition to Mitch Trubisky, or would fit in perfectly in Matt Rhule's system in Carolina. He proved he's a great QB in New Orleans, and is ready to prove it somewhere else.
Byron Jones, CB
Best Fits: Chiefs, 49ers, Redskins
Both the Chiefs and 49ers have the momentum to sign big players, and need corners to compliment their defenses. The Redskins lost Josh Norman and will need a solid corner to replace him. Expect the 'skins to put out big money to get Jones, or for him to sign with a real contender.
Tom Brady, QB
Best Fits: Raiders, Colts, Browns, Buccaneers
I believe Tom Brady is staying. But, the media is telling me to not believe that. I believe Ryan Tannehill will re-sign in Tennessee, so they'll be off of the board. Tom Brady is needed in every place listed above, whether it be in a mentoring role or a playing role. He doesn't have many years left, so only the team willing to deal out the most money for a 42 year-old will get the GOAT. I believe he's going to sign with Vegas and go to the Raiders for the extra endorsements and casino time. He'll make the most total money in Vegas if he decides to go there.
Chris Harris Jr., CB
Best Fit: Eagles, Chiefs
The Eagles have been the frontrunners to sign Harris, but I feel as if the Chiefs could swoop in and offer a nice contract plus playoff hopes.
Marcus Mariota, QB
Best Fits: Ravens, Bears, Panthers, Steelers
The Steelers need a QB. Ben is aging, and the backups showed nothing through the season. They need a proven QB that can fit in a Mike Tomlin offense, and Marcus Mariota was playing good football up until this year. 
Anthony Castonzo, T
Best Fits: Browns, Broncos, Redskins, Jets, Giants, any other bad team
There's a lot of teams who need a solid tackle. I feel like the Jets are going to dish out the most money to get one, and Castonzo will be wearing green this year.
Brandon Scherff, G
Best Fits: Panthers, Browns, Dolphins
If the Dolphins decide to go QB in the draft this year, they're going to want to bolster their O-line to help protect him. They'll spend the money necessary to fortify their line, adding Scherff.
Emmanuel Sanders, WR
Best Fits: Dolphins, Chargers, Bengals
Emmanuel proved himself on the '9ers this year, and is going to be looking to secure a bag. Joe Burrow will need a solid WR2 besides Tyler Boyd, and Boyd will fit in well.
Eric Ebron, TE
Best Fits: Patriots, Bengals, Jaguars, Panthers
If the Pats decide to not draft a TE in the draft, Ebron is a great option. Ebron was a pro bowler who had a bad last season; and who do you go to when you need to revitalize your career? Bell. Belichick. Ebron will excel in New England with a new Patriots offense.
Brashad Perriman, WR
Best Fits: Bengals, Redskins, Dolphins
Melvin Gordon III, RB
Best Fits: Redskins, Seahawks, Bucs
With the holdout last season, I believe that Gordon is out of LA. The Seahawks and Redskins don't really need a star, but they need depth. Chris Thomspon and Chris Carson are solid starters, but Gordon could provide a 1-2 punch with either like Kareem Hunt did this year in Cleveland.
Logan Ryan, CB
Best Fits: Cowboys, Lions, Panthers
Since I believe that Byron Jones is leaving the Cowboys, Logan Ryan can slip right in to his place on the team. Ryan is becoming a veteran who can bring a top-caliber CB to the Cowboys D, which struggled last year.
Joe Schobert, LB
Best Fits: Packers, Jets
I'm going to miss Joe. He's going to go back to Wisconsin to play for his state's team, the Packers. They're getting a sure-fire stud, but man I wish the Browns would have dished out some money for him.
About the Contributor
Jacob Myers, Sports Writer
Hi, I'm Jacob Myers, a Senior here at Liberty. I'm a proud Browns, Cavaliers, and Buckeyes fan. You'll see me write about sports on here, and I hope you...