South Carolina Primary: Results, Reactions, and Predictions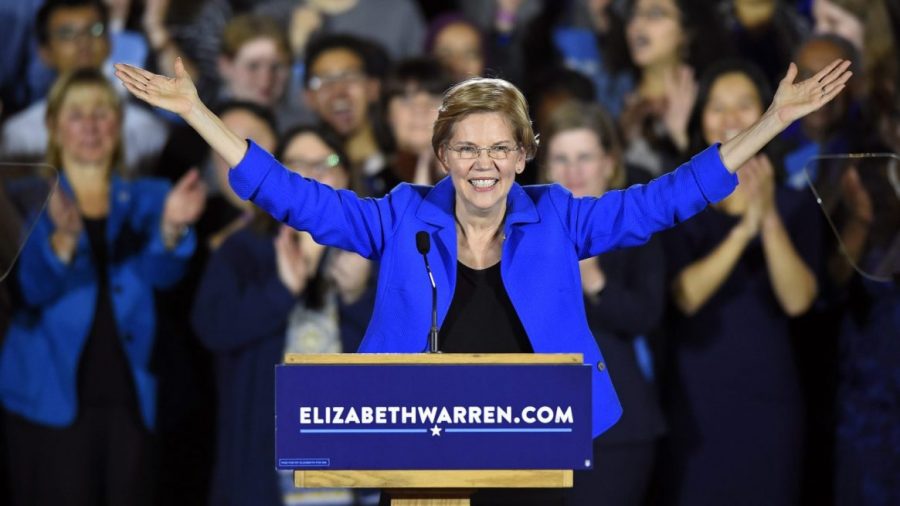 South Carolina Primary: Results, Reactions, and Predictions
-Nick Sanchez-Zarkos-
February 29th was the second primary for the Democratic Party and among the first states with a significant number of African American voters to impact the nomination process. 
In a record-breaking turnout far surpassing the 2016 primary, South Carolina saw a large number of African American voters who had not voted in the previous election along with an astounding number of younger voters.
Historically, the Palmetto State has been a traditionally Republican-voting state up until 2012, and it appears likely that the African American majority vote in the state may turn it blue this year. The state proved to be an important part of the nomination process, and as predicted, was a saving grace for former Vice President Joe Biden as Super Tuesday approaches and the fate of the Democrats is to be decided. 
Results and Reactions
-Joe Biden- 256,047 votes- 48.4%-35 delegates
Joe Biden's faltering campaign at last got the push it needed to continue into the race. After unsatisfactory results in Iowa, New Hampshire, and Nevada, Biden saw the Palmetto State as a make-it-or-break-it moment for his campaign. Due to the sheer number of delegates that the former Vice President received after this primary, he is likely to be Sanders' fiercest competitor in numbers alone.  Many see Biden as the only remaining moderate candidate to compete against Senator Sanders and who could possibly beat Donald Trump. His strong African American supporter base and his impressive political expertise could give him what he needs to win the nomination.
-Bernard Sanders- 105,197 votes- 19.9%-13 delegates
After what appeared to be an unstoppable momentum from Iowa into New Hampshire and Nevada, the Senator and far-left Democratic Socialist candidate has at last been slowed. Still leading in the delegate count, it seems likely that Sanders will maintain his steady lead going into Super Tuesday. With former opponent, Pete Buttigieg out of the race, Bernie's momentum could increase even more going into Super Tuesday, as he already is winning both Texas and California, monumental delegate states in polls. 
-Tom Steyer- 59,893 votes- 11.3% 
After making it back onto the debate stage and surging in polls, Tom Steyer's chances for reaching the top three in South Carolina (as predicted) came to pass. The billionaire had a large number of minority voters he needed and the large sum of money spent on ads in the state and was able to score third place. Although he was unable to earn any delegates, Steyer certainly made an impressive showing before dropping out of the race. Steyer decided to leave the campaign knowing that his chances of winning the nomination were next-to-none and instead will continue his fight to help the nominee defeat Trump. Steyer was an avid fighter for climate change and his bright ideas will definitely have an impact on politics in the future. His kind heart, killer dance moves, and impressive character put a warm light into the remaining candidates and he will surely be missed. My hope for the billionaire is that he endorses Warren or Biden in the coming weeks.
-Pete Buttigieg- 43,606 votes- 8.2%
Buttigieg has had perhaps one of the most amazingly successful campaigns, moving from an unknown mayor of a small town to a widely regarded and honored openly gay presidential candidate with a wide number of supporters and delegates. His speaking style, kindness, strength, and compassion made him an incredibly competitive candidate, fighting head to head against Bernie Sanders and winning by vote count the year's first caucus. His decision to suspend his campaign late Sunday night came as a shock to many, but his decision in doing so just proves why he was such an amazing candidate. He decided to suspend his campaign so that the remaining candidates could benefit from it and defeat Bernie Sanders and eventually Trump. Buttigieg and his husband Chasten successfully created a campaign rallying behind America's tiredness in regards to the divisions in the country, and he launched a powerful movement forward for Democrats, the LGBTQ community, and the younger generation. I have nothing but hope that Buttigieg will run in the future. 
-Elizabeth Warren- 37,346 votes- 7.1%
Senator Warren has not lost hope for her campaign as she approaches the 6 remaining candidates and Super Tuesday. Her strong policies on Health Care and Education make her a very Progressive candidate, but she varies in contrast to her friend Bernie Sanders, who people fear is too radical for the Democratic nomination.  A strong contender since the very beginning of her campaign, Warren's momentum has slowed since Nevada but it is possible that she has high numbers in the Super Tuesday states. Despite this, it is also likely that the Senator will not make it further than Super Tuesday, especially considering her low fundraising numbers and recent poll standings. It is possible she suspends her campaign for President this upcoming week. Warren's strength is unmatched, however, and it would certainly be a wise and appropriate decision for her to receive a Vice President nomination from one of the remaining candidates. Her willingness to fight for the families of America and her strong policies,  bright ideas for the future and her fiery debate skills make her a strong candidate and a serious threat to fellow Democrats. 
-Amy Klobuchar- 16,677 votes- 3.2%
Senator Amy Klobuchar has only one remaining purpose in her campaign- to beat Sanders in her home state of Minnesota on Super Tuesday. In doing so, Klobuchar will take away the delegates that Bernie would likely receive and make it harder for him to win the nomination. After falling in polls since Nevada, Klobuchar likely knows that her campaign has come to an end and will likely suspend her campaign after Tuesday. It is possible, however, that Klobuchar could receive a Vice President nomination from the remaining candidates, as she is a strong female moderate with a large base in the Midwest. Only time will tell Klobuchar's next step for her campaign and the Democratic future.  
-Tulsi Gabbard- 
Drop out. Final warning. 
-Predictions-
With Super Tuesday closer than ever, polls and predictions for one of the most important primary days of the year are sure to be complicated. I personally believe that after candidates Tom Steyer and Pete Buttigieg dropped out suddenly this past weekend, Tuesday is the make-it-or-break-it moment for the remaining Democrats. With Bernie likely to win most of the 14 states, including critical California and Texas, many of the remaining states have to choose between the other less radical candidates. Bloomberg will also likely make an impressive debut in his first primary states, possibly winning much needed delegates.
Bernie- The Vermont Senator will likely win both California and Texas.
Biden- Likely to win numerous states and increase his delegate count, Joe's momentum needs to continue in these remaining states if he has any hope in beating Sanders. Biden remains neck and neck with Sanders regarding Texas and if the Vice President is able to win the Southern state his chances at becoming the nominee could increase tenfold. 
Warren- Warren's best bet for Super Tuesday is her home state of Massachusetts, which Sanders also appears to be leading in. While this state may win her many needed delegates, it is unlikely she will remain in the race long after Tuesday.
Klobuchar- Amy Klobuchar's only possible victory will occur in her home state of Minnesota, where she hopes to take votes from Sanders and slow his momentum down. I predict she will be out of the race by Thursday. 
Bloomberg- While Bloomberg may not win any states, it is likely he will get second or third place in many of the remaining states. 
By State
California – Sanders Biden Bloomberg
Texas- Sanders Bernie Bloomberg
North Carolina- Biden Sanders Bloomberg
Virginia- Biden Sanders Bloomberg
Massachusetts- Sanders Warren Biden
Minnestoa- Klobuchar Bernie Biden
Colorado- Sanders Biden Bloomberg
Tennessee- Biden Sanders Bloomberg 
Alabama- Biden Sanders Bloomberg
Oklahoma- Biden Bloomberg Sanders
Arkansas- Biden Bloomberg Sanders
Utah- Sanders Bloomberg Biden
Maine- Sanders Biden Bloomberg
Vermont- Sanders Biden Bloomberg
Arkansas- Biden Sanders Bloomberg
Delegates by lead- Sanders, Biden, Bloomberg, Warren, Klobuchar