African-American Suffragists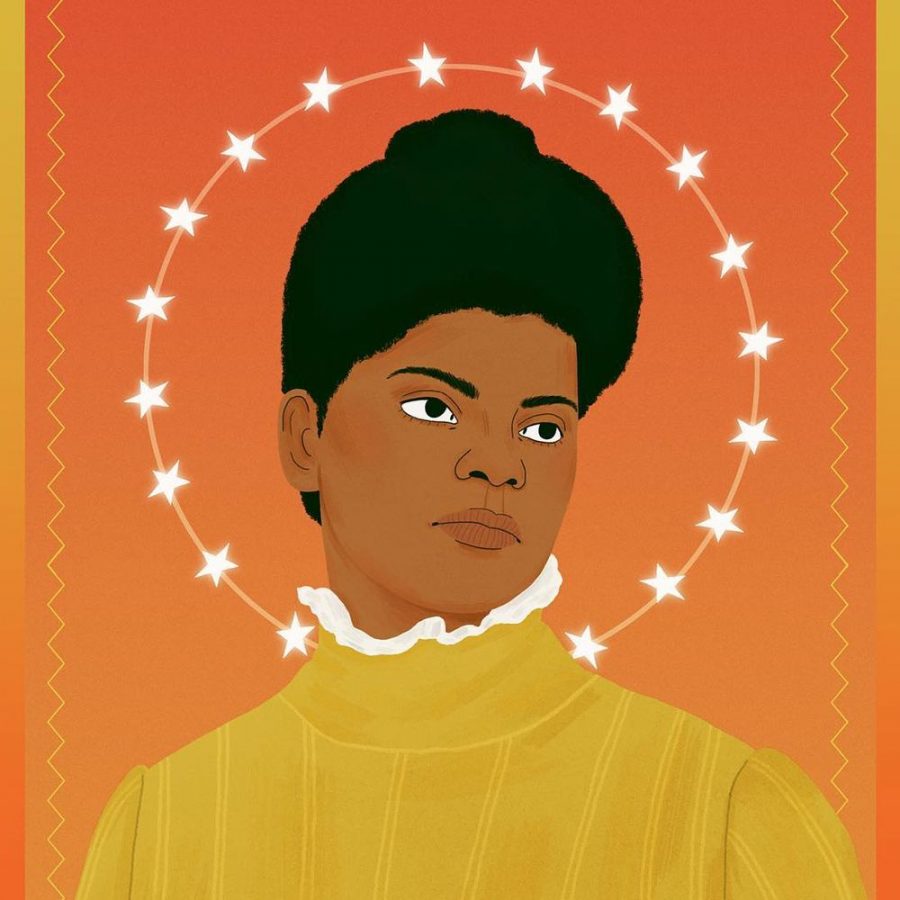 Every February, America takes time to reflect on and celebrate African-Americans during Black History Month. Each year comes with a theme to highlight African-Americans in certain subjects and encourage others. This year's theme is "African-Americans and the Vote," appropriate for this year's emphasis on voting in the presidential election. This month, influential African-American men and women that paved the way for voting rights will be celebrated. Here, we will look into some of the African-American women's suffrage movement's most prominent contributors.
Sojourner Truth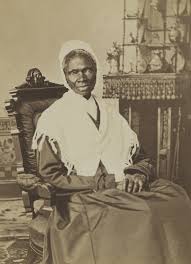 Sojourner Truth, who was Isabelle Baumfree at birth, was born to slave parents James and Elizabeth Baumfree in Ulster County, New York. After being bought and sold multiple times throughout her early years, she had five children with another slave named Thomas. In 1827, Truth was able to escape to freedom with her newborn daughter Sophia to the Van Wagner's household, an abolitionist family. The family assisted Truth in going to court for her rights over her five-year-old son, who was illegally sold into the slave trade in Alabama. After she won the case, Truth was one of the first women to win against a white man in court. After a spiritual revival, former Baumfree renamed herself Sojourner Truth and began traveling the country to speak about the evils of slavery. On the road, Truth met suffrage activists like Susan B. Anthony. At a suffrage conference in Akron, Ohio, Truth gave her famous "Ain't I a Women" speech, in which she called for equal rights for both women and African-Americans. The audience was astounded by the way she delivered her speech in a persuasive manner, leading to differing recordings of what was really said during her speech. Truth prevailed through opposition, even from her own husband, saying that voting rights for African-Americans needed to come before women. Truth, being both a woman and an African-American, worked her whole life to get both voting rights accomplished side-by-side.
The Forten Women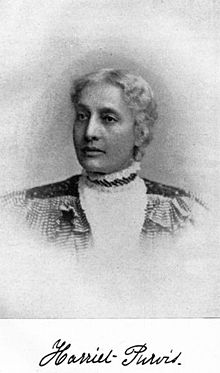 The Fortens were a wealthy African-American family from Philadelphia in the early 1800s. Parents James Forten and Charlotte Forten had daughters Sarah, Margaretta and Harriet. Together, the family funded many abolitionists groups. The Forten women founded the Philadelphia Female Anti-Slavery Society, which was the first integrated women's organization. The Forten women were actively involved in the organization, representing it at conventions at the state and national levels. Harriet and her sister Margaretta were one of the main organizers of the 5th annual National Women's Rights Convention. After the Civil War, White and African-American suffragists joined together to campaign for suffrage-for-all, after the 15th Amendment gave African-American men, but not women, the right to vote. Joining with activists like Sojourner Truth, Harriet and other suffragists created the American Equal Rights Association (AERAP). With help from Susan B. Anthony, Harriet joined forces with the prominent women's suffrage group the National Woman Suffrage Association (NWSA).
Charlotte Forten Grimké
Charlotte Forten Grimké was the daughter of Robert Bridges Forten, a son of the famous abolitionist family the Fortens. As a child, she received education from private tutors and later went to public school in Salem, Massachusetts. In her late teens, Grimké joined the Salem Female Anti-Slavery Society and began her education to be a teacher at the Salem Normal School. Forten expressed her abolitionist views through poems that were published in various anti-slavery publications. Her writings covered topics like slavery and gender inequality. In the 1860s, Grimké was recruited by the government to teach emancipated slaves on the Sea Islands of South Carolina. There, she shined as a leader in many ways: a nurse, a teacher and a companion. After getting married to Reverend Francis J. Grimké, Charlotte Forten Grimké resided in Washington D.C. and founded the National Association of Colored Women.
Gertrude Bustle Mossell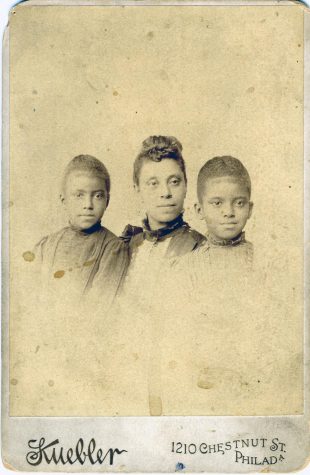 Gertrude Bustill Mossell was born to the prominent Bustill family in Philadelphia in 1855. After her education, Bustill became a teacher while balancing a career in journalism. She wrote for various Philadelphia publications like the Philadelphia Press and Philadelphia Independent. When Bustill got married to Nathaniel F. Mossell, she was forced to quit her teaching job due to a rule that married women could not be educators. After a brief break from journalism to begin her family, Bustell picked up journalism full time. Her works covered topics prominent in society at the time: Abolition of slavery, racism and gender inequality. With her work with women's suffrage, Bustell informed African-American women about the importance of educating oneself through books. She encouraged women to work jobs like restaurant positions and journalism while also maintaining an at-home life. When the suffrage movement began to leave African-American out, Bustell was outspoken about the unfairness of not fighting for universal suffrage. Bustill went on to donate funds to build the Frederick Douglass Memorial Hospital and Training School, which would treat and teach African-Americans when other hospitals wouldn't. Together, Bustill and her husband worked throughout their lives for activism for women and African Americans.
Josephine St. Pierre Ruffin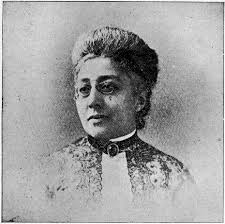 Josephine St. Pierre Ruffin was born to a wealthy family in Boston in 1842. She was educated in Salem because of integrated schools in the area. St. Pierre married Harvard graduate George Lewis Ruffin and finished school and two years of private tutoring. St. Pierre was active in the Civil War by recruiting African-Americans to fight for the North. Her main activist work was with empowering women through clubs and suffrage work. During the 1890s, St. Pierre was an editor for an African-American woman published newspaper Women's Era. St. Pierre saw a need for a national African-American women's organization, so at a convention with over 100 women the National Federation of Afro-Am Women. A year after its formation, the National Federation of Afro-Am Women joined with the Colored Women's League and became the National Association of Colored Women. St. Pierre was elected vice-president of the organization, with fellow suffragist Mary Church Terrell as president. St. Pierre continued her work within the organization and became one of the founding members of the National Association for the Advancement of Colored People (NAACP) in 1910.
Mary Church Terrell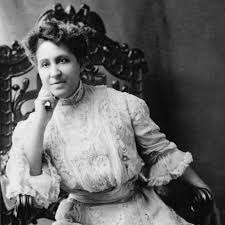 Mary Church Terrell, the daughter of former slaves, was born in 1863 in Memphis Tennessee. Her parents expressed the importance of education to Church, so she furthered her education through Antioch College and later Oberlin College. When she moved to Washington D.C. to teach, she met teacher Heberton Terrell, whom she later got married too. When her friend was lynched in Memphis, the outraged Church began her journey of activism. Church and Ida B. Wells began an anti-lynching campaign, which led to years of activism against racism. In 1896, Church was one of the found members and president of the National Association of Colored Women, which empowered women to become educated and work in an effort to end discrimination. While Church was an activist for universal women's suffrage, she focused on black women's suffrage because she believed it went hand-in-hand with civil rights. Church participated in the famous march with the National Woman's Party on the White House during Woodrow Wilson's presidency. Church was also one of the founding members of the National Association for the Advancement of Colored People (NAACP) in 1910. Through the rest of her lifetime, Church fought for women's and civil rights through activism and books.
Ida B. Wells-Barnett
Ida B. Wells-Barnett was born during the Civil War in 1862. After the war, Wells-Barnett's family was freed and she began her education. After being kicked out of college due to a dispute with the school's president, she went to visit her grandmother. While there, yellow fever had killed her mother, father and baby brother. Wells-Barnett was then responsible for caring for her other siblings and moved to Memphis, Tennessee where she was a teacher. A lynching incident of her friend sparked her journalistic activism over white violence. Through investigative journalism, Wells-Barnett worked to uncover the truth for the reasons for lynching. She published her findings in multiple columns in local papers. Wells-Barnett married Ferdinand Barnett, and together they had four children. Wells-Barnett was tasked with juggling full-time activism and motherhood. She was involved with the suffrage movement but was often left out of white women's efforts because Wells-Barnett criticized them for not opposing lynching. In turn, she founded the National Association of Colored Women's Club and worked to combat sexism and racism side-by-side.