92nd Oscars Snubs
The 92nd Academy Awards (or the Oscars) air on Sunday night and movie lovers are waiting to see what films take home which awards. I was mostly content with the nominations when they were announced, but there were some snubs that need to be addressed. Welcome to Oscars Weekend! Today I will be bringing you my list of the Oscar snubs, followed by a predictions article Saturday, followed by live tweeting on Sunday night (@patpress_OLHS), and also followed with my Oscars wrap-up article coming Monday or Tuesday. Here is my list of snubs per category. (Note: I do not have a snub in every category)
Best Makeup and Hairstyling:
"Rocketman"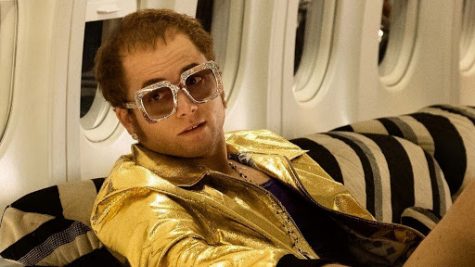 First off, the fact that "Rocketman" is nominated for nothing but "Best Original Song" is a crime and shame. I absolutely adore this movie, and it deserved more nominations than what it got. This is one of them. This team transformed Taron Egerton into Elton John and they deserve the credit for it. Not only that, but they kept the 70s hairstyles accurate. This makeup/hairstyling team definitely deserved a nomination for what they accomplished.
"Once Upon a Time in Hollywood"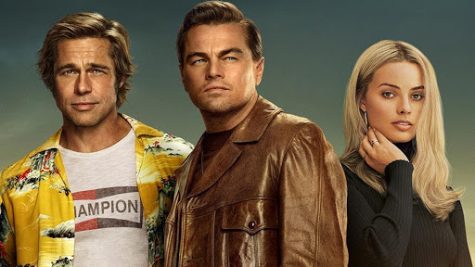 This snub is similar to "Rocketman" in that it captured the style of late 60s Hollywood. From making Margot Robbie into Sharon Tate, to the different outfits DiCaprio's Rick Dalton wears, this team really knew what they were doing, and it's a shame they didn't get recognized.
"Uncut Gems"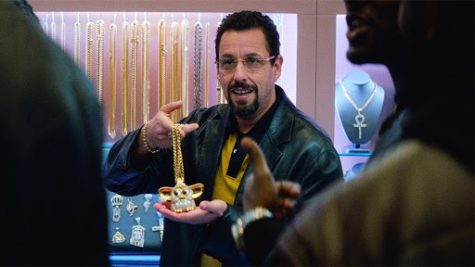 This one is a little more one character centred than my other snubs, but the way they transformed Adam Sandler for this movie was great. From the slicked back hair to the mole, goatee and fake teeth, the makeup/hair team really turned Adam Sandler into Howard Ratner, and for that, they deserve some recognition, so I'm giving it here.
"Jojo Rabbit"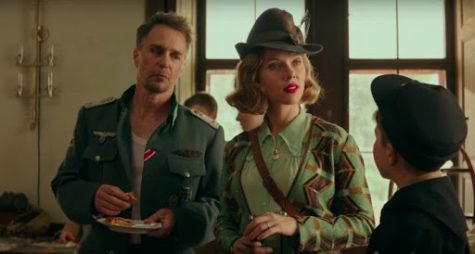 I honestly don't know how this one didn't get a nomination. Between the scar makeup on Jojo, the many different hairstyles of Rosie, to Sam Rockwell's makeup at the end, it really does have a lot of great things done by this team, and I think it is more deserving of an Oscar nomination than 1917. 
Best Costume Design:
"Rocketman"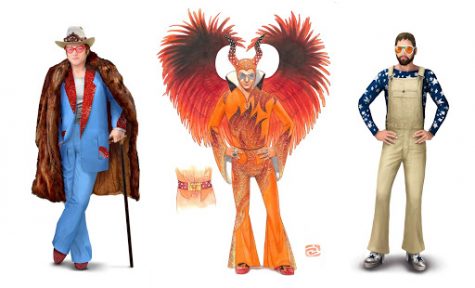 I thought "Rocketman" was a lock for this category before the nominations came out, and when it didn't get the nomination, my jaw hit the floor. This costume team faithfully recreated so many different Elton John outfits, and I read a report that Elton is wearing a different outfit in every scene. I really feel that this should've received a nomination over at least two of the movies that got nominated, and I really wish it had.
"Midsommar"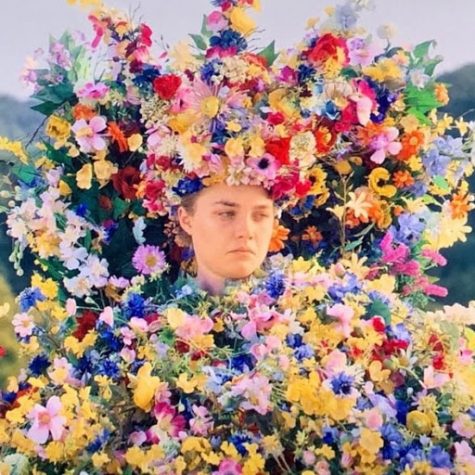 This one is a longshot, and I didn't expect it to get nominated, and I'll admit, not all of the costumes in this movie are really nomination worthy, I'm putting it in here solely for the "May Queen" costume Dani wears at the end of the film, because it was extraordinary. So, unlike "Rocketman" I'm not upset this didn't get a nomination, but I just wanted to recognize it. 
"Knives Out"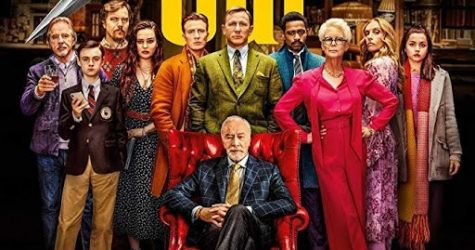 This is another one I didn't expect to get nominated, but I still wanted to appreciate the costumes. Each character had their own personal color and look in the film and I absolutely loved it, with Ransom's outfits being my favorite. The sweaters his character wears are amazing. Again, not really upset this one didn't get nominated, but wanted to give it some props.
Best Director:
Greta Gerwig, "Little Women"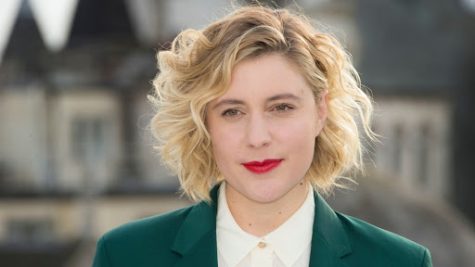 Yes, women were shut out of this category once again, and it's a shame because Greta Gerwig definitely deserved a nomination. The way she told the story of "Little Women" (a story that's been told many times) felt fresh and original. I love the choices she made with her version of the story, and I wish she would've gotten recognized for it.
Taika Waititi, "Jojo Rabbit"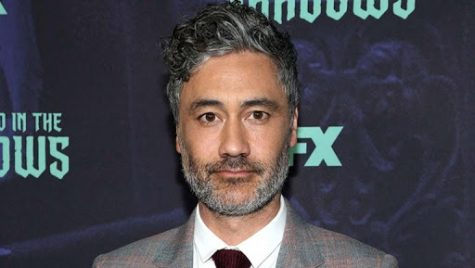 It's no secret that "Jojo Rabbit" is my favorite movie of 2019, so obviously when Waititi got nominated I was very unhappy. He told a story with such an important message at such an important time, and I honestly don't think anyone but Waititi could've pulled it off. His style and substance added so much to the film and I wish he got nominated for it. 
The Safdie Brothers, "Uncut Gems"
"Uncut Gems" is one of the most stylistic movies to come out in the last year and The Safdie Brothers deserve some recognition for that. Between the music, editing and sound choices they crafted the perfect film to capture the stress of being a diamond hustler in NYC. Unfortunately, they probably won't get the recognition they deserve for quite a while.
Tyler Nilson, Michael Schwartz, "The Peanut Butter Falcon"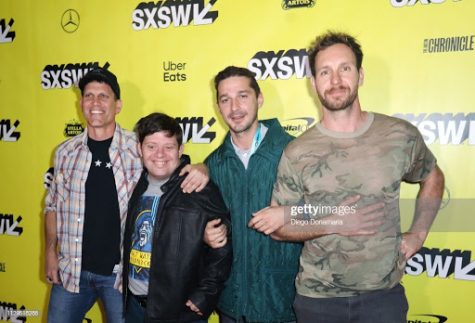 This is the first time I will be addressing how "The Peanut Butter Falcon" got snubbed, and it is definitely not my last. These two created one of the most heartwarming films I've ever seen, and took the chance on an actor with Down Syndrome, and wow did it pay off. The way they crafted the story they wanted to tell was beautiful and I wish they had gotten recognized for it.
Best Supporting Actor:
Sam Rockwell, "Jojo Rabbit"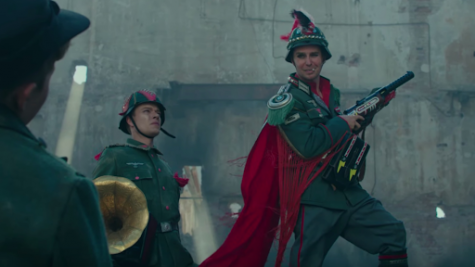 I'm actually pretty content with the nominees in this category, but I just wanted to recognize a few others here. For one, Sam Rockwell. He's been on my radar ever since his amazing performance in "Three Billboards Outside Ebbing, Missouri" and he deserved the Oscar for that. He was nominated again last year for his role in "Vice". This year he wasn't nominated, but I actually enjoyed his performance more in "Jojo Rabbit" than I did in "Vice", but it was a very crowded category this year so I understand why he didn't get nominated, but if he had, he'd be my personal favorite in the category.
Bill Hader, "It: Chapter Two"
I in no way thought that Bill Hader was going to get nominated, but he was great in "It: Chapter Two", honestly he was probably the best part. He delivered the only performance that actually sparked any emotional reaction in me while watching the film. It would've been very fun to see him get nominated, but I'm content with him being recognized by critics.
Best Supporting Actress:
Jennifer Lopez, "Hustlers"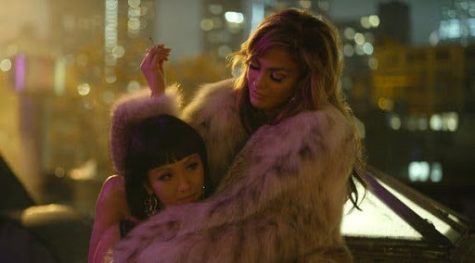 This was the most surprising snub because after the early buzz from TIFF and the Golden Globe nom, everyone thought this was Lopez's category to lose. After Laura Dern won the Globe, however, people started to speculate that Lopez would lose to Dern frequently. But not many thought she would end up not even getting a nomination. She definitely gave the best performance of "Hustlers" and deserved some Oscar love for it.
Dakota Johnson, "The Peanut Butter Falcon"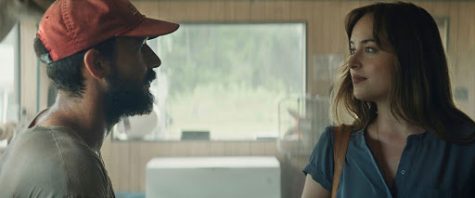 Back again is "The Peanut Butter Falcon". Dakota Johnson did fantastic in this movie. I will admit, out of my snubs in this category, she's probably the won I would've wanted to get nominated the least, but she still did a great job and any recognition for "The Peanut Butter Falcon" would've been awesome.
Julia Fox, "Uncut Gems"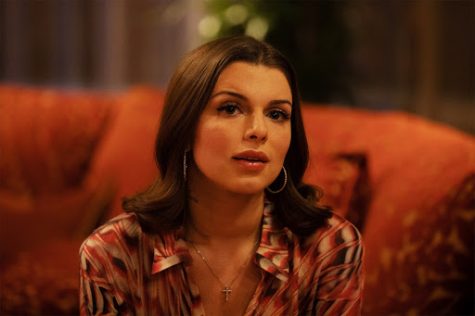 I did not expect Fox to get nominated, but she gave an amazing performance in "Uncut Gems". She played a great counterpart to Adam Sandler in the movie and gave a performance that I didn't even realize was her first role. She will definitely get nominated in the future. 
Best Actor:
Taron Egerton, "Rocketman"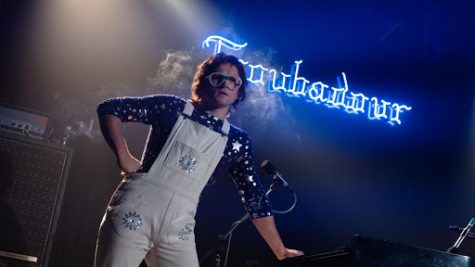 When Taron Egerton didn't get a nomination, my jaw hit the floor. With the Globe win and BAFTA nomination, I thought for sure he'd get a nomination. He totally deserved one too, as he transformed into Elton John for the film, and did all of his own singing too. I honestly thought it was a better performance than what Rami Malek delivered last year, and Egerton is my biggest snub in this category. 
Adam Sandler, "Uncut Gems"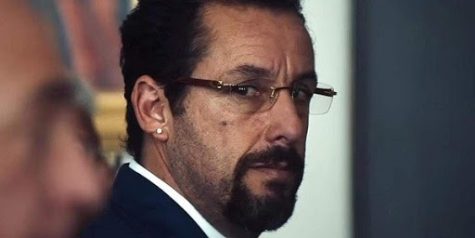 I read a report that Academy voters didn't pick Adam Sandler on their ballot because of his track history with movies, which I think is one of the worst things I've ever heard. Adam Sandler delivered a powerhouse performance in "Uncut Gems", definitely a career best. He made you hate and love his character at the same time, which is not easy to do. Sandler definitely deserved recognition, and the fact that he didn't get it is ridiculous.
Shia LaBeouf, "The Peanut Butter Falcon"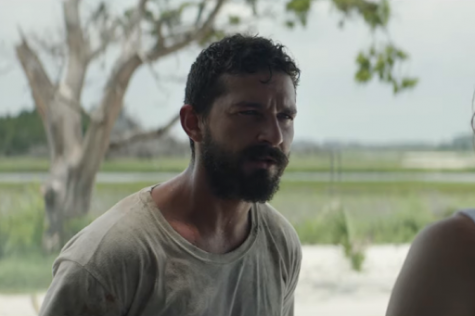 Shia Labeouf delivered a powerful performance in "The Peanut Butter Falcon" and some of the lines he delivered were truly incredible. Part of the credit for that obviously goes to the screenwriters, but his performance is still magnificent.  I didn't expect him to get nominated, and it's not as big of a snub as Egerton or Sandler, but he still gave a fantastic performance.
Zack Gottsagen, "The Peanut Butter Falcon"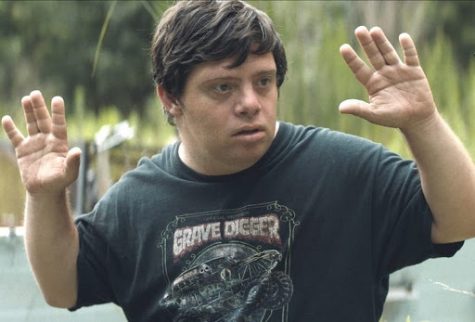 This is another nomination I didn't expect to happen, but I felt it was important. It's important to recognize the fact that in 2019 the star of this film was an actor with Down Syndrome. Gottsagen did a fantastic job in the movie and really made you feel for his character. He had great comedic timing and excellent line delivery, and I hope to see him in more movies in the future.
Robert Downey Jr., "Avengers: Endgame"
Of course he was going to end up on this list. This is just a one film thing, this is a "Thank you for 10 years of Iron Man" nomination. I feel as though he deserved a nomination for the past 10 years of his filmmaking career. Did I expect him to get one? No. But did he deserve one? Definitely. 
Best Actress:
Lupita Nyong'o, "Us"
The Best Actress category was very competitive this year, so I understand why Nyong'o didn't get in, but if there was any way to substitute her with one of the other actresses, I totally would. Nyong'o delivered a truly masterful performance in "Us" as two versions of her character. She brought her own style to each character and it was truly extraordinary to witness. Thankfully, she already has an Oscar win under her belt, but I hope she is nominated again in the future because she does great work.
Florence Pugh, "Midsommar"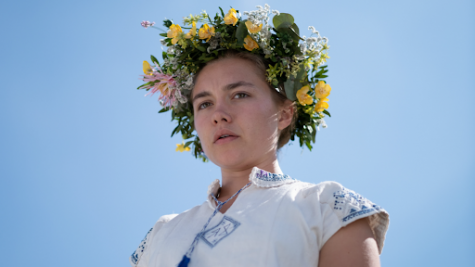 Thankfully Pugh got nominated as Best Supporting Actress as a form of recognition for her monster 2019, but she deserved some thought in this category too. She gave a truly moving performance in "Midsommar" and the last 30 minutes of the film was an acting tour-de-force by Pugh. She did a great job in all three big roles she had in 2019, and I can't wait to see her in "Black Widow".
Best Picture:
"Rocketman"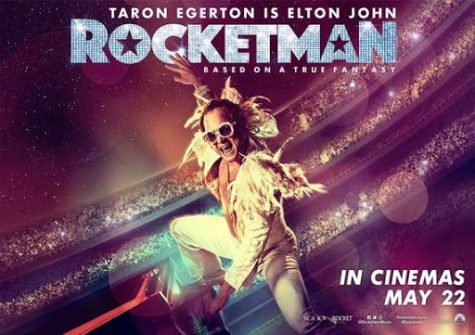 Entertaining. Extraordinary. Unique. Those are the three words I would use to describe this film. This film is miles better than "Bohemian Rhapsody" and I think if it came out later in the year, it may have gotten the tenth spot on the nominations list. The way they chose to tell the story of Elton John's life as a musical fantasy was a great choice and between the excellent performances and directing this movie is definitely Best Picture worthy.
"The Peanut Butter Falcon"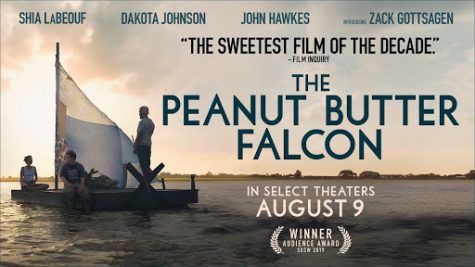 This movie does not get the recognition it deserves. I feel like it went under a lot of people's radars. But this film is truly fantastic and features one of the most original storylines of the decade. Obviously I loved it for so many different reasons, as you can see by how frequently appeared in my other snub categories, so I feel as though I don't need to elaborate too much here. This movie is important and fantastic, and I recommend seeking it out. 
"Uncut Gems"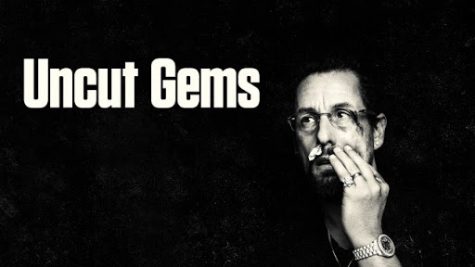 Again, this popped up in a lot of different places in this article so I don't need to say so much. The performances were amazing, the script was great and the style was fantastic. This is one of the most grounded in reality movies I've ever seen, and everyone might not love it, but I did. 
"Booksmart"

Why not, right? There needs to be some fun movies nominated for Best Picture ever now and then, and "Booksmart" should definitely be up there. It is funny and heartfelt at the same time. The charisma between the two leads is incredible and Olivia Wilde did a great job directing! I didn't think this movie would get nominated, but it's a super fun movie and I recommend it to everyone. 
"Knives Out"

This is another movie that I didn't expect to get nominated, but it's a super fun movie that was just pure entertainment. It was cleverly written, well directed and extremely well acted. I loved this movie and recommend seeking it out ASAP. 
Those are all my snubs, stay tuned for my prediction article later today. My twitter is @cmzorn25, I will be live tweeting the Oscars Sunday night. Thanks for reading!
About the Writer
Carson Zorn, Staff Writer
Carson is a senior at Liberty, and is in his second year of writing for the Patriot Press. Carson mainly covers the sports and entertainment side of the...