Top 20 Most Anticipated Movies of 2020
The new year is here and with a new year, comes a bunch of new movies. This is my list of my Top 20 Most anticipated movies of 2020 (Yes, the 20 and 2020 was planned). Keep in mind, this is my personal list and the movies I'm excited for might not be the ones you're excited for. Also, if your most anticipated movie isn't on this list, that doesn't mean I'm not looking forward to it, it just didn't crack my Top 20. That said, here's the list:
20. "Free Guy"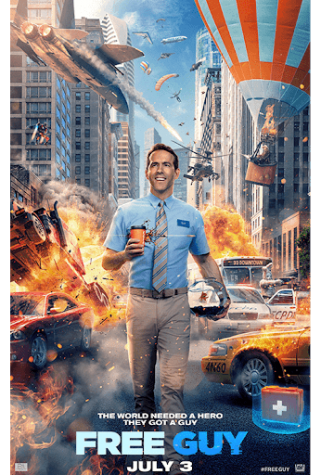 First off, Ryan Reynolds is comedic gold in almost any movie he's in, so when I heard his name was attached to this, it peaked my interest. Then, the trailer came out and my interest started to grow into anticipation. The story is so unique that I just have to see how it plays out on the big screen. The idea of a video game playing itself is somewhat complicated and raises a lot of questions if you think about it too much, but this movie isn't meant to inspire a lot of thinking. It's going to be a fun popcorn-flick in the middle of Summer, and sometimes that's all a movie needs to be.
19. "Death on the Nile"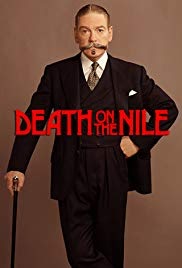 This is a sequel to 2017's "Murder on the Orient Express". I really enjoyed that movie and I'm a sucker for mystery movies, so I knew this was going to end up on my list somehow. With a bunch of new faces, and Kenneth Branagh returning as both director and starring as Detective Hercule Poirot, there are plenty of reasons to be excited for this movie to hit theaters, and I can't wait until the first trailer comes out.
18. "Antebellum"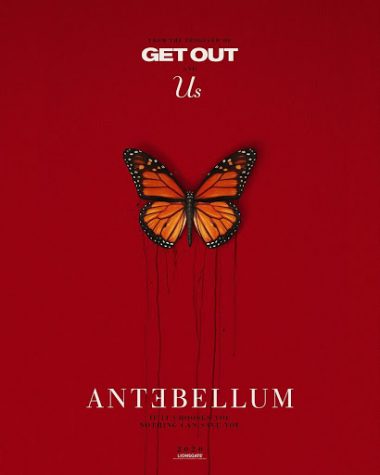 I don't know too much about this movie, and that's why I'm excited about it. I like not knowing much about a movie going in, because then I don't know what to expect, and I'm usually pleasantly surprised. The idea of a horror-mystery film is fantastic and that's enough to have me excited. 
17. "Top Gun: Maverick"
The original "Top Gun" came out over 30 years ago, but I guess it's never too late for a sequel. I'm not expecting greatness out of this movie, but I think I'll be thoroughly entertained for the entire runtime. Tom Cruise's action movies are always fast paced and are always good to see on the big screen. So, you'll find me at the theater sometime in June watching this one.
16. "The King's Man"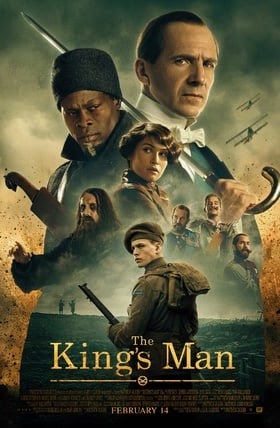 I am a huge fan of the "Kingsman" franchise, and an even bigger fan of War movies. So, when I heard a Kingsman film was going to be set in the World War I era, anticipation instantly started building. The cast is relatively unknown actors, but Ralph Fiennes will do a great job stepping into the Colin Firth role from the first two. If nothing else, this film will be a blast from start to finish, and that's enough for it to make it on my list.
15. "Venom 2"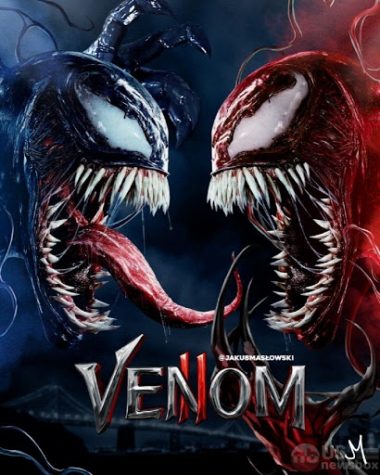 Disclaimer: There is no official poster for "Venom 2", but this fan-made poster captures the essence of what the film is supposedly about. 
Not too much is known about this film, including the plot, but the first Venom movie was criminally underrated and I still don't understand the hate towards it. The rumored plot of Venom vs. Carnage is enough to excite any Marvel fan, and with Tom Hardy returning, this movie should be another entertaining entry into Marvel's filmography. 
14. "In the Heights"
 I am a huge sucker for musical movies, and while some of them are not the best (yes, I'm looking at you "Cats") they usually are pretty entertaining. "In the Heights" is one of my favorite musicals and I can't wait to see how it transfers to film. The trailer looks very promising and as long as Lin Manuel Miranda is involved, it should stay true to the fun of the musical. 
13. "The New Mutants"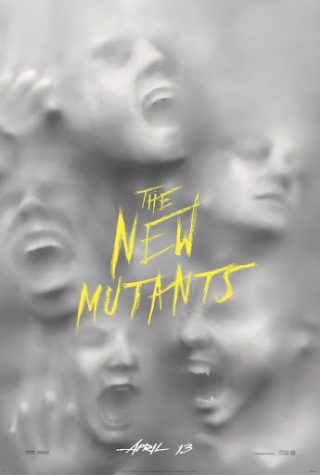 The long awaited X-Men horror film will finally hit theaters this year after being delayed for almost two years. The idea of a horror film set in the X-Men universe is one I can totally get behind, and that is why this movie is high up on my list, despite concerns because of how far its been pushed back from its original release date. I love the cast, and I love the X-men franchise despite some recent disappointments (Yes, I'm looking right at you "Dark Phoenix"), so that's why I'm still excited for "The New Mutants".
12. "Godzilla vs Kong"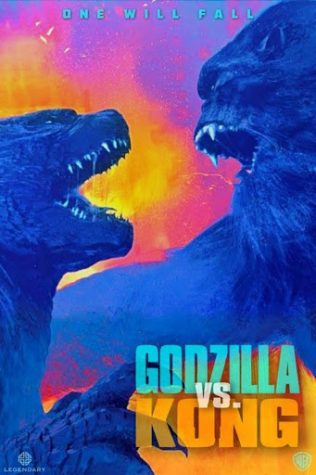 So far I have not loved any of the films in Warner Bros. "Monster Cinematic Universe" (Those include "Godzilla" (2014), "Kong: Skull Island", "Godzilla: King of Monsters") but I have enjoyed all of them, especially "Kong: Skull Island". But, a big-budget CGI brawl between two of the most famous monsters is something that's hard to not be excited for.  The cast looks great, but no one's really going to this movie for the human characters. So, as long as this movie doesn't pull a "Batman v Superman" and only have the title characters fight for five minutes, this movie will be a lot of fun, and one definitely worth waiting for. 
11. "Eternals"
While not much is known about the plot of this movie, the cast alone is enough to get me excited. Between Angelina Jolie, Salma Hayek, Kumail Nanjiani and Kit Harrington, the cast is loaded with all-stars. The rumored introduction of Galactus in this film would be enough to make any Marvel fan excited, and I personally can't wait for the first trailer. I never miss a Marvel Cinematic Universe (MCU) movie, and I will not be missing this one.
10. "Onward"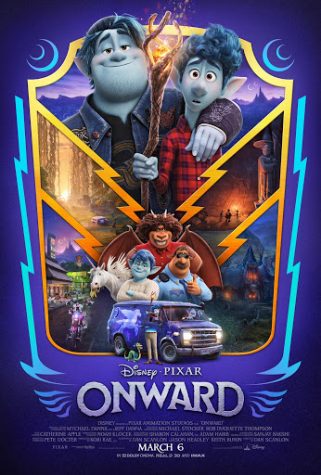 Nine times out of ten, Pixar churns out pure gold with their movies, and this one looks to be one of those nine. Chirs Pratt and Tom Holland's on screen chemistry was already showcased in "Avengers: Infinity War" and it looks from the trailers that it's transferred to this movie as well. The story is original and intriguing and this looks like another Pixar movie that will get the tears flowing. We don't have to wait too much longer for this one, and I trust Pixar completely, so I will be in the theater in March checking this one out.  
9. "No Time to Die"
Supposedly Daniel Craig's final Bond film, "No Time to Die" looks to be an action-packed thrill ride that is rumored to be three hours long. Daniel Craig has been great as Bond and seeing Léa Seydoux return is great. What I'm more excited about are the new additions to the cast including Ana de Armas and Rami Malek. Armas looks to be the new "Bond Girl" but maybe with some action scenes of her own, while Rami Malek is taking on the villian role. This movie looks great and I can't wait to see it!
8. "Ghostbusters: Afterlife"
Let's face it, the Ghostbusters movie released in 2016 was not good. No, it's not because it was a predominantly female cast, it just wasn't a well-written or well-made movie. But this one looks pretty good. For starters, the son of the director of the original "Ghostbusters" movie is directing this movie. Also, most of the original cast is returning in some capacity. The new cast members include Paul Rudd, Annie Potts, McKenna Grace and Finn Wolfhard. If the cast alone isn't enough, the return of the Ecto-1 and Slimer should get any Ghostbusters or really any movie fan hyped.
7. "Birds of Prey"
I'll admit. When I started this article, I did not expect "Birds of Prey" to be this high up on my list. But after a great second trailer, and positive social media buzz, my anticipation shot sky high for this movie. Margot Robbie as Harley Quinn was one of the few bright spots of the 2016 movie "Suicide Squad" so I'm excited to see what she can do as the lead in a movie, as well as working with the other lesser-known DC Heroes and anti-heroes like Black Canary and Huntress. Ewan McGregor was an inspired choice for Black Mask and I can't wait to see what he does with the role. It hits theaters this Friday and I can't wait to see it!
6. "A Quiet Place Part II"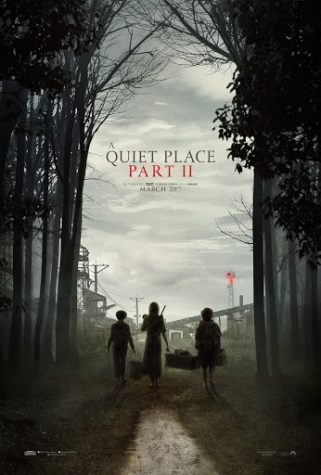 Originally, when I heard this was coming out, I didn't love the idea. I thought "A Quiet Place" was good enough as is, and that it didn't need a sequel. But, after seeing the trailers, there is hope. The cast from the original returning is always a good sign, and John Krasinski returning to direct makes me feel a lot better about how this movie will be. The trailer made it look just as intense as the first one, and I personally can't wait to see how the story continues.  
5. "Soul"
Yes, both Pixar releases cracked my top ten this year, and they both look great, but "Soul" looks like an "Inside Out" level film, and "Inside Out" is one of my favorite Pixar films. After seeing the trailer, I am fully on board with the plot and lead character, although I do worry the Tina Fey character might annoy me a little bit. But, I will stay optimistic and wait for June.
4. "Black Widow"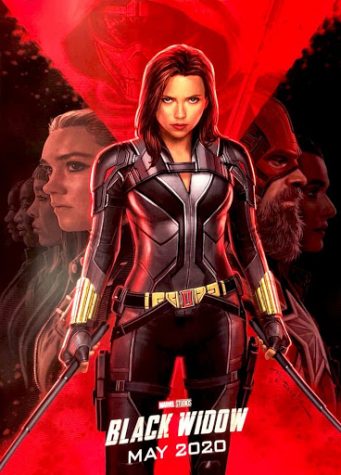 CAUTION: THE FOLLOWING PARAGRAPH WILL CONTAIN "AVENGERS: ENDGAME" SPOILERS. IF YOU HAVE NOT SEEN "ENDGAME" DO NOT READ THIS PART OF THE ARTICLE. (Also, go watch "Endgame", it's been out for long enough)
I have been pushing for a Black Widow movie for a while, and now it's finally getting made. I'll admit, I don't love that it's coming out after the character was killed off, but at least we're still getting one. Obviously, Scarlett Johansonn will do great as the title character, but it's the supporting cast that has me really excited for this movie. Rachel Weiz is a talented actress and will do great in her role, but I'm really excited about the additions of Florence Pugh and David Harbour. David Harbour is great as Hopper on "Stranger Things" and was the only good part of "Hellboy" from last year. Florence Pugh had a monster 2019 between three different big-name movies, and I'm most excited for her character in this movie. The villain being Taskmaster is just the cherry on top and I can't wait for this movie. 
3. "Wonder Woman 1984"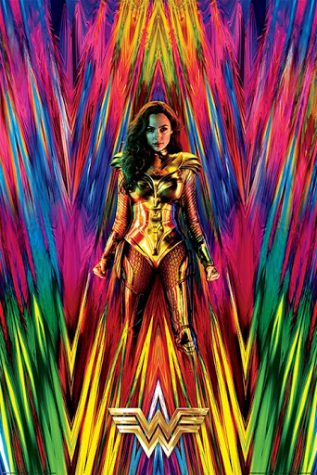 This is similar to "Birds of Prey" in that I didn't expect it to end up so high on my list, but the first trailer made the movie look great. I'm glad DC is starting to figure out that these movies should be fun and not dark and depressing ("Joker", of course, being the exception). This movie looks to be just pure fun, although I worry about Steve Trevor returning, and how well it will mesh with the movie. But, I'll stay positive and seem if I'm right in June.
2. "Last Night in Soho"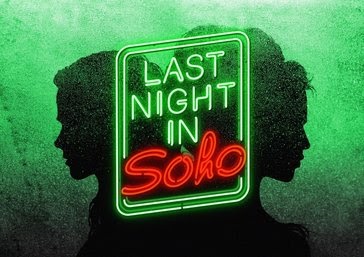 While there is not a lot of information about this film, it has enough things going for it to put it high up on my list. Firstly, Edgar Wright is maybe my favorite director currently working, and his movie "Baby Driver" is possibly my favorite movie of all time. Second, it's a psychological-horror film, which I love. Third, the cast. Thomasin McKenzie and Anya Taylor Joy are the top-billed stars, and they've given great performances in what I've seen them in. But, honestly, I could know no one in the cast and I would still be over the moon excited for this. I can't wait for the first trailer.
1. "Tenet"
This is it. This is my most anticipated movie of the year. Christopher Nolan is one of the best directors working today and I will see anything he makes. This movie looks awesome and the plot is so cool. This could be another "Inception"-level masterpiece. I am so excited for this movie and that's why it is my number one movie on this list.    
About the Writer
Carson Zorn, Staff Writer
Carson is a senior at Liberty, and is in his second year of writing for the Patriot Press. Carson mainly covers the sports and entertainment side of the...