Changes Coming to Powell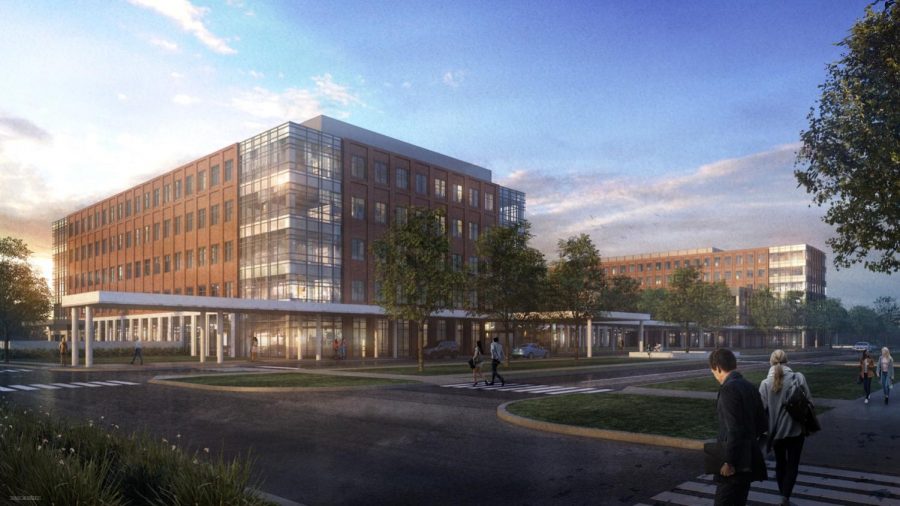 As you drive north on Sawmill Rd. in the coming years, you may notice some big changes in the surrounding areas. The Ohio State University is building a medical center and possibly a hospital on the corner of Home Rd. and Sawmill Rd, right across from Liberty High School. The development itself will prompt future additions of private doctor practices and businesses in the area.
The development will consist of two phases. Phase one includes an ambulatory care center and a medical office building with a variety of services. Some of these services include orthopedic sports medicine, urgent care, ophthalmology, dermatology, OBGYN and many others according to Garth Dahdah, director of ambulatory care at The Ohio State University Wexner Medical Center. Phase two, if plans proceed with development, will include a 90-bed hospital and an emergency room. Along with the two phases of development, a 1,500-spot parking lot will be built to accommodate both buildings.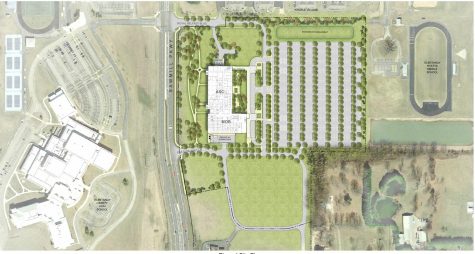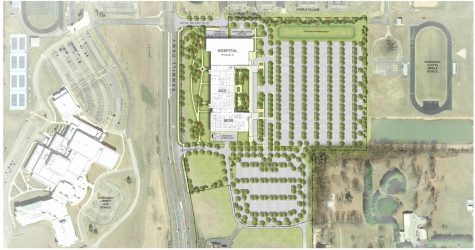 "As for the amount, staff is of the opinion that medical facilities should be sized as large as possible to help provide service to both Powell residents and the area at large," the staff report from the Planning and Zoning Commission states.
The process of composing the plans for the medical center was something the City of Powell had never seen before. Unlike a typical proposal, where the applicant submits their almost final plans to the Planning and Zoning Commission, OSU gave the board a rough sketch for both parties to work alongside with.
"[Obstacles] were dealing with the unknown. We were asked to put a lot of faith at stake," Shaun Simpson, member on the Planning and Zoning Commission, said.
The medical center itself will employ lots of careers in the medical field, including check in nurses, athletic trainers, physical therapists, radiologists, nurse practitioners, medical students from OSU, residents, fellows, researchers and supporting staff, according to Dahdah. In phase one alone, the medical center will employ 500 people.
"The day it opens, it will be the largest employer in Powell. It's a grander scale than anything we've ever dealt with," Simpson said.
The announcement of The Ohio State University Medical Center has already prompted surrounding growth in the medical field. The land around the proposed medical center has already been annexed in, with hopes of developing separate private practices ranging from cardiologists and optometrists.
"Having [The Ohio State University Medical Center] is going to bring other auxiliary services such as other doctors' offices around those out parcels. We hope they're going to bring job producing things," Simpson said.
With all this medical growth, more businesses will begin to develop in the surrounding areas. For example, Kroger owns the lands behind Marathon gas station and Huntington Bank, which is expected to be developed when the OSU medical center goes up. With all the workers in this area of Powell, more restaurants and eateries will be needed.
"With those offices comes more lunch traffic, which I think is one of our huge problems in Powell now, we don't have a lunch crowd. Everybody always wants one of those trendy little spots, but they're not going to here," Simpson said.
With the largest employer in Powell being at the corner of Sawmill Rd. and Home Rd., citizens can expect more lunch places in the area to satisfy the more than 500 employees.
A priority of the City of Powell and the County Engineer is to ensure driver safety with heightened traffic. There are already plans for multiple new traffic lights and turn lanes in and around the Sawmill Rd. and Home Rd. intersection. Taking an effective stance in advance will protect all citizens and especially the new drivers at Liberty High School.
"My goal for the city is that we're proactive on the roads and on the traffic as opposed to our reactive stance in the past, which has caused a lot of problems," Simpson said.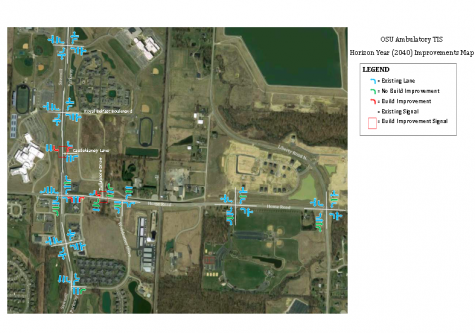 Along with the Ohio State Medical Center, other developments are coming to this section of Powell. A 2,000-unit residential development will be built off of Steitz Rd., backing up to Liberty High School. The development will include apartments, condos, and single-family homes. Another addition, a library, will also be built on Steitz Rd.
"It's going to be quite a strain on the schools. We will see a proposal for a new elementary school coming up soon would be my guess," Simpson said regarding the 2,000-unit complex.
While this immense growth may seem intimidating to current Powell, the taxes brought in from the proposal will help with city improvements and services. Also, the new developments themselves can help the local citizens in terms of close-to-home medical care.
"That's going to be a, I don't want to say a second downtown, but it's going to be a major area on Sawmill," Simpson said.