Top Ten Halloween Movies
The Halloween season is upon us and that means that it's time for three things: candy, scares and Halloween movies. Some people prefer horror movies, some prefer Halloween movies on the family-friendly side of the spectrum. Well, both sides are in luck because I have two lists of the top ten Halloween movies of all time. Keep in mind, this is just my (and a couple other helpers) opinion, so if you have a different opinion than me, that's awesome and I'd love to hear what it is! That said here are the lists:
Top 10 Horror Halloween Movies
Halloween (2018)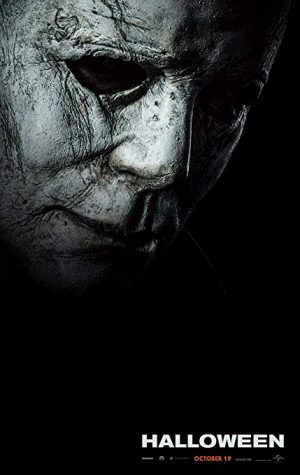 I didn't love the idea of putting a very current movie on this list, but this movie is just so good. Many believed this would be a reboot of the classic Halloween that came out in 1978, but on the contrary, it was a direct sequel that ignored every film that came after Halloween II. The way this film sets it self up is so brilliant, and slowly build the intensity and fear-factor of the scares all leading up to the epic climax. Bringing back Jamie Lee Curtis as Laurie Strode was maybe the best decision this movie could make. Curits does so well bringing the character back to the big screen and does a great job showcasing the PTSD that still lies in her character. Although, the scares in this movie are not crazy good, as most of them are predictable jump scares, but it's still a lot of fun to watch. It's not for the faint of heart, as there is a good amount of gore and intense scenes, but I recommend it wholeheartedly.
Child's Play (1988)
Is this movie even remotely scary? No. Maybe it's the fact that all the scares were only scary in 1988, or maybe it's just not scary. Either way it's a blast to watch with a bunch of friends on Halloween and not get too scared. But, because it's not scary, it lands closer to the bottom of the list, though it's still super enjoyable and a great watch.
Poltergeist (1982)
This is another movie that proves to be not that scary to most people in the modern day, but it's a classic. It is a tad more scary than Child's Play, and that's why it's further up on the list, but this is another one that's great to just make some popcorn and watch with your friends on Halloween. It does have some really good horror elements sprinkled throughout and there are a few good scares that occur, which is why it cements itself as a classic horror movie to this day.
It (2017)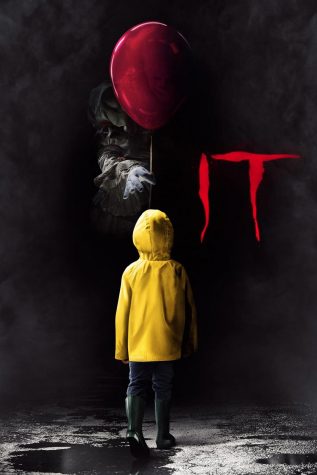 Again, another more recent entry added to the list but this movie is just plain fantastic. From the scares to the humor to the great acting performances, this movie is the whole package. It's another one that's not for the faint of heart, as there are some pretty gruesome scenes, and if you're afraid of clowns, steer far away from this one. But, if you're up to the task, this is a very enjoyable horror film that's perfect for getting in the Halloween spirit.
Zombieland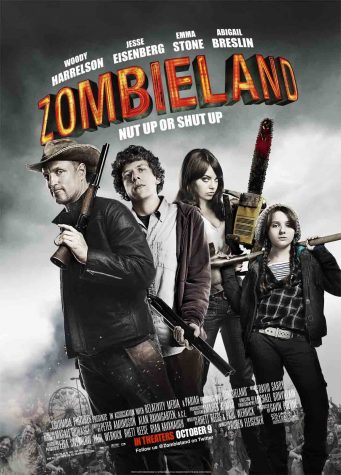 Granted, this is more of a horror-comedy, but it is a great Zombie and Halloween movie nonetheless. The charisma in the lead cast members is fantastic and the humor is almost non-stop. The final battle against the zombies is reminiscent of some final action sequences in plain horror zombie movies, so the comedy adds a nice touch to a scary subject matter. If you're looking for more laughs than frights check this one out on Halloween.
The Shining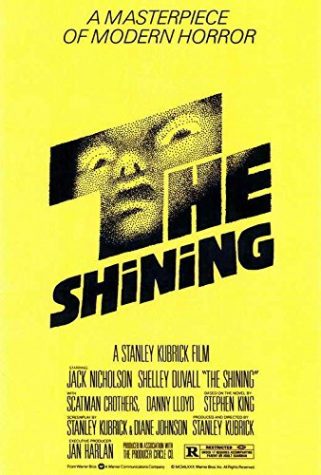 The Shining is a modern horror masterpiece, and it works as a Halloween movie as well. It has not only physical jump scares, but it is also scary to watch the lead character go mad as the movie progresses. It is genuinely frightening and is definitely one you don't want to watch alone. Fire this one up on Halloween for some real good frights.
Scream (1996)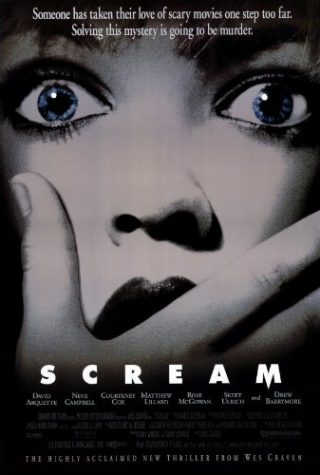 This movie is a modern horror classic. It cements itself as a true Halloween and horror legend by incorporating a mystery element as well as incorporating horror movies as a part of its storyline, making it somewhat self-aware. The scares are pretty solid, but you'll probably be more invested in the mystery the film poses, making this a one of a kind flick.
Paranormal Activity
Paranormal Activity does a haunted house movie right. It has some really good frights and will leave you checking the hallway before you go to bed at night. The performances by the actors are really good, and they sell you on the horror of the situation. Definitely watch this one with some friends for a good fright on Halloween night. 
A Nightmare on Elm Street (1984)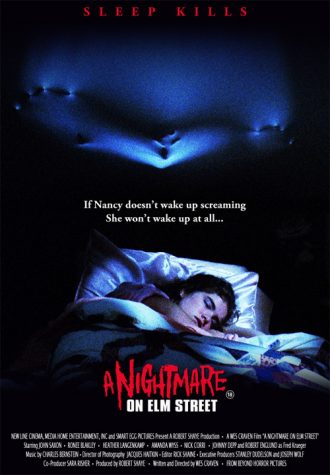 This is a Halloween classic. Almost everyone knows who Freddy Kruger is, one way or another. The scares don't hold up as well almost forty years later, but it's still a really good horror movie that introduced a classic horror character to the world. It's a solid horror flick that I definitely recommend if you haven't seen it yet. 
Halloween (1978)
How could I not? This is the quintessential Halloween flick. Again, scares don't hold up extremely well, but that happens with horror. This is another film that introduced a classic horror character to the world with Michael Myers. Jamie Lee Curtis does a great job as Lorie Strode and gives us a solid character to root for in this slasher film. This is THE movie to watch on Halloween with your friends, and I definitely recommend carving out some time (Pun very much intended) to watch it on the 31st.  
Top 10 Family-Friendly Halloween Movies
Hotel Transylvania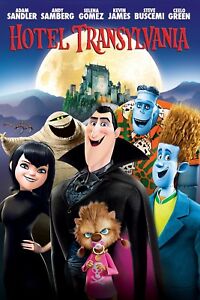 Starting the list off is a more recent family flick that is just so much fun for the Halloween season. All the monsters (and human) are perfectly cast and all bring their own comedic genius to the characters they are portraying. It features a bunch of classic Halloween characters in a new light, and is therefore a very enjoyable watch around Halloween-time. 
Coraline (2009)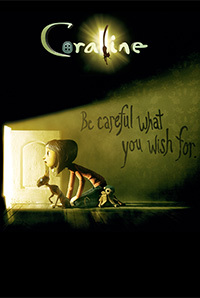 This one is a little scarier than the other ones on the list, so keep the younger kids away from this one as they may get genuinely scared. But, being a PG horror film aimed at young teens is what makes this movie so great. It's kind of messed up but it embraces it. The stop-motion animation is also super cool looking and provides a unique aspect to the film. Definitely worth checking out, but again keep the young ones away. 
Paranorman
Coming from the same studio as Coraline, Paranorman is another great Halloween film that is a little more geared towards kids. It has some great elements of comedy to balance out the slight scares that occur throughout the film. This one is definitely not as scary as Corlaine, meaning it's a little more appealing to families. All the characters are extremely likable, and all of them have their stand-out moments, making this a great choice for families on the night of Halloween.
Casper (1995)
Most people tend to forget that this movie came out, but not me. This is a really enjoyable movie that thankfully includes one of the most lovable Halloween characters of all time. Casper is definitely the best part of this movie, as he should be and the movie is so entertaining every time he's on-screen. The human characters hold their own but Casper is the real shining star, which makes everything better and makes it a family Halloween classic.
Beetlejuice 
You knew it was coming, you can't make a Halloween movie list without Beetlejuice. While it's not particularly frightening, it is one of the funniest Halloween movies out there. Michael Keaton shines as Beetlejuice and really makes the whole movie. It is a must watch in October, and honestly every other month in the year.
It's the Great Pumpkin, Charlie Brown
Technically it's not a full length movie, but it is a Halloween classic and should be watched every October. All the characters are lovable and who doesn't remember Charlie Brown's classic line "I got a rock". Check to see when this is on TV. 
Halloweentown 
Another non-theatrical release, but this is one of the best Halloween movies for families. Debbie Reynolds is so good in this movie and really makes the whole thing work. This is one of the best Disney Channel movies, and if you haven't watched it in awhile, watch it to bring back some nostalgia.
The Addams Family (1990)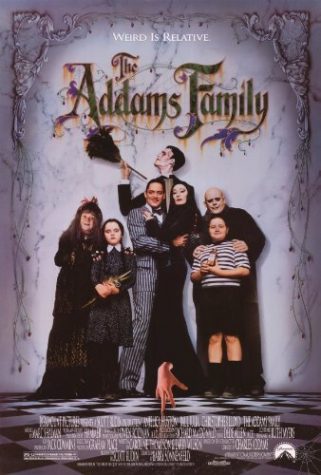 They're creepy, kooky, mysterious, spooky, and star in an essential Halloween movie. This is the best Addams Family iteration out there, it totally captures exactly what the Addams Family is and keeps the macabre humor going throughout the movie. If you haven't seen this one definitely check it out this Halloween. 
       2. The Nightmare Before Christmas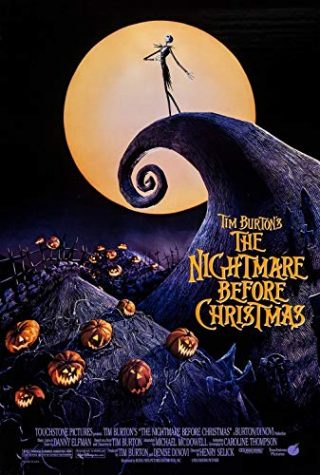 The filmmakers were genius when creating this movie. They created a movie that can be watched on two different holidays. It works better as a Halloween movie though, and is one of the most well known Halloween movies of all time, and deservedly so. The songs are extremely memorable, its quotable, Oogie Boogie is one of the greatest villains of all time, and the story is so clever. Make sure to fire this one up before the moth ends. But don't worry, if you miss it, you can still watch it for Christmas.
Hocus Pocus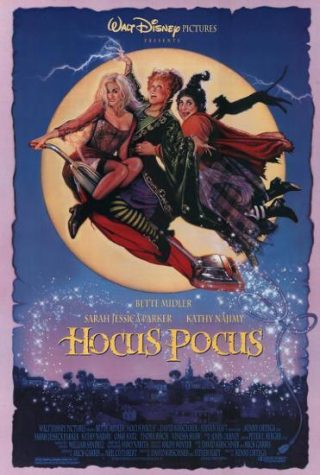 Of course, this is number one. How could it not be? This movie is just pure fun from start to finish with some of the most memorable characters of all time. There's a reason Freeform seems to play this almost every day during their 31 Days of Halloween. It's a modern Halloween classic and I can't wait to watch this one again.
About the Contributor
Carson Zorn, Staff Writer
Carson is a senior at Liberty, and is in his second year of writing for the Patriot Press. Carson mainly covers the sports and entertainment side of the...