Week 8 CFB Predictions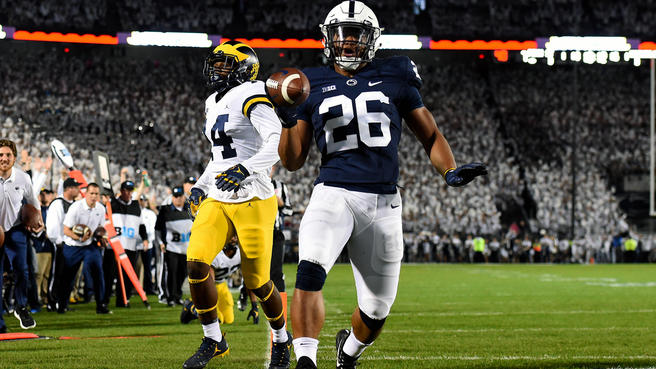 Season Records:
Chris: 30-5 (How is he so far ahead?)
Don [AKA Preston]: 28-7 (Is very mad that Chris is ahead)
Jacob: 28-7 (Is also very mad that Chris is ahead)
4 Ohio State at Northwestern (Friday)
Preston: OSU 40-7 Northwestern
The Buckeyes are too talented to be threatened by a 1-4 Northwestern team. Expect the Bucks to put this one away early. 
Jacob: OSU 38 – 17 N'Western
Northwestern is 1-4 and haven't played a good game. The home field will help first quarter but die quickly.
Chris: OSU 30 – 14 Northwestern 
The Buckeyes in the recent past have not played exceptionally well off a bye. They will still win convincingly here but Buckeye fans should feel nervous for the first few drives. 
9 Florida at South Carolina
Preston: Florida 23-17 South Carolina
I think the Gamecocks will be fired up after their huge upset over Georgia. But I think Dan Mullen will and the Gators will survive thanks to their stingy defense. 
Jacob: Florida 31 – 13 S. Carolina
No matter how many good wins Florida gets, they're still overrated. Bo Nix threw too many picks and played too bad for it to be an actual solid win. South Carolina will have a ton of momentum, but stall out quickly against another good team.
Chris: Florida 28 – 24 South Carolina 
Florida is coming off a good loss at one of the best teams in the country, LSU. Dan Mullen will get his guys to bounce back this Saturday. Even with South Carolina running high on emotions, it will not be enough to upset their second straight top ten opponent. 
2 LSU at Mississippi State
Preston: LSU 55-10 Mississippi State
If you lose to Tennessee, you ain't beating Joe Burrow and the mighty Tigers. 
Jacob: LSU 49 – 13 Miss. State
Mississippi state lost to Tennessee, the biggest bums of the SEC. No cowbells will help them beat the second best team in the nation.
Chris: LSU 48 – 16 Miss. State 
Joe Burrow is one of the best players in the country and Mississippi State lost to Tennessee… Game over. 
17 Arizona State vs 13 Utah
Preston: Utah 35-27 Arizona State
Utah will win at home, but I'm not sure how much longer they will be ranked as high as they are. 
Jacob: Utah 34 – 23 Arizona State
Utah is a sleeper this year, and reasonably the only team in the PAC 12 that could make a playoff push (Not Oregon, they're just so bad). Even though ASU has had good wins, their offense isn't good enough to put up points against a pretty stout Utah D.
Chris: Arizona State 28 – 27 Utah 
Jayden Daniels is the best true freshman quarterback in the country in my opinion. He has shown off with wins at Michigan State and at Cal while both were ranked. The Sun Devils are a Dark horse to win the Pac 12 this year. State in a close one. 
16 Michigan vs 7 Penn State
Jacob: Penn State 5,000,000,000,000,000,000,000,000,000,000,000 – 0 Michigan (AKA 5 Decillion-Nothing)
Michigan is just so so so so so bad, and Penn State has gotten absolutely zero recognition, even though they fully deserve it. Shae Patterson is a terrible quarterback, Jim Harbaugh can't win as an underdog or against Ohio State, and PSU will roll like a bulldozer over a sandcastle.
Preston: Penn State 38-13 Michigan
This game won't even be as close as the score indicates. As I said last week, Bean head with the dub.
Chris: Penn State 35 – 17 Michigan 
This game will not be as close as the score will indicate. Jim Harbaugh will be on his way out after failing to win yet another big game. Penn State rolls. 
About the Writers
Jacob Myers, Sports Writer
Hi, I'm Jacob Myers, a Senior here at Liberty. I'm a proud Browns, Cavaliers, and Buckeyes fan. You'll see me write about sports on here, and I hope you...
Preston Oliver, Sports Editor
My name is Preston Oliver and I am a sports editor for the Patriot Press. I play football and run track for Olentangy Liberty. In my free time, I love...