ACT Changes- Everything You Need to Know
Math. English. Reading. Science. To many highschoolers, taking the ACT can be a demanding experience full of studying, waiting, and often- retaking. As many as 72% of bachelors degree-granting institutions require either the ACT or its counterpart, the SAT. As college requirements continue to get more competitive, college applicants look to the ACT as a way to edge-out other applicants and demonstrate college preparedness. Yet with the ACT's most recent announcement over changes set to begin September of 2020, scoring high on the ACT may have just become easier. Read on to learn about what these changes are, what they mean for the SAT and college admissions.
Early last week, officials and test makers at ACT announced that they planned to introduce three new options to reform students' test-taking experience and increase their opportunities to receive college admissions and scholarships. The new options, including section retesting, ACT superscoring, and online testing options, are set to begin with the ACT's first September test of 2020.
Section Retesting
For over 60 years, the ACT test has been an approximately three hour, four to five-part test. Much of the difficulty and rigor that exists in the test is due to the endurance and alertness required to get through the hours of testing. Students who have previously taken the full-length version of the test will now have the opportunity to take individual section tests rather than the entirety of the ACT. This new option for the test gives test-takers many advantages yet they come at a price. 
Since students can now take the ACT by individual section, test takers now have the ability to focus on one section at a time. ACT tutoring is a commonly used way to prepare for the test with numerous online resources and books available for prep. Students can spend time studying and preparing for one section, taking the section test, then moving on to the next section. This would enable students to receive the highest possible score they can while focusing exclusively on the sections that they scored the lowest (as opposed to retaking its entirety). Ed Colby, an ACT spokesperson, explained the reasoning behind section retesting, saying, "We're trying to save them time. We're trying to save them money."
Although there seems to be a myriad of benefits that come with this new option, many may argue there are just as many downfalls. Students with financial difficulties are less likely to be able to afford tutors to aid them in individual sections and argue that the ACT's new option favors the wealthy. Taking the test costs close to $50, however the College Board is still in the process of determining the cost for individual section taking. 
Some colleges have also chosen to not consider section retesting into their admission criteria. Charles A. Deacon, the Dean of Admissions at Georgetown University explained his college would simply not accept "individual subscore results" or a super score. Other colleges fear that the new policy will inflate ACT scores to a point where many will choose to become test-optional schools. 
Despite the possible drawbacks, a student taking an ACT by individual section has the ability to score much higher than taking the entire test at once. This new policy is aimed towards reducing anxiety and stress for college applicants and make preparation less difficult. Whether or not the change will impact college admissions and less privileged students will become clear in September. 
ACT Superscoring
Starting in 2020, not only will test takers have the ability to take individual sections of the ACT, but students who have taken the test more than once will have the ability to give colleges the "superscored" version of their test.
When high school students submit their applications to colleges, they most often submit their highest scoring ACT or SAT tests as a part of the admission requirements. In September, however, students who have taken the ACT will be able to submit their new superscore, which combines their highest results for each section from every time they took the test. 
The ACT's own research reports that the "superscored" version of their tests are "actually more predictive of how students will perform in their college courses than other scoring methods."
Many colleges choose not to accept superscored tests in their admission process and require the highest-scoring full-length test, but following the ACT's new option to retake individual portions, it is likely that some colleges will need to change their requirements.
This change has the greatest potential to affect college admissions, and could greatly improve the ability for students to increase their composite ACT scores.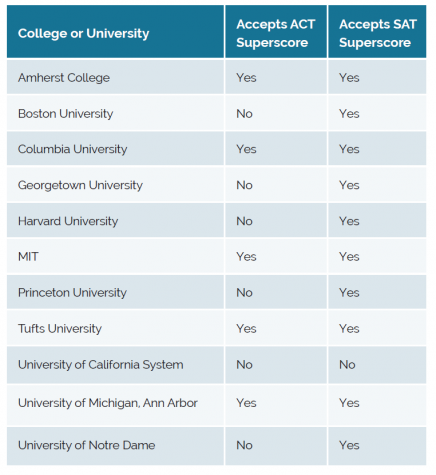 Online Testing Options
As education becomes more digital and available online, the ACT has decided to make its test accessible for students on both paper and via computer.
Beginning in September 2020, the ACT national testing dates will begin to offer testing options that would allow test takers to complete the test either traditionally ( No.2 pencil and bubble sheet style) or online. The online version of the ACT has already been used for school districts that administer the tests to students on a specified date, but this newest change will allow all students taking the test to do so.
This new option will make receiving ACT scores quicker and easier for students. While most students who take the paper and pencil version of the ACT have to wait over two weeks to obtain their scores, the online version will give the students their results within two days. The expansion of online ACT tests to all of the national testing centers will make testing for students both easier and faster. Online tests will also be effective in reducing cheating on the ACT since the tests will be unable to be altered after completion.
What these changes mean for the SAT and College Admissions
Although these new options are helpful for students taking the ACT test, these changes will likely also have great impacts on both the SAT and college admissions.
Following the ACT's announcement about the September 2020 changes, many have looked to the SAT, the competitor of the ACT for similar changes. In 2018, it was reported that 2.1 million test-takers completed the SAT and 1.9 took the ACT. With these new changes to the ACT, it is probable that significant pressure has been put on the College Board to make similar adjustments to the SAT. What this means is that unless the SAT makes changes to their tests as well, the ACT could very well become more widely taken than its counterpart.
The SAT isn't the only organization that will be affected by these ACT changes. Due to the quicker results and new test-taking options for the ACT, many colleges may be forced to change their ACT requirements for college admissions. Since students can now retake individual portions of the test and likely increase their overall composite scores, some colleges may choose to increase their ACT score ranges, or possibly make ACT scores optional in their admissions.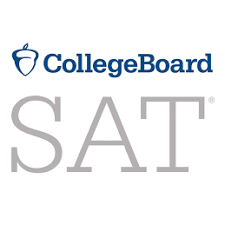 Conclusion
High school students are constantly under pressure to do well in school, extracurriculars, and other college preparations. However, next fall, students will find it easier to demonstrate their best efforts on the ACT test. With section retesting, superscoring, and online testing, September 2020 promises to help students taking the ACT score higher and reduce stress.