2019-2020 NFL AFC Predictions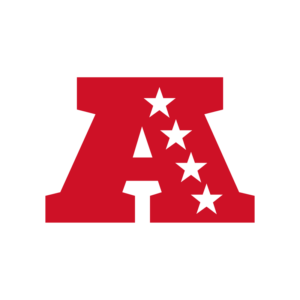 It's that time again, regular season NFL football is rapidly approaching and fans are counting down the days to kickoff. The big question on every fan's mind is 'How will my team do?' Well I'm here to tell you because these are my official record predictions for every AFC team. If you're an NFC fan don't worry, your predictions are coming Friday. But for now, here are my predictions:
AFC North:
Cleveland Browns, 10-6, Playoff Bound!

Pittsburgh Steelers, 9-7, No Playoffs

Cincinnati Bengals: 8-8, No Playoffs

Baltimore Ravens: 7-9, No Playoffs
There are many questions to be asked about the AFC North, such as, will the talent of the Browns' offense transfer to real gameplay? Will the Steelers' struggle without Antonio Brown? Will the Bengals improve under new Head Coach Zac Taylor? And will the Ravens' defense be the same after major losses? There is a lot of uncertainty about who will come out on top of this division, and it's basically a coin flip between the Browns and Steelers. The Browns made headlines all over the NFL when they received Odell Beckham Jr. from the New York Giants. With  Quarterback (QB) Baker Mayfield improving and Nick Chubb becoming a workhorse Running Back (RB), the offense will be explosive. The Browns defense has also been consecutively solid, so this team is finally primed for a winning season and a playoff berth, but, sorry Browns fans, not the Super Bowl. The Steelers also made headlines all around the NFL, but not on a positive note, as they gave star Wide Receiver (WR) Antonio Brown over to the Oakland Raiders. Their offense will not be as strong this year without him, and while they do still have a stud receiver in JuJu Smith-Schuster, the opposing defenses will focus only on him and possibly stop him from putting up huge numbers. Also, QB Ben Roethlisberger is not getting any younger and there are still some question marks surrounding RB James Conner, but the Steelers are still a good team, and that gives them enough for a winning record and a second place finish. The Bengals could go either way this year, given the complete change in coaching staff. There is some good news for Bengals fans, 1. Marvin Lewis is gone and, 2. All the star offensive players are still there. While Dalton is not the best, he is surrounded with extreme talent in RB Joe Mixon, and Receivers AJ Green and Tyler Boyd, as well as Tight End (TE) Tyler Eifert, if he can just stay healthy for once. I think the Bengals need a year to adjust to a new coaching staff, however, I don't see them going a win over .500. The Ravens are somewhat unpredictable, but with QB Lamar Jackson slowly progressing and major losses to the defense in the offseason, they are just not the same team they were last year, and unfortunately for Ravens fans, I think they will finish last this year. 
AFC South:
Note: This article was written prior to Andrew Luck's sudden retirement.
Houston Texans, 10-6, Playoff Bound!

Indianapolis Colts, 10-6, Playoff Bound!

Jacksonville Jaguars, 6-10, No Playoffs

Tennessee Titans, 5-11, No Playoffs
The AFC South is an interesting division this year, as I believe all four teams have a shot at a winning record and a berth in the playoffs. But, realistically, I just don't see the Jaguars or Titans making the cut. I expect the Texans to have another strong campaign, although their offense will still be held back by the pure mediocrity of RB Lamar Miller, who they desperately need to move on from. DeAndre Hopkins and Will Fuller are a great receiving duo though, and the chemistry between them and QB Deshaun Watson is enough to carry the Texans to another first place finish. The Colts have a huge chance at a repeat of last year, if QB Andrew Luck can just stay healthy. We're not even to week one yet and his status is already up in the air. If Luck stays healthy, the Colts are a dangerous team with insane levels of talent on the offense between Luck, WR TY Hilton and RB Marlon Mack. But, like every year, their success lies with the health of Luck. I went with the optimist route and assumed Luck would be healthy for all 16 games, giving them a second place finish. The Jaguars are a complicated team to predict. On one hand, they have possibly the best defense in the NFL. On the other, their offense is ineffective and lacks much playmaking talent. The wild card? QB Nick Foles. He can boost or weaken the offense. He could play at the playoff level like he did two years ago, or he could play like a backup who doesn't deserve a starting role. I'm going to go with the latter due to the lack of talent surrounding him at the WR position. But, because of the defense I can't put them at last in the division, but they are third with a losing record. The Titans are always unpredictable, and their successes and downfalls always center around QB Marcus Mariota. This is a make or break year for Mariota, but I don't even think that pressure is enough to make Mariota to play well. Other than RB Derrick Henry, the Titans don't have much talent on offense, and their defense is respectable but it's not enough to make up for the offense's woes, giving them a fourth place finish.
AFC East:
New England Patriots, 12-4, Playoff Bound!

Buffalo Bills, 9-7, No Playoffs

New York Jets, 5-11, No Playoffs

Miami Dolphins, 3-13, No Playoffs
Until QB Tom Brady retires, next to nothing will change in the East. The only thing that will shuffle around is second and third place. The Patriots are an almost unstoppable unit on both the offensive and defensive side of the ball. Brady doesn't seem to age and getting WR Josh Gordon back (Hopefully for good this time) helps make up for the loss of star TE Rob Gronkowski. The Patriots offense will decline slightly because of that, but they will still be a stellar unit. The Patriots defense is always solid and any team in the hands of Bill Belichick has my backing for a first place finish. I may be on the wrong side of optimism with the Bills, but I do believe they have all the tools in place to make a run at a winning season. First off, their defense is incredible, in fact, their defense finished second for the whole NFL in yards allowed per game. The Bills didn't lose any key defensive players in the offseason and players like Linebacker (LB) Tremaine Edmunds will only get better, meaning the Bills' defense will be a force to be reckoned with once again. The offense will also improve under QB Josh Allen. Not only does Allen now have a season under his belt, he has more O-Line help and new Receivers to throw to: Cole Beasley and John Brown. That may not seem like much, but considering the Bills had next to nothing in receiving talent last year, it's a huge improvement. Like I said, maybe a little too optimistic, but I just have a gut feeling about the Bills this year. My prediction for the Jets is probably the most controversial in this article. Many people seem to believe that just because the Jets added RB Le'veon Bell, the Jets are miles better than they were last year and they have a shot to challenge the Patriots for the division. Despite Bell's talent and the formidable addition of LB CJ Mosley, the Jets are still a below average team that lost to Matt Barkley last year. I think they still end up with a losing record because Sam Darnold isn't ready for that next step yet, and he certainly doesn't have much help from the lack of a stud WR. So, I don't have high hopes for the Jets this year, but maybe they'll surprise me. I'll keep it short with the Dolphins, they're not a good team and they have all but announced they're tanking in order to draft Tua Tagovailoa in next year's draft. They don't have a great QB no matter who they put in, and again, WR depth is not good. So, the Dolphins are my candidate for the first overall draft pick next year.
AFC West:
Kansas City Chiefs, 12-4, Playoff Bound!

Los Angeles Chargers, 12-4, Playoff Bound!

Denver Broncos, 7-9, No Playoffs

Oakland Raiders, 6-10, No Playoffs
The AFC West will be one of the most competitive divisions again, especially for the fight for first place between the Chiefs and Chargers. The Chiefs are possibly the best team in the AFC this year because of one big reason: Patrick Mahomes. He is the most explosive and dynamic QBs in the NFL right now and I can't wait to see what he can do this year. My prediction for the Chiefs would be slightly different if WR Tyreek Hill had been suspended, but that is not the case. There's not much else to say about the Chiefs except for the fact that they have a real shot at the Super Bowl this year. The Chargers are another formidable team, but with the possible loss of RB Melvin Gordon, they're slightly unpredictable. However, their offense is still solid without him and is capable of winning 12 games with or without Gordon. The defense is also insane, especially because of Defensive End Joey Bosa, who has quickly become the best defensive player on that team. The Chargers can challenge the Chiefs for the division, but I think they end up with a second place finish. The Broncos will continue to be the most average team in the NFL this year. The addition of QB Joe Flacco doesn't add too much excitement to the below-average offense. The defense is still pretty good, especially the combo of Bradley Chubb and Von Miller. The one thing that I fully believe gives the Broncos an advantage is how hard it is for teams to win in Denver, so I think they win at least six out of the eight of their home games. The Raiders seem to be primed for a breakout year, but I have my doubts. The biggest drawing point to the Raiders is the offseason addition of Antonio Brown, but he's currently not practicing and complaining about his helmet. The Raiders still have a long way to go before they are a playoff ready team, and while they will make strides this year, they won't get there. Their defense is just not great and QB Derek Carr has no weapons except for Antonio Brown and he is still a big question mark. The additions of RB Josh Jacobs and DE Clelin Ferrel makes the team slightly more interesting, but I still don't think it's enough. 
Well there they are, my predictions for every AFC team. Again NFC will be coming Friday, and I will be doing weekly predictions as the NFL season goes on.
About the Writer
Carson Zorn, Staff Writer
Carson is a senior at Liberty, and is in his second year of writing for the Patriot Press. Carson mainly covers the sports and entertainment side of the...