Letter from the editors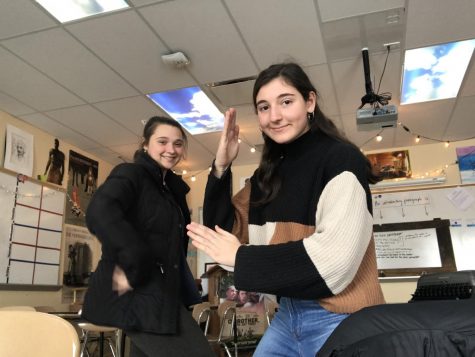 Hello and welcome to the 2019 school year! My name is McKenna Christy and I am a junior at OLHS. Catherine Christy and I are very excited to fill the roles of co-editor-in-chiefs for the Patriot Press this year. I first started journalism at Liberty my freshman year in intro to journalism and have continued down that path ever since. I plan to work hard to ensure that the Patriot Press fulfills its main purpose in producing news for the school.  
Hi, I am Catherine Christy, a junior at OLHS! I have been taking journalism courses at Liberty since my Freshman year and am so glad to be able to continue to work on and perfect my writing. My wish for this year is to improve as a writer so that the Patriot Press can reach its highest potential and deliver the best news to liberty.
This year, the Patriot Press expects to put out weekly articles that range from stories within OLHS to pieces that explore news in Powell and beyond. Our staff hopes to not only inform our readers with the most factual information possible but to also release timely and exciting pieces that can be enjoyed by all. As the year progresses we will have many feature articles, videos, and podcasts that we hope appeals to all of our readers! Thank you for all of the support last year, we can't wait to move forward with the Patriot Press.
About the Contributors
Catherine Christy, Co-editor-in-chief
Catherine Christy is a Junior at Olentangy Liberty High School. This is her second year writing for the Patriot Press. She has been involved in journalism...
McKenna Christy, Co-editor-in-chief
McKenna Christy is a junior at Liberty and this is her second year writing for the Patriot Press. She enjoys writing about and for the community along...