Upcoming Winter Play
Lydia Colvin and MaKenna Crary
February 8, 2019
The Liberty Theater Department is close to opening night for their annual OLHS senior written and directed play, titled "Like, Actually".
The theater department is working long hours in order to bring the seniors' idea to life. All of their preparation will come together on stage during performances on Feb. 8 and 9 at 7 p.m. and Feb. 10 at 2 p.m.  
"We have been working on it for about a month and auditioned for it in the beginning of January," said junior Maya Seri, who plays Esma, a foreign exchange student.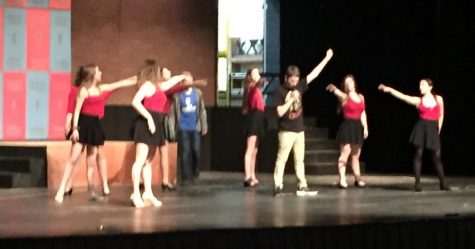 The play is a high school parody on the movie Love, Actually and is based upon many love storylines and how they all relate to each other. The seniors decided
on this play because they liked the idea of a continuous story. However, the writing process was not an easy task.
"It was difficult because we had to work with at least fifty different people. Everyone had ideas and everyone has difficulties," Rachel Watters, one of the seniors who wrote and directed the play, explained.
However, the seniors really enjoyed working together and coming up with a cohesive story. Because of the seniors' hard work, they came up with a story idea that many people in the theater department enjoyed.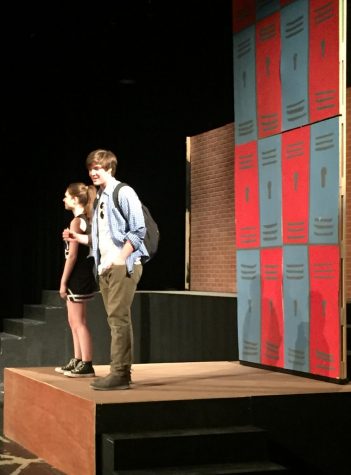 "They did a wonderful job. This has been my favorite senior show that they have done in all three years and we all have had an absolute blast," junior Emma Edwardson, who plays Demi, said.
The cast is very excited to perform their show and proud of the work they have done.
"The winter show is a really fun time because everyone gets super close during the show and the weekend of the production is great because we get to put on a show that we love," Seri said.
The cast is looking forward to creating an enjoyable experience for all who attend the play. They hope that people come and believe that it will be worth it!
"It's worth five bucks to come laugh, smile, and be witness to amazing talent," Watters said.