History vs. Hollywood Night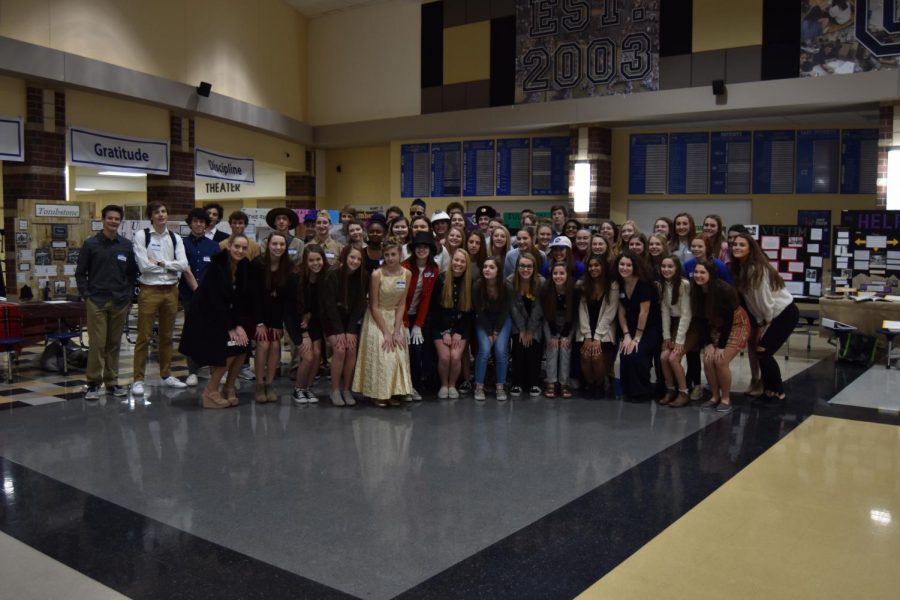 History vs. Hollywood night, was an amazing event that occured on Wednesday, Jan. 9,  where students were able to show off all of the hard work that they have put into their research and projects.
Students in "Interdis" (Interdisciplinary Studies), a class at OLHS that combines Honors CP English 10 and Honors US History, all participate in creating a History vs. Hollywood project throughout some of the first quarter and most of the second quarter. Each student picks a movie, usually one that is historical fiction, and researches three broad historical topics that are highlighted in the movie that they picked.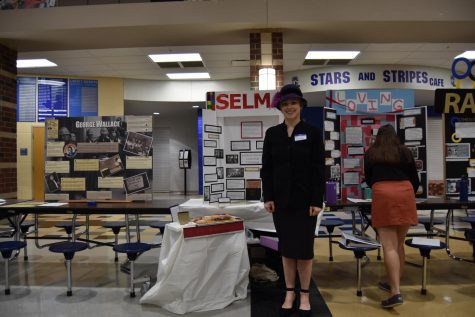 One student, Emma O'Meara, picked the movie The Zookeeper's Wife and chose three historical topics she was interested in that related to this mo
vie. "My three topics were the Polish Army, women & World War Two and Jews & Ghettos," O'Meara states.
Once the student picked three topics, they had to research and write a paper on each of their topics. Then, to put it all in their research paper, students write a paper that combines all three of the topics that they research about. This paper is usually 20-22 pages long. All of this information is organized into a binder in order to keep the information the student collect organized.
"The binder is for keeping and storing all our information that we put into our essays, the information that we use. It's a total of 12 sources, and the big essay, which is a minimum of 20 pages," Interdis student Grant Clausing explains.
After the students write their paper, they have to create a presentation that reflects all of the research they have done throughout the quarter. This presentation has to be both creative and informative. This process can be very stressful for students and requires a lot of perseverance. However, even though the teacher push the students, they are super helpful throughout the entire project.
"At first, I was doing really bad. The teachers are really nice, even though they may seem scary and will always help you even though they will push you to the limit," student Grant Clausing explains.
Even though the project is a lot of work, students in Inderdisc really enjoyed the experience and would definitely recommend the class to incoming sophomores.
"I would definitely recommend the class because it really helps with your writing skills and it challenges you," a student in Inderdis, Paige Anderson says. 
About the Writer
Lydia Colvin, Staff Writer
Hi my name is Lydia Colvin and I am a junior at Liberty as well as a staff writer for the Patriot Press. This is my first year writing for the Patriot...