NFL Week 13 Predictions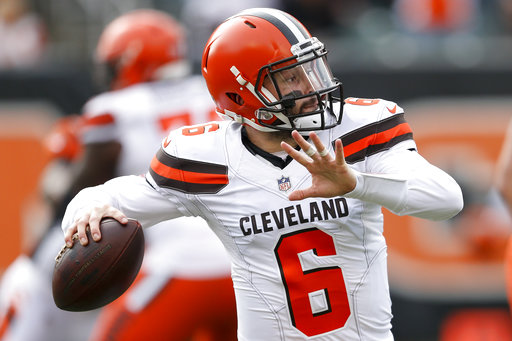 New Orleans Saints at Dallas Cowboys (8:20 Thursday, FOX)
I told myself before I looked at the schedule this week that I wouldn't cover another Saints game. Yes, they're playing some of the best football in the last century, but I want these to have some variety. But, I like to cover the Thursday and Monday night games every week (except for last week) and this just happens to be on Thursday night, so here we go. The most interesting part of this game, if you look at it from the short week point-of-view (that teams that play on Thursday night perform worse because they only have four days to recover and get ready) because both of these teams played last Thursday. It's not very often that a team who played on a Thursday the previous week plays again on another Thursday. Well, that's what's happening this week. As I mentioned before, I've covered the Saints many of times previously, and for good reason. They've been riding a ten-game winning streak over many great teams, and Drew Brees is one of the leading candidates for the MVP. He's thrown 29 touchdowns to only two picks on the season, along with more than 3100 yards thrown. He has an amazing core of receivers around him. Yet, last week against the Chiefs he hit all of the other receivers on his team in a 31-17 win. Tommylee Lewis, Austin Carr, Dan Arnold, and Keith Kirkwood all caught touchdowns. The Cowboys themselves are riding a nice three-game win streak of their own, and on the season are 4-1 at AT&T Stadium (their home field). Dallas needs this win a lot more than the Saints, as they currently sit tied at the top of their division with Washington, and sit only one game ahead of the Eagles. The Saints will make the playoffs, but the Cowboys have a lot less chances, so this game matters massively for America's Team. But, the Saints are too hot for Dak and Zeke to handle.
Final: 36-27 Saints. The game will be close throughout, with Drew Brees' offense striking quick and hard in the final quarter.
Cleveland Browns at Houston Texans (1:00 Sunday, CBS [Select Regions])
I've waited too long to cover the Browns. They're my favorite team and I've been a proud fan for too long with minimal success. But times are changing. Baker Mayfield and Nick Chubb perfectly show how a young core can succeed, with Gregg Williams calling shots. After Williams took over as coach, the Browns are 2-1, with their only loss coming to the best team in the AFC, the Chiefs. Even then, the Browns were able to somewhat hold their own. Now, the Browns have broken their streak of 65 games (four seasons, one game) of not winning two games in a row, as well as 25 straight losses on the road. As amazing as all those accomplishments are for this team, the Texans' season has been a fast-moving roller coaster. The Texans started the season 0-3, and since have won eight in a row, lead their division, and are serious contenders for AFC title contention. Deshaun Watson is only improving from his impressive rookie campaign, with star receivers like DeAndre Hopkins, Will Fuller V, and Demaryius Thomas, newly acquired at the deadline. The Texans and Browns both are on a roll, and any regular football fan should be in for a treat.
Final: 31-23 Texans. Baker and Watson will duel throughout, ditto with Lamar Miller and Nick Chubb. But, the Browns defense will let up a few more big plays than the stacked Texans D.
Los Angeles Chargers at Pittsburgh Steelers (8:20 Sunday, NBC)
After the Steelers started 1-2-1, I thought that their season was ultimately doomed. But, they've recovered very well since. At the moment, they sit at 7-3-1, going 6-1 over their last seven games, including blowout wins over the Falcons and the Panthers. Big Ben has had another great season, leading the league in passing yards through this point. Of course, with receivers like JuJu and AB, along with Vance McDonald and many others, that result isn't much of a surprise. The Chargers on the other hand, the Chargers are one of the largest sleeper teams in the whole league. Of their last eight games, the 'Bolts have won seven, only falling to the Broncos by one two weeks ago. Philip Rivers may be one of the most underrated players in the modern NFL, even NFL history. This game will be a high-scoring shootout throughout, ending in which defense can make one more stop than the other. Matchups to watch are: Melvin Gordon vs. James Conner, Antonio Brown vs. Keenan Allen, and of course, Big Ben vs. Philip Rivers.
Final: 42-35 Steelers. This game will be great, with lots of touchdowns from both teams, ground and through the air. TJ Watt will win the game with a late sack for the seal and the dub.
Washington Redskins at Philadelphia Eagles (8:15 Monday, ESPN/watchESPN)
Two weeks ago, this game would have been a lot more intriguing. The defending champions of the World really haven't performed to the level in which any fan would have wanted. But, this season can easily summarized with a 48-7 loss to the Saints a few weeks back. But, the Eagles are coming off of a key win over the Giants, 25-22. Carson Wentz has been mediocre all year, and needs a big spark very, very soon. The Redskins season can be summarized by Alex Smith's leg. As bad as the injury was (prayers up), the team is suffering much more. Adrian Peterson can only do so much, but Colt McCoy is trying his hardest to fill the void. But, he's not doing too good. His TD:INT ratio is 1:1, which isn't very good. He has potential with great receivers, such as Jordan Reed and Josh Doctson, but his play needs to improve. The Eagles should win pretty well, and move up and contend for a divisional title.
Final: 31-17 Eagles. Carson Wentz will play good enough to spark an offensive push unlike any others the Dirty Birds have seen all season. The Super Bowl champs will fly like an eagle.
About the Writer
Jacob Myers, Sports Writer
Hi, I'm Jacob Myers, a Senior here at Liberty. I'm a proud Browns, Cavaliers, and Buckeyes fan. You'll see me write about sports on here, and I hope you...