Thanksgiving Day NFL Predictions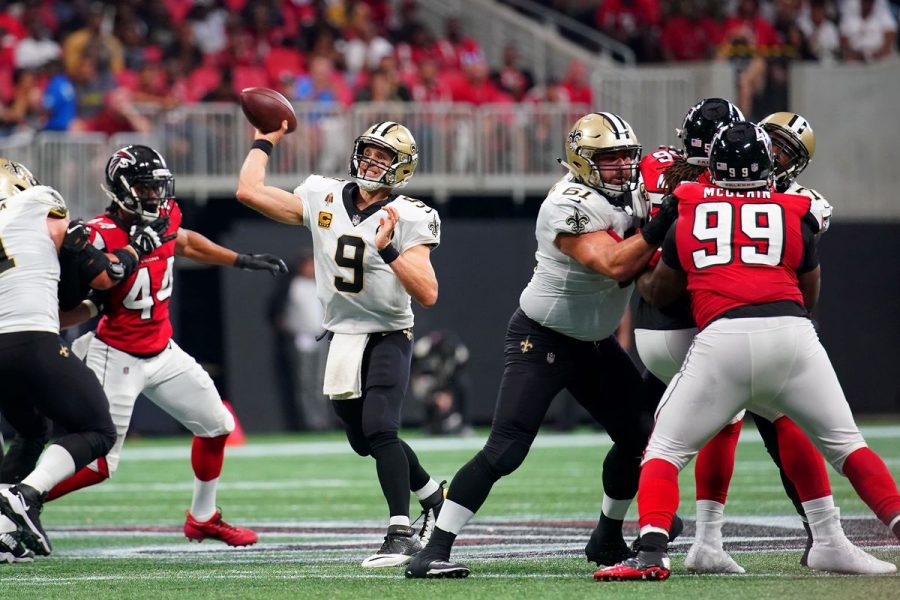 As much as we all love stuffing our face with turkey and stuffing, conversing about our lives with family and wearing our most stylish fall clothes, the best part about Thanksgiving is the football. This year has no shortage of great games, and it'll be a great day.
Chicago Bears at Detroit Lions (12:30, CBS)
Every year, the Lions host a game on Thanksgiving. This year, they host the Bears. After the first game of the season, I believed the Lions had a shot at less than three wins. So far. they have four. But, I definitely would not have suspected that the Bears would be 7-3 and leading the division. If you would have told me that the Bears would have gotten Khalil Mack, I think they maybe could have gotten nine wins, but seven through ten games? Mitch Trubisky is playing like a pro-bowler and is showing why he deserved to be the second overall pick two years ago. If you really think about it, the Bears could have 8 wins if they got one more yard on the hail mary against the Patriots. But right now the Bears should feel very confident going into Thanksgiving. They're riding a four-game winning streak, including a 34-22 win over the Lions two games ago. All the Bears need to do is have a good offensive game, and the defense will surely do their part.
Final: When Thanksgiving lunch starts, the Bears shall feast. 31-21 Bears, with Jordan Howard having an impressive game and Mitch Trubisky will toss a few touchdowns.
Washington Redskins at Dallas Cowboys (4:30, FOX)
The other football guarantee we get every year as Americans on Thanksgiving is seeing the Cowboys host a foe. This year, they host the Washington Redskins. As of last week, this game would have been a lot closer. No, not because they didn't have Mark Sanchez (yes, they just picked him up November 19th), but they had their star quarterback, Alex Smith. He is one of the most underappreciated players in all of football, and his injury was very awful to see, as a fan and as a person. Prayers up for a full and quick recovery. But, Smith's injury leads a wide open door for the second-place Cowboys to take a lead in the division. The Redskins currently sit at 6-4, and the Cowboys are at 5-5. To an average person, with a Cowboy win, wouldn't they be tied? Well, the Redskins already won this season against the Cowboys already, so a three or more point win will set the Cowboys over the Redskins in the point differential spread. I think Zeke will have another great game against a beat-up Redskins defense, and Dak will have a good game as well. Adrian Peterson will take over for the Redskins, but it won't be enough to lift the 'Skins to a win.
Final: The Cowboys will gobble up a win, 26-17. As I said, Zeke Elliott will run all over the Redskins D for over 150 yards, and Dak will throw for over 300. Dallas could win by more than nine, but I would like to see a closer game.
Atlanta Falcons at New Orleans Saints (8:20, NBC)
Of course the prime time game is the best one of the day, with the white-hot Saints facing a divisional foe in the Atlanta Falcons. What can't I say about the Saints? They're firing on all cylinders on offense and defense, toppling every team they've faced. They're ranked number one in the NFL, Bleacher Report, and ESPN power rankings. If you took a survey of most true NFL watchers, easily six for every ten would have the Saints in the Super Bowl. But, this game matters a whole lot more for the Falcons. They're third in the division, two games below .500, and seem out of playoff contention. But, a win against the NFC and division leader would give a spark unlike no other. Yet sadly, there seems to be no stop in the Saints, even if the Falcons put up 45. If that were to happen, I wouldn't expect the Saints to not put up more. Especially at home, the Saints have the upper hand in this one.
Final: The Saints will have their Thanksgiving feast with a (very odd) serving of Falcon. Drew  Brees will hit Michael Thomas more than imaginable, and Alvin Kamara, along with Mark Ingram will have great games.
About the Writer
Jacob Myers, Sports Writer
Hi, I'm Jacob Myers, a Senior here at Liberty. I'm a proud Browns, Cavaliers, and Buckeyes fan. You'll see me write about sports on here, and I hope you...