NFL Week 9 Predictions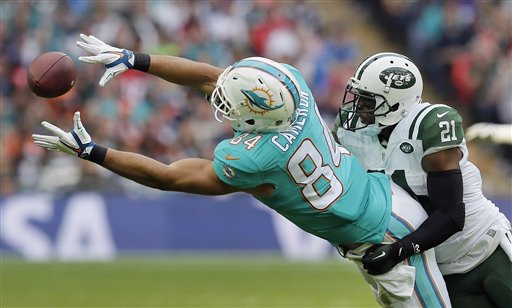 New York Jets at Miami Dolphins
The Thursday night game this week consists of the 1-7 49ers going against the 1-6 Raiders, so I'm going to pass on covering which team will get their second win. To add onto that, the one o'clock slate this week doesn't really impress as well, but this game should be fun. The 4-4 Dolphins host the 3-5 Jets. And what do both of these mediocre teams share? A negative point differential and having to share a division with the Patriots. So even if either one of these teams finishes around 8-8, there's no way either one will get a playoff spot. The QB battle in this one should be interesting, with a classic old-timer versus rookie matchup between Brock Osweiler (Dolphins) and Sam Darnold (Jets). Both teams' quarterbacks rank in the bottom 10 in the league in passing yards per game, total QBR, and the touchdown to interception ratio. So, the running games will have to do well. Frank Gore is a first-ballot Hall of Famer, and even at age 35 is trucking his way through the season, averaging 4.5 yards per rush this year, even in a split-back system. And on the other side is Isaiah Crowell, a former Cleveland Brown, who is halfway to one thousand rushing yards, totaling five touchdowns on the year. In the end, the Dolphins have a more talented secondary and wide receiver core, which will give them a win. Plus, the Dolphins are 3-1 at Hard Rock stadium, and the Jets are 1-3 on the road. Fins Up.
Final: 27-23 Dolphins. Once the game trudges along, the defenses will get more and more tired, leading to higher scores. Danny Amendola and Kenny Stills will have multiple chunks plays each, and Frank Gore will punch in his first TD of the year.
Los Angeles Rams at New Orleans Saints
Wow, what a game. Two teams riding massive win streaks collide in New Orleans in a game (according to ESPN's matchup predictor) where there is no favorite (both teams have a 49.8% chance to win [.4% chance to tie]). The red-hot Rams are lead by Jared Goff and Todd Gurley III, who are both having arguably the best years of their careers. Goff already has 2,425 passing yards and Gurley has 800 rushing yards through eight games. The Rams receiving core is one of the best in the league as well, featuring Robert Woods, Brandin Cooks, and Cooper Kupp. Head coach Sean McVay (who's younger than your dad) leads the young group and obviously, his formula is working. The Saints are an offensive juggernaut led by ageless Drew Brees, who claimed the all-time passing yards record this year. Along with Brees comes Alvin Kamara and Mark Ingram at running back, Michael Thomas, Benjamin Watson, and Tre'Quan Smith. This game will come down to which team can outscore the other. Both teams have very, very solid defenses, consisting of young studs like Aaron Donald, Marshon Lattimore, Demario Davis, and Marcus Peters, only to name a few. Yet, both of the offenses can overpower anyone. It's hard to see either of these teams losing, and even a tie makes a lot more sense than a loss.
Final: 38-31 Saints. Yes, the Rams will lose. The Rams have played too many games in a row and will be very tired, leading Brees to an overpowering win. Gurley will grind out two touchdowns and another 100-yard game, but the Saints defense will step up when needed late.
Green Bay Packers at New England Patriots
Primetime Sunday night matches up the Packers of Green Bay and the Patriots of New England. The quarterback battle in this game is nothing short of generational. Aaron Rodgers and Tom Brady are the two best players of this era, are both first-ballot Hall of Famers with Super Bowl wins, MVPs, and career milestones like no one else has. Both are in the conversation of greatest of all time, and it is a miracle to be able to see both of these legends play against each other. Tom Brady's receiving core has seemed to dwindle a little over the past years, but now he has Josh Gordon, Chris Hogan, Julian Edelman, and of course, Gronk. That lineup at receiver would single-handedly give any team two to three wins alone in a season. The Packer have Davante Adams, Jimmy Graham, Geronimo Allison, and Randall Cobb. Not too shabby either. This game will ultimately come down to how well Aaron Rodgers can perform on the road. He's 0-3 this year and needs a huge bounceback in Foxborough.
Final: 21-18 Patriots. Tom Brady will have a mediocre game and put up mediocre numbers for a player of his caliber but will still outduel Rodgers at Gillette.
Tennessee Titans at Dallas Cowboys
It's hard to wonder who Skip Bayless is picking for this one. Even though the Cowboys are favored by 6.5 over the Titans, I would guess that this game will be a lot closer than that, at least for most of the game. Towards the end, maybe either team will pull away, but more than likely a team will go into the final possession either up a score or down a score. The quarterback battle in this game is nothing more than depressing. Marcus Mariota has fewer touchdowns thrown on the year than picks, and the Titans rank second to last per game in passing yards and points scored. But on the contrary, the defense has only let up an astounding 18.1 points per game, third best in the league. The defense has single-handedly gotten the Titans three wins to this point, and I'm sure they'd love to get another. The Cowboys QB is overrated (sorry Skip) Dak Prescott, who had a decent year last year and this year has seriously fallen off. In no way is he bad, but he isn't especially good as an NFL quarterback, especially when compared to the man who came before him, Tony Romo. Zeke Elliott has looked like a beast this year (maybe because of his haircut, maybe because of his play), totaling up 619 yards rushing and 175 yards receiving. Coming off of a shaky year last year, he's played every game and been a great asset for the team. The Cowboys rank ahead (in the NFL standings) of the Titans by one spot in almost every stat, like (as mentioned previously) being 29th in passing yards per game (Titans were 30th), and points against in second (Titans were third). So these teams are very evenly matched and should be a very exciting game to watch.
Final: 26-24 Cowboys. Zeke Elliott will play to the best of his ability, running over the strong Titans defense. Cole Beasley will grab a touchdown from Dak. Mariota will have his fourth TD of the year to Corey Davis and maybe, just maybe, Dion Lewis will have a TD as well. But in the end, the Cowboys will pull off a win at home (They're 3-0 to this point).
About the Contributor
Jacob Myers, Sports Writer
Hi, I'm Jacob Myers, a Senior here at Liberty. I'm a proud Browns, Cavaliers, and Buckeyes fan. You'll see me write about sports on here, and I hope you...