All-American Girls Professional Baseball League Celebrates Its 75th Birthday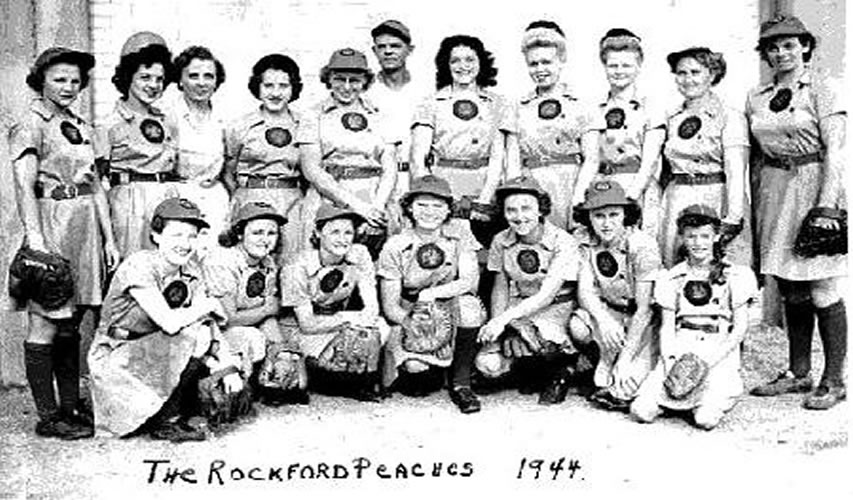 Nowadays, the All-American Girls Baseball League is remembered solely through the movie A League of Their Own, not for its original purpose. As men were out fighting in World War II, women replaced the men's positions in baseball. Several major league executives started the league to keep the homefront's attention focused on baseball. The MLB (Major League Baseball) nearly ceased to exist at the time due to the lack of players and the small amount of gasoline rations available for the team buses. The limitations for the MLB let girls baseball slip perfectly in place.
To celebrate the 75th anniversary of the league's initial tryouts at Wrigley Field in 1943, nearly 300 girls aged 9-18 years old gathered in Rockford, Illinois (the city that held the Rockford Peaches, immortalized in A League of Their Own) to compete in a four-day competition with only all-girls teams. Two players from the original league helped coach some of the players: Shirley Burkovich (Rockford Peaches), age 85, as well as Maybelle Blair (Peoria Redwings), age 91.
In addition to celebrating the league, the event was also held to help promote positivity towards young girls playing baseball. Nearly half a million boys played high school baseball in the 2017-18 season, as compared to 1,762 girls, according to the National Federation of State High School Associations.
Justine Siegal noted, "Too many girls are still told they can't play baseball simply because they are girls. If you tell a girl she can't play baseball because she's a girl, what else will she believe she can't do? And conversely, if you tell a boy, 'Girls can't play baseball,' what else will he think they can't do?"
Siegal was the first woman to coach (with the Oakland Athletics in 2015) and throw batting practice (to the Cleveland Indians in 2011) in MLB history.
The tournament celebrated a historic anniversary, yet may have just made another historic contribution towards the development of girls baseball.
About the Writer
Jacob Myers, Sports Writer
Hi, I'm Jacob Myers, a Senior here at Liberty. I'm a proud Browns, Cavaliers, and Buckeyes fan. You'll see me write about sports on here, and I hope you...