11 Killed During a Mass Shooting at a Pittsburg Synagogue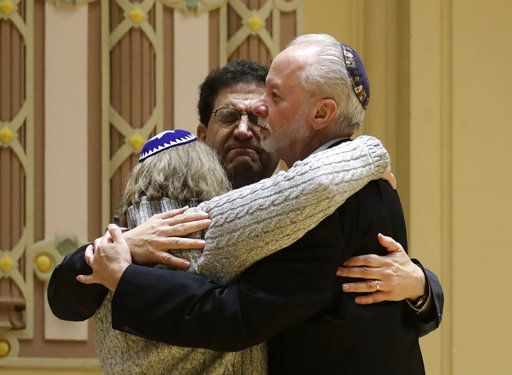 Inside the Tree of Life Congregation last Saturday, one of the worst attacks on Jews in US soil occurred, leaving 11 people dead and 6 injured.
The assailant, Robert D. Bowers, armed with an AR-15 rifle, shouted anti-semitic slurs while shooting at the congregants and throughout his attack.
"As Bowers allegedly exchanged fire with officers, some of whom were injured, the gunman shouted to SWAT officers that he wanted "all Jews to die"', authorities said.
Bowers is known to have posted anti-semitic rhetoric on his social media and posted his intent for this massacre on his social media right before he carried out this mass shooting.
His post said, "Screw the optics, I'm going in," and is believe to have been posted right before shots were fired at the temple.
Many Jewish leaders have worried about something like this for a long time. Many temples had already heightened security before this event, and even more so afterwards.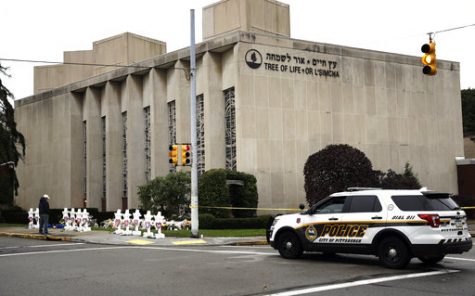 "This bubble that we're in (in Columbus) isn't so insulated," said Adam Eisenberg, the immediate past president of Tifereth Synagogue. "We've hired additional armed guards so that 97% of the time someone is in the synagogue, it's protected."
Along with security, Jewish leaders and communities, including those in Ohio, have come together throughout this frightening time.
"It feels very close to home when something like this happens in the Jewish community. We are all connected, and we all feel as if we are one, and if there's someone in pain around the world then we are all suffering," says Rabbi Rick Kellner,President of the Columbus Board of Rabbis.
The Jewish community has shown their resilience through this horrific event. Although, this year has been characterized by an increase in anti-semitic activity, the Jewish community continues to stick together through all of the hate.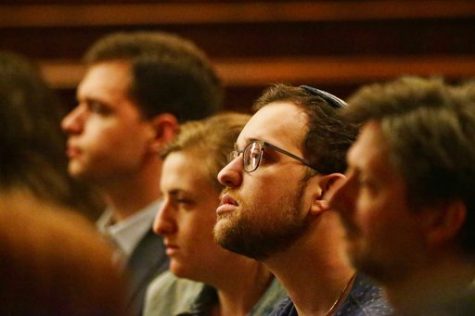 About the Contributor
Lydia Colvin, Staff Writer
Hi my name is Lydia Colvin and I am a junior at Liberty as well as a staff writer for the Patriot Press. This is my first year writing for the Patriot...