New Assistant Director of Communication Joins the Olentangy Family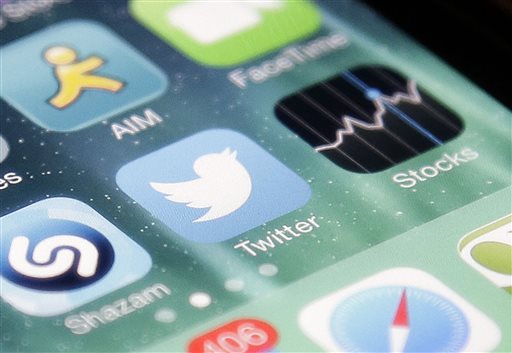 In today's culture, social media is integrated and regularly used in all aspects of our lives. Recently, in the Olentangy Local School District, a new position was opened and it is devoted to social media. At headquarters, the Assistant Director of Communication position was introduced as the new school year began.
This brand new position belongs to Kristyn Wilson. She is tasked with controlling the district's social media platforms like Twitter, Instagram and Facebook.
"I want to show the diversity we have throughout the district and put a spotlight on students and even teachers who do not typically get it," Wilson said.
Wilson is working on a campaign called A Random Act of Kindness, where teachers and parents send her pictures or stories of something nice that they witnessed from a student.
"Another big focus for me this year is to identify opportunities to showcase kindness," Wilson says. "I think in general, kindness is something that people are craving. They're craving stories about people who do good things, whether it's really small or really large."
Not only will Wilson be highlighting the great deeds done in the school district, but she also plans to shed light on the less discussed topics.
"I think as the district moves forward we will be sharing a lot of different stories so if we are sharing a story about mental health, we want to make sure it's not just a one and done type of thing," Wilson says. "It has to be connected to something, otherwise what's the point. So we have more stories throughout the year that focus on mental health, some might focus on diversity and others might focus on testing and stress or usage of mobile phones and social."
Although Mrs. Wilson is new to the position, she already has big aspirations for the possibilities of social media and she explains her thoughts of the future platforms.
"There hasn't been a strategic approach to social media in the past and that's what I really want to bring to it. What I've been doing so far is putting time into researching who are our demographics [and] researching how we've used social media in the past," Wilson explains. "How do we want to differentiate each social media channel so that way we're not posting the same content on every channel – that's bad practice. And how can we utilize these channels to help showcase the values of the district so instead of just saying "this is what we stand for", we're showing that this is it in action. That's really the value, I think, of social media. Not saying but showing. Showing more images."
Within the Olentangy School District, there are many stories to be told. This new position is dedicated to displaying the kindness and otherwise unfrequented aspects and people of the district.
"I'd like to make the channel more of a point of view from the students and make it more of a channel that's all about pride of the district," Wilson says.
About the Writers
Hannah Karr, Staff Writer
My name is Hannah Karr, and I'm a junior at Olentangy Liberty High School. My job here is to inform, enlighten, and expose. I love my dog and that is all.
Kelly Levering, Staff writer
Hello readers! I'm Kelly Levering, a junior here at Liberty and am so happy you have decided to read our articles! In my free time I play A LOT of basketball,...