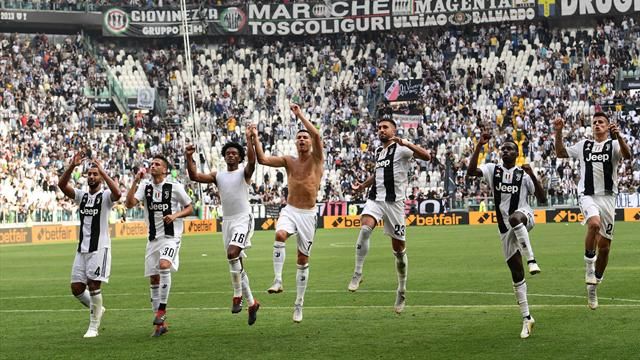 The groups for the UEFA Champions League are set, and this year may be one of the most exciting tournaments in recent history. In many groups, widely known names from all across the world will compete for this year's title. Defending champions Real Madrid C.F. ended up being drawn into Group G with Roma, CSKA Moscow and Viktoria Plzen (From the Czech First League). Barcelona wound up in Group B with Tottenham and Inter, and Ligue 1 powerhouse Paris Saint-Germain will compete with Napoli from Serie A in Italy and Liverpool from the Premier League. Here is my projection for every group with the key games and players:
Group A:
Atlético Madrid, La Liga
Borussia Dortmund, Bundesliga
Brugge, Belgium Pro League
Monaco, Ligue 1
Key Game: Dortmund v. Monaco
Key Player: Antoine Griezmann, Hans Vanaken
This is going to be a fun group. Dortmund needs to show themselves on the big stage and beat up on smaller and less-talented squads like Monaco. Madrid and Dortmund both need momentum going into the next round to have a shot against the bigger clubs. Out of this group, Madrid has the best chance to win the title and the group.
Group B:
Barcelona, La Liga
Tottenham, Premier League
Inter, Serie A
PSV Eindhoven, Eredivisie (Netherlands)
Key Game: Tottenham v. Inter
Key Player: Harry Kane, Ivan Perišić
In my opinion, this is the 2nd best group. Barcelona, Tottenham and Inter are all powerhouse teams that could easily dismantle each other. Barcelona, as always, has the advantage in this group based off pure talent, but if Tottenham's unchanged roster can make goals happen, they could easily win the group.
Group C:
PSG, Ligue 1
Liverpool, Premier League
Napoli, Serie A
Red Star Belgrade, Serbian SuperLiga
Key Game: Liverpool v. Napoli
Key Player: Mo Salah, Kylian Mbappé
Mo Salah had one of the best seasons in recent history, but came up very short in the World Cup. He needs to prove himself. Mbappé, at the age of only 19, has one of the highest expectations of any young player in the world. Alongside Neymar, the duo should easily be able to propel PSG to the knockout stage. This is the best group. Massive heavyweights of their respective leagues dueling it out on the pitch.
Group D:
Lokomotiv Moscow, Russian Premier League
Schalke, Bundesliga
Porto, Primeira Liga (Portugal)
Galatasaray, Süper Lig (Turkey)
Key Game: Moscow v. Porto
Key Players: Grzegorz Krychowiak, Iker Casillas
Many would say that Porto has a very good chance to reach the knockout stage, but I believe they are very vulnerable. Schalke, with a combined team effort, could surprise the world and make it to the knockouts. Currently, they are struggling and are in need of a serious confidence boost, also known as a key win versus Porto or Moscow.
Group E:
Bayern Munich, Bundesliga
Ajax, Eredivisie
Benfica, Primeira Liga
AEK Athens, Superleague Greece
Key Game: Ajax v. Benfica
Key Players: Manuel Neuer, Klaas-Jan Huntelaar
Munich are the obvious favorites to win Group E, given their outstanding wealth of talent and the sheer intimidation they bring whenever they enter a pitch. Neuer is (if not the best) one of the best goalies in the world, and arguably all time, and he needs to shine. Ajax and Benfica are pretty evenly matched in terms of talent, proving that their game will be hard fought. Yet, the most important games are when both of those teams play AEK Athens. The larger GD (Goal Differential) may prove to be important. Athens is not a pushover, but Ajax and Benfica could both use a win.
Group F:
Manchester City, Premier League
Shakhtar Donetsk, Ukrainian Premier League
Lyon, Ligue 1
Hoffenheim, Bundesliga
Key Game: Lyon v. Shakhtar Donetsk
Key Players: Reiss Nelson, Kevin de Bruyne
This group should be an absolute cake walk for Manchester City. Coming off a Premier League season victory, City looks to carry their momentum all the way through the knockout stage. Reiss Nelson, just transferred from Arsenal, needs to make a statement and show his worth. He doesn't need to carry the team, he just needs to prove his worth.
Group G:
Real Madrid, La Liga
Roma, Serie A
CSKA Moscow, Russian Premier League
Viktoria Plzeň, Czech First League
Key Game: Real Madrid v. Roma
Key Players: Luka Modriċ, Edin Džeko
Real Madrid lost their best player in Cristiano Ronaldo, yet Luka Modriċ is becoming an emerging star. Named UEFA Player of the Year, Luka is looking to add another star to his already impressive belt, winning a Champions League without Ronaldo. Roma has the star talent to compete with almost any team. Real Madrid may not be one of those teams, but Roma still should stand a shot. Roma doesn't need to beat Madrid, but they need to show their worth and move on.
Group H:
Juventus, Serie A
Valencia, La Liga
Manchester United, Premier League
Young Boys, Swiss Super League
Key Game: Manchester United v. Juventus
Key Players: Cristiano Ronaldo, Paul Pogba
Ronaldo's world-stage debut with Juventus comes at the biggest tournament of the year. There is no reason for Ronaldo to dominate, but if he does, it truly proves that he can carry any team. He hasn't had time to gel completely yet with his new team, but this is certainly the way to do it. Yes, I don't have Manchester United in the knockout stage. They are struggling hard in the Premier League, and this is elite competition. It's not that Man U cannot perform at an elite level. It is just that they haven't recently. I would not be surprised if they show up right as they play Juventus.