Abuse Scandal leads to Urban Meyer on Paid Leave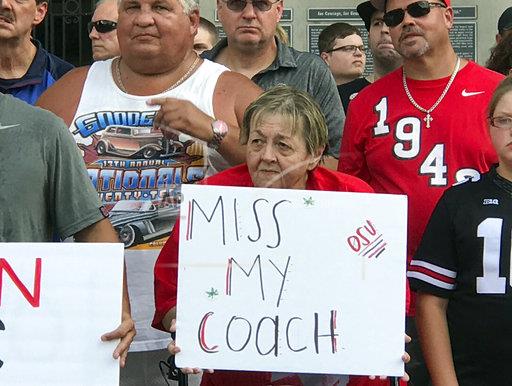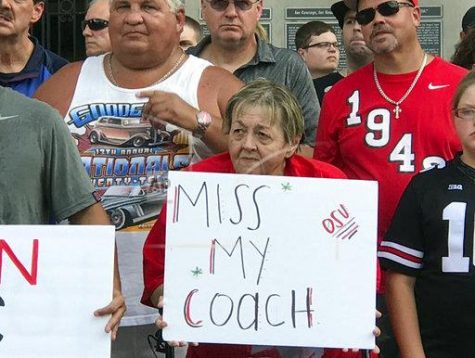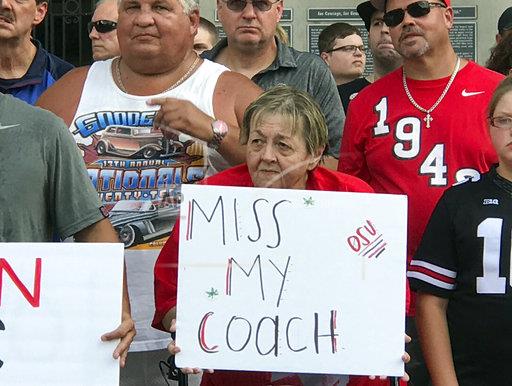 On June 23, 2018, former Ohio State University football wide receiver coach Zach Smith lost his job with the program due to allegations of domestic assault from his ex-wife, Courtney Smith. Almost two weeks ago, on August 14, Smith met with ESPN to discuss his experience, as well as the pending investigation of head coach Urban Meyer. Meyer reportedly knew about the abuse, yet never reported it to the university.
In the interview with ESPN, Smith worked on the behalf of the university, according to Smith's attorney, Brad Koffel. Koffel stated after the interview that his client [Smith] responded appropriately to every question he was asked. Of the information from the interview, Smith is quoted with saying that he completely understood why Ohio State had to fire him, but he said that "…it would be a crime" for Meyer to be fired.
Currently, a six-man panel of investigators is looking into the issue of whether Meyer knew about the abuse. The day after Smith was fired, Meyer did not admit to knowing about the abuse, completely removing himself from the case. Yet only a few days later, Meyer admitted to knowing about the scandal with further back up from Smith, via ESPN. The full details of Meyer's investigations are not available to the public currently due to Marsy's law, which enforces courts to consider the safety of the victim when releasing violent or personal information from a crime. Ohio is one of five states that has implemented Marsy's law. The full details were projected to be given last Sunday, yet nothing has been released from the interview.
Also, as a part of the investigation, new information about Smith has been released, including an offensive photo sent from Smith's phone while the team was celebrating their 2015 national title at the White House. One of the pictures included a towel over his genitalia that had the presidential seal engraved. As well, in a report from ESPN, Smith received packages containing sex toys while at the Ohio State football headquarters.
Smith's wife added more information to the story in the investigation. Some of the allegations made by Ms. Smith include that her ex-husband took pictures of himself receiving oral sex, as well as engaging in other sexual acts while at the Buckeyes' coaches office in 2015. She is also noted saying that her ex-husband had many pictures of his own genitals on his phone, which he sent to other women.
Even with all of the new evidence about Smith and his sexual activities, Ohio State fans fully support Meyer and how he is handling the situation.
"I think Urban should not be punished for knowing as long as he reported it [the scandal] to the appropriate people…If he reported everything he knew to them, which he says he did, then I think he should not be punished," Sam Richards, a senior at Ohio State mentioned.
Richards also noted the shifting tone at the university on whether Meyer would lose his job.
"At first when the story broke, everyone I talked to was convinced that Urban would be fired or resign… when he was placed on administrative leave, everyone was almost certain he was gone," Richards said.
Then, Richards went on to talk about the mood around Meyer at Ohio State after his statement.
"Most of the people I talk to about [the scandal to] now, both students and fans, think that Urban will be safe," he said. "There's a lot of complicated details in this story, and I don't think that the university has enough cause to fire Urban or Gene [Smith]. I think that would've been done already if there was enough evidence."
Richards' words reflect the overall attitude of trust towards Meyer building at Ohio State. On Monday Aug. 6, over 100 Buckeye fans gathered around Ohio Stadium in support of Meyer, with signs reading supportive messages. Of the people protesting, some included ex-players, as well as star running back Ezekiel Elliott's dad, whose son played at Ohio State from 2014-2015.
The panel made its final decision on the future of Meyer and is set to publicly announce the decision on Wednesday, August 22nd. The Buckeyes open their season September 1st against Oregon State, with or without Meyer as their head coach.
This story was written before the panel released its decision. Urban Meyer has since been suspended for three games (against Oregon State, TCU, and Rutgers) without pay. Ryan Day will take over as interim head coach in Meyer's absence. Ohio State fans are hopeful that the team will do well in Meyer's absence, and are looking forward to a potential College Football Playoff run.
About the Writer
Jacob Myers, Sports Writer
Hi, I'm Jacob Myers, a Senior here at Liberty. I'm a proud Browns, Cavaliers, and Buckeyes fan. You'll see me write about sports on here, and I hope you...