Olentangy Liberty's 2017 Trip to the Iron Curtain
Kaylee Carbetta, Staff Writer
March 8, 2017
From March 16 to the 25th, 25 Olentangy Liberty students and 5 chaperones will be traveling abroad to visit several major Central European cities including: Berlin, Germany, Prague, Czech Republic, Krakow, Poland, and Budapest, Hungary.
This humanities based trip will educate students on each country's unique culture and history through guided tours of well known landmarks and informative travel guides. While Liberty has always offered a multitude of trips to a variety of locations, this will be the first time for Liberty to participate in a trip to these specific countries.
All four countries to be visited were behind the Soviet Union's "Iron Curtain" which stood from 1945 to 1989 (justinegosling.com). This "political, military, and ideological barrier" was established after World War II to "seal off itself and its dependent eastern and central European allies from open contact with the West and other non communist areas" according to Britannica.com.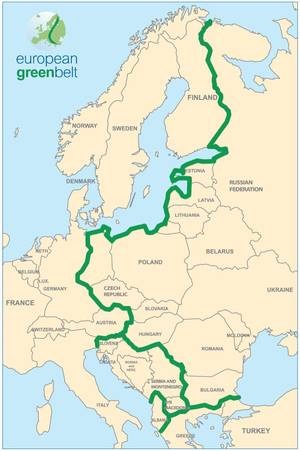 Five out of the 25 students travelling learned this material in their History-English hybrid class called Interdisciplinary Studies they are taking this year. The 20 other students will be going out of personal interest in other cultures, languages, history and/or the humanities (literature, philosophy, art, mythology, etc.).
Many landmarks the group will visit pertain to WWII and include other famous sites like: Museum Island, the Berlin Wall, Zwinger Museum, Charles Bridge, St. Mary's Basilica, and more.
Liberty's Classical Humanities and World Mythology teacher, Mrs. Jill Martin, is in charge of planning the trip and ensuring that it will be both educational and safe for students.
Visiting sites such as Auschwitz Concentration Camp and Memorial in Krakow and the Jewish Quarter in Prague "spark empathy for others within students", Martin stated. "This is a unique appreciation that only comes from seeing such places in person".
All students learn over the years about the horrific events that occurred there, but to really stand in a place of such suffering is incredibly impactful. Martin hopes that the empathy and understanding that students who visit gain will be translated back into their everyday lives when they return home.
The total cost of the trip is $3,136.00 per student which includes "round-trip airfare, all transportation, all hotel fees, daily breakfast and dinner, and a full-time multi-lingual tour director" who will travel with the adventurous Liberty students as they bounce from country to country (explorica.com). Flexible payment plans are available for students to work with in order to reach the full amount.
In addition, there is a list of requirements students must thoughtfully complete in order to receive ¼ elective credit for traveling on the 10 day high school sponsored trip.
Although registration for this upcoming trip is closed now, Liberty is proud to offer a variety of other education-based trips such as literature, art history, language and more being created each year to apply to students of all interests.
Martin said the most priceless and valuable thing that students will gain from going on this trip and travelling abroad during high school in general is a "sense of global perspective. It's important to see a world outside of Powell".
Kaylee Carbetta '17