Plane crashes in Colombia, kills 71
On Monday, Nov. 28, LaMia flight 2933 crashed into the hillside of Medellin, Colombia, killing 71 of the 77 on board.
The flight's trip from Santa Cruz, Bolivia to Colombia was cut short by just a few minutes, as electrical problems and a lack of fuel ultimately caused its crash eight miles from the airport.
Flight 2933 crashed and was ripped to shreds upon impact on the hillside of Medellin, Colombia. So far, there are only six survivors of the 77 passengers.
"Only six of the 77 passengers on board survived. The dead included 19 members of the Chapecoense soccer club from southern Brazil and 20 of the journalists covering the team." reported The Guardian.
Though many details of the crash remain undiscovered, it can be concluded that the plane's electrical issues were caused by the low fuel. However, according to many international air travel laws, there are numerous regulations to ensure that flights are always supplied with more than enough fuel to last the trip, causing many in the air industry to question the crash.
"I believe most definitely that the crash could have been caused by human error from the initial reports," says Matthew Eckert, a pilot for NetJets. "They could have had a fuel leak too. But they held waiting to land. I can always call 'MIN FUEL' to [air traffic control] which tells them I am getting low. If I don't get priority handling them I declare 'EMERGENCY FUEL.' They make you #1 for the airport. It wasn't our fault. They descended us early because of traffic volume and we burned more fuel."
Most flights, no matter what country of origin, are required to have a certain amount of fuel to taxi to the runway, take off, fly to their destination, land, and taxi back to the airport. Many are also required to have enough fuel to make it to an alternative destination, and then even enough fuel to fly an extra hour or so.
According to the United States Federal Aviation Administration, "Minimum required domestic reserve fuel for instrument flight rule (IFR) operations all specify essentially the same requirements…. Fuel requirements… state that: 'No person may operate a civil aircraft in IFR conditions unless it carries enough fuel (considering weather reports and forecasts and weather conditions) to-'Complete the flight to the first airport of intended landing; (2) …Fly from that airport to the alternate airport [if one is required]; and (3) Fly after that for 45 minutes at normal cruising speed or, for helicopters, fly after that for 30 minutes at normal cruising speed."
While many are questioning the plane's malfunctions, some are also beginning to raise suspicion of it's pilot, Capt. Miguel Alejandro Quiroga. The plane was scheduled to refuel in Cobija, Bolivia, but never stopped. Quiroga is able to be clearly heard saying that the plane was running out of fuel as it reached Medellín, according to a black box recording leaked to the press.
A crew member can clearly be heard on the black box recording reporting the plan's failures to the Colombian airport. "Miss, Lima-Mike-India 2933 it's in failure, uh, total… electrical and fuel [failure]."
Bolivia has since suspended LaMia airlines and detained several employees.
"Prosecutors said Gustavo Vargas Villegas, a former aviation authority official, is being held on charges of misusing his influence by authorizing a licence for the doomed plane. His father, who is also in detention, was one of the owners of the charter airline that operated the plane. Both have denied any wrongdoing. The plane which killed 71 people apparently left Bolivia with less than the regulation amount of fuel in its tanks and crashed when it ran out. Mr Vargas Villegas said, 'I am innocent. I did not authorise the operating licences.'" Said BBC.com
Bolivian authorities have also issued a warrant of arrest for Cecelia Castedo, who also worked as an aviation authority official.
"She had seen the plane's flight plan before it took off from Santa Cruz's airport in southern Bolivia and had warned that it barely had enough fuel to reach its destination in Colombia," says BBC.com. "She has said she was pressured by her bosses into changing a flight report she made at the time and has fled the country, saying she fears she would not get a fair hearing by the judicial authorities. Ms Castedo is in Brazil where she is seeking asylum."
It has recently been reported by survivor and broadcast journalist Rafael Henzel that the passengers were also never told to put on their seat belts by the crew.
"At no point did someone from the cabin or the crew tell us, 'Put on your seat belts'," stated Henzel. "We just kept flying without any idea of what was about to happen."
The crash is still under heavy investigation as new details are released.
About the Writers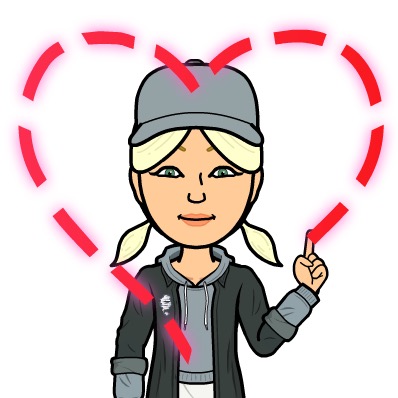 Kristen Torrence, Staff Writer
Kristen Torrence loves memes. She writes about everything except sports because she hates sports.